OCT 15: Andrew King's OttFink T-Shirt Party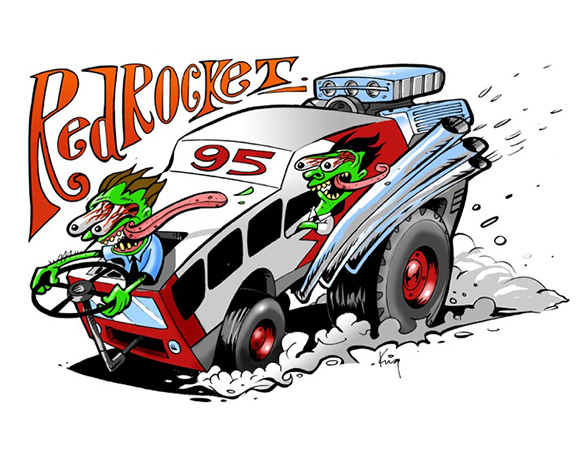 Folks in Ottawa know how to get around their city through many forms of transportation..cycling, walking, driving, busing, motorcycling and walking all take us to where we want to go.
Now these different modes of transportation are brought to life by ** Andrew King ** through a style reminiscent of the 1960's "RatFink" revolution started by legendary cartoonist and automotive Hot Rodder Ed "Big Daddy" Roth. An artist, cartoonist, illustrator, pinstriper, custom car designer and builder, Ed Roth created the hot rod icon "Rat Fink" and other characters. Roth was a key figure in Southern California's Kustom Kulture and hot rod movement of the late 1950s and 1960s. I wanted to translate that style to the various forms of transportation we use here in the Nation's Capital.
You can collect all 6 of these special Ottawa "Finks" and showcase how you like to get around the Nation's Capital with these unique t-shirts.
The Wellington Gastropub is hosting a ** "T-shirt Party" ** on ** Thursday October 13th 7pm-11pm ** with the original inked drawings for sale, limited edition prints and the complete t-shirt collection, along with my other "Ottawa" based t-shirt designs, including the OttawaParty2017 shirts.
Music, drinks and food will be served RatRod Surf Style, so come on out and sample a bit of the 60's surf culture on the night of October 13th and get your Fink on!
When: Thursday October 13th, 7pm-11pm Where:The Wellington Gastropub, 1325 Wellington St. W What: An Art Party, music, drinks and food ** For more info visit: ** https://kickside.myshopify.com