New strategies needed to ensure safety at Bluesfest: McKenney
[caption id="attachment_73151" align="aligncenter" width="1000"]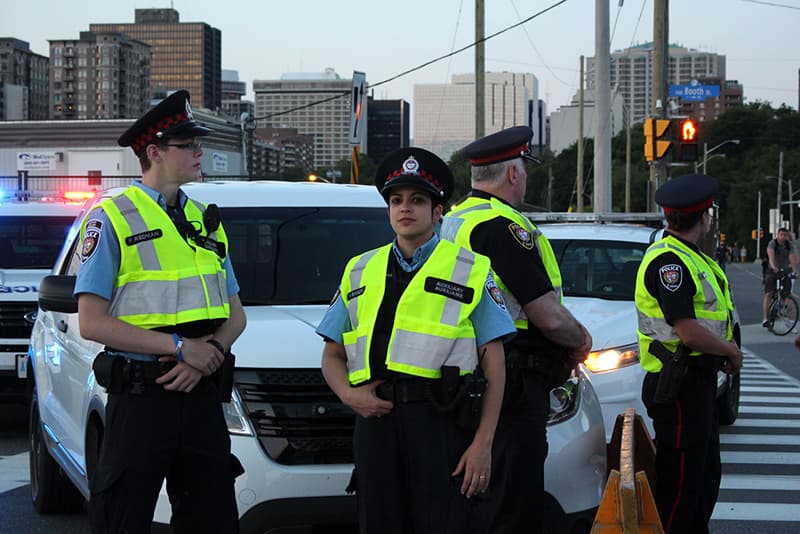 Ottawa police volunteer auxiliary and regular officers on Albert Street near Bluesfest. Private security handles most of the festival, although there are some officers on duty. (Charlie Senack for OttawaStart.com)[/caption]
City officials and Bluesfest organizers held an emergency meeting Friday to discuss safety issues highlighted by a particularly rowdy crowd at the festival the night before, Somerset Coun. Catherine McKenney said.
A night of fun turned into a night of disarray for 200 Bluesfest goers who had to be assessed by paramedics on Thursday night for a variety of reasons including drug use, intoxication and assorted injuries.
"We're going to have to have a very serious debrief," McKenney, whose ward encompasses Bluesfest, said in an interview on Saturday. "There is no doubt we have to debrief when this is over and come up with every strategy possible to make sure that festival goers are kept safe."
[caption id="attachment_73150" align="alignright" width="475"]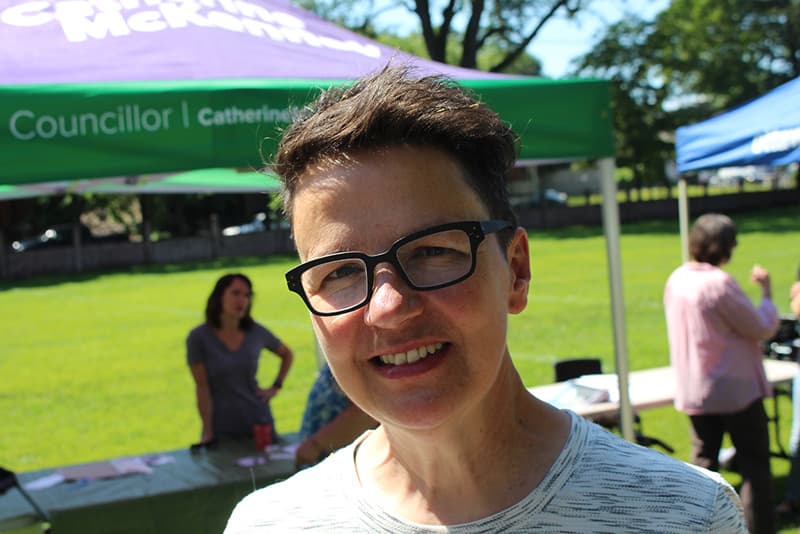 Coun. Catherine McKenney's ward encompasses Bluesfest. She lives a few blocks away from the festival. (Charlie Senack for OttawaStart.com)[/caption]
A total of 10 people were taken to hospital from the festival, six of which were under the age of 18. Paramedics also had to respond to an additional 10 calls out of the festival grounds.
"It was a bit too much at times," wrote Sean Corbett, 16, in a Snapchat message. This year was his second time attending the festival.
Corbett, who attended the festival with friends, was in the mosh pit near one of the stages when another festival goer wanted to pick a fight.
"This guy from one row up asked me if I threw a bottle at him," Corbett said. "His friend sucker punched me, so I swung back."
Corbett's lip was severely cut, but did not seek help from paramedics. His friend however had to be treated by paramedics for a heart issue, yet did not go to the hospital.
Incidents on Thursday included falls, intoxication and some cases of sexual assault, Ottawa paramedics said in a news release . Due to the large amount of incidents, paramedic services from as far as Cornwall were called in for support.
"There were a lot of people who got dehydrated in the crowds," said Kayla Mantle, 15, via Snapchat. "A lot of people couldn't handle how rough the crowds were, and had to seek medical attention."
Photos published by the _ Ottawa Citizen _ showed security extracting some fans from crowds so large people were pushed up against barriers.
"The security wasn't exactly focused on the gates and fences," Mantle said. "They should focus on safety and making sure the crowds were calm (so) it wouldn't get too much out of hand."
Coun. Catherine McKenney said neighbours are complaining – but that it's nothing new.
"Every year, folks who live in live in the Albert and Booth area have expressed concerns about festival (goers) who will drop litter, some urination, and that's been ongoing every year," McKenney said.
[caption id="attachment_73149" align="alignright" width="375"]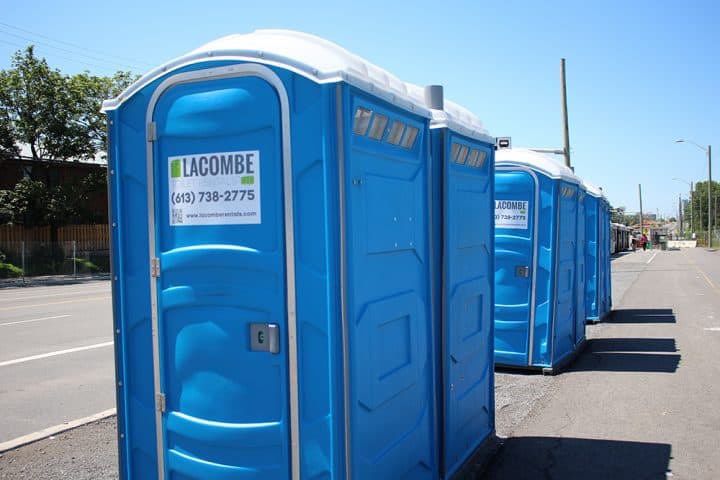 Additional toilets were placed on Albert Street to prevent festival goers from using people's lawns instead. (Charlie Senack for OttawaStart.com)[/caption]
This year however seems to be worse than years prior.
"As people are leaving or sometimes even as they are entering (the festival), they are going onto people's driveways, into their gardens, urinating, (and) defecating," McKenney said. "People have found human waste in their driveway, so it's really been a very difficult year."
In order to prevent this from happening, additional washrooms have been placed on Albert Street.
As for future festivals, McKenney hopes this year can be a learning experience.
"If you send your kids to the festival, you know that they will be safe, and if you're a resident in the nearby area, you know that your property won't be used as a public toilet."