National Arts Centre lowers flag in tribute to Leonard Cohen
_ (press release) _ **
November 10 – OTTAWA (Canada) –

**
The National Arts Centre (NAC) lowered its flag this evening to pay tribute to the extraordinary life, career and artistic achievement of Canadian singer-songwriter, and poet Leonard Cohen.
Cohen last performed in a moving concert at the National Arts Centre in 2009, and was the winner of Canada's highest lifetime achievement in the performing arts, the Governor General's Performing Arts Award in 1993.
"Leonard Cohen inspired Canadians and the world with his music and poetic sensibility for more than five decades," said Peter Herrndorf, the NAC's President and CEO. "Cohen's distinctive voice and storytelling through music explored themes of love, loss, and hope. He was amongst the most influential songwriters in the world."
Cohen's artistry included extraordinary volumes of poetry, novels, and countless recordings. His works are meticulous and painstakingly produced. His most recent album, "You Want It Darker", was produced with his son Adam Cohen earlier this year.
"Canadians and the world will miss Leonard Cohen," said Herrndorf. "All of us at the National Arts Centre send our deepest condolences to everyone who worked with and loved Leonard Cohen."
[caption id="attachment_56785" align="aligncenter" width="720"]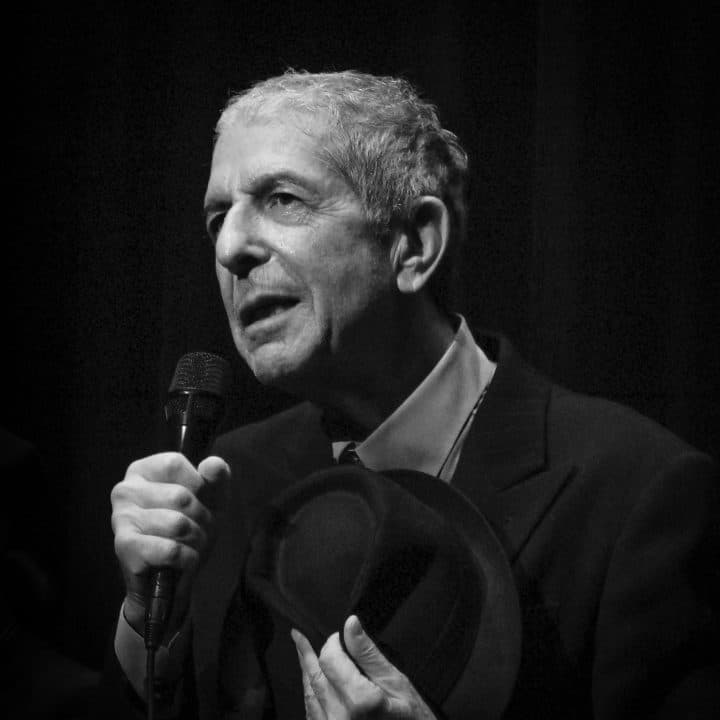 Leonard Cohen at the Arena in Geneva, 27 October 2008[/caption]