NAC aims to boost up-and-coming artists with new series this fall
[caption id="attachment_68304" align="aligncenter" width="1920"]

Ottawa's Blakdenim is one of the local acts featured by the NAC's new emerging music series this October. (Worn Leather Media via NAC)[/caption]
The NAC is looking to give emerging artists a leg up with their fall 2017 programming, including a whole new series dedicated to new talent.
The centre released the lineup for the first 50 shows of its all-Canadian series NAC Presents on Saturday, featuring big names such as Bruce Cockburn, Jann Arden and Diana Krall.
But there's also plenty of room for emerging talent with the new series Fridays at the Fourth. It will take place at the centre's Fourth Stage once it reopens in October, post renovations.
"The idea is I'm wanting to bring the very best of emerging music into Ottawa," said Heather Gibson, executive producer of NAC Presents and variety programming. "It's a discovery series."
Gibson said the performers, including some local content, were booked months ago when they were considered unknown in the Ottawa area. But for some, their ascent has been so rapid they may already be known by the time the series begins.
Ottawa hip-hop band Blakdenim is scheduled to open Fridays at the Fourth on Oct. 6.
[caption id="attachment_68302" align="alignright" width="365"]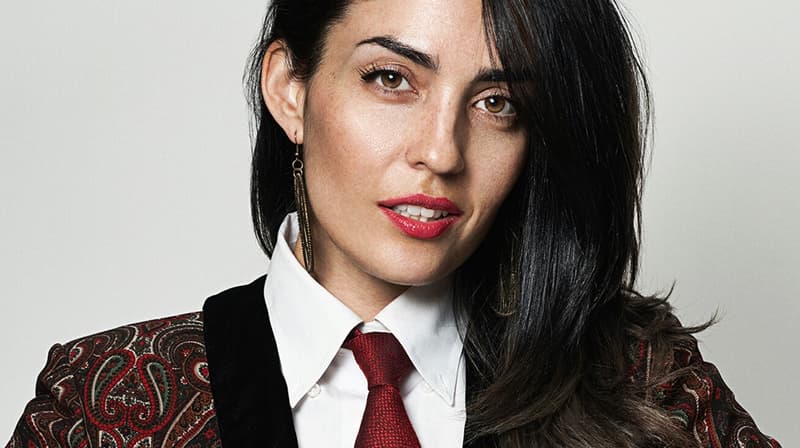 Rebecca Noelle is another local musician lined up at the NAC (Via NAC)[/caption]
As for NAC Presents, Gibson said there is no common theme overarching it.
"The things that tie them together is it's all Canadian," she said. "It's people who are rooted in excellent songwriting."
Typically the series is limited to one or two genres, but Gibson expanded it to as many as she could get. There's hip-hop, funk, soul – however no country (Gibson sends her regrets.)
New artists get special attention all around – of the 100 or 120 shows the NAC will do this year, Gibson said emerging talent make for 80.
The aim is to broaden the audience and attract more people to the NAC. "I don't know if we're trying to bring everybody in because that's a lofty goal," Gibson said. "One of my goals is to make more people feel that this is their National Arts Centre."
To that effect, ticket prices are kept low. Fridays at the Fourth costs $15 at the door, or $10 for students, which she said is as low as they could get them. _ NAC Presents tickets went on sale Monday, May 15 and can be purchased at nac-cna.ca . _ [caption id="attachment_68306" align="aligncenter" width="576"]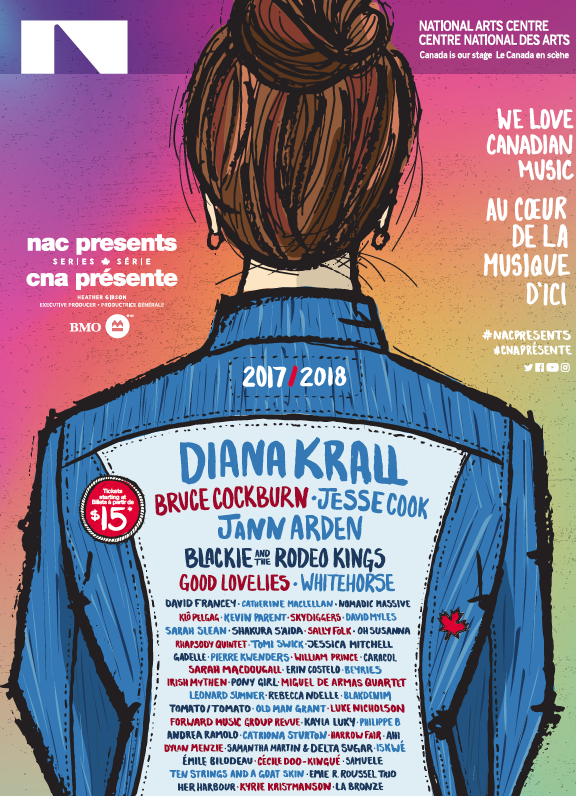 Fall lineup poster (Via NAC)[/caption]