Mayor instructs Ottawa bus drivers to ignore Quebec's Bill 62
[caption id="attachment_67963" align="aligncenter" width="1000"]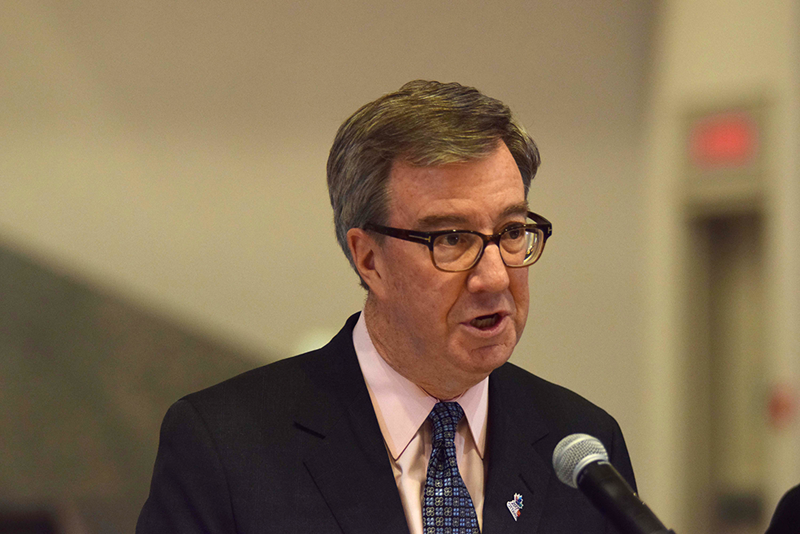 Mayor Jim Watson says OC Transpo bus drivers who operate in Gatineau will be instructed to ignore Bill 62, a new Quebec law which bans people from wearing face coverings which receiving public services. (Devyn Barrie/OttawaStart.com)[/caption]
OC Transpo bus drivers who operate in Gatineau will not follow a new Quebec law that requires anyone who gives or receives a public service to uncover their face, Mayor Jim Watson said in a letter to Quebec Premier Philippe Couillard.
Bill 62, officially entitled "An Act to Foster Adherence to State Religious Neutrality", passed in Quebec's National Assembly on Oct. 18. Stéphanie Vallée, the province's justice minister, claimed it does not target Muslim women who wear niqabs or burkas, although observers – including Ottawa's mayor – have criticized it for doing that.
"The City of Ottawa will not be a party to this infringement of constitutional freedoms," Watson wrote in the letter to Couillard.
"I sincerely hope that… your government will abandon what can only be described as a thinly-veiled appeal to populist sentiment." _ Read the full letter below: _ https://www.slideshare.net/DevynBarrie/mayor-jim-watsons-letter-to-quebec-premier-philippe-couillard
---
_ If you liked this post, please consider ** subscribing to etcetera , ** our free email newsletter. Featuring cool Ottawa events, interesting local news and contests and giveaways. _