March Break 2017: Camps and more activities for kids
What to do with the kids during March Break? Here's a listing of camps, kids activities, and other distractions. _ Add your camp to this list! Email us at feedback@ottawastart.com _
When is the March Break this year?
For the Ottawa-Carleton School Board and Catholic Board, March Break is from ** March 13-17, 2017. **
March Break Camps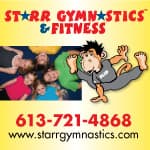 Starr Gymnastics & Fitness March Break Camp is the right place for young aspiring athletes to develop their gymnastics skills over a day or a full week of unforgettable fun. Our goal is to inspire a lifelong commitment to sport by focusing on our members as individuals as well as gymnasts. We believe that – given the necessary guidance and patience – every Starr member has the chance to "shine!". We lead through example and we inspire confidence through proper progression, safety and fun.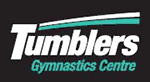 Tumblers Gymnastics Centre Tumblers Gymnastics Centre has recreational and competitive gymnastics programs for children of all ages and skill levels. From Kinder classes that teach fundamental movements for children as young as 18 months, to youth recreational and competitive programs, special needs programs and day camps. For more information visit our website www.tumblers.ca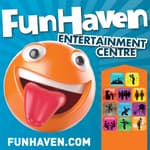 Funhaven Funhaven is Ottawa's ultimate destination during March break! With a world-class Laser Tag arena, the latest high-tech Mini-Bowling lanes, Video and Prize Games, Simulators, crazy fun Bumper Cars and a huge Jungle Gym, there's no break from FUN at Funhaven!
Dovercourt Recreation Centre [

](https://www.dovercourt.org/enterprise/camps_winterholidaycamps) Experience Dovercourt's Winter Camps and March Break Camps - fun & exciting camps in Ottawa. Every year we add new and exciting camps to provide you with exciting and unique opportunities to learn, play and explore with friends and neighbours. Camp Fortune March Deals

** 3 Day Multi Savings: ** Save when you buy 3 days of skiing – Valid until the end of the 2016/2017 season. Child (7-12) 3 lift tickets for $39.  Student(13-21) /Senior (65-79) 3 lift tickets for $59. Adult 3 lift tickets for $79 Multi day deal, valid for 1 ticket per day over any 3 days. Plus tax. Tickets available online only. ** Family of 4 - Ski for just $100: ** Camp Fortune Lift tickets for 2 adults and 2 children/students are only $100 plus tax. Tickets available online only. [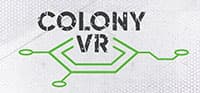 Ottawa's Virtual March Break ](http://www.colonyVR.com) Who needs a "real" vacation when you can explore the WHOLE WORLD in virtual reality! Swim with the fishies, hike a mountain or take a VR tour of the best beaches! We're cranking up the heat and serving tropical punch all week! Open Monday-Friday at 3 pm. Reservations recommended.
---
_ Add your camp to this list. Email us at feedback@ottawastart.com _
---
More activity suggestions for 2017
 1. 
We have a huge listing of activities for kids in our
[
 Ottawa Kids Guide
](http://ottawastart.com/useful-links/kids-families/)
.

 2. 
You should also check out our
[
 Ottawa Museum Guide
](http://ottawastart.com/useful-links/museums/)
- not only are all the museums open during the break, but many of them have day camps and week-long camps as well.

 3. 
How about visiting a
[
 local sugar bush
](http://ottawastart.com/directory/maple-syrup/)
?