#LoudNoises - artillery blanks to be fired off at Friday's REDBLACKS game
_ (press release) _ ** OTTAWA-GATINEAU ** - The Ottawa REDBLACKS today announced an enhanced TD celebration plan for tonight's game against the Winnipeg Blue Bombers.  After every major score, members of the Canadian Forces 30
th
Field Artillery Regiment (The Bytown Gunners) will fire a charge from a Howitzer artillery piece located outside the stadium in the Lansdowne Park area.  No projectile will be associated with the charge.
[caption id="attachment_52106" align="alignright" width="378"]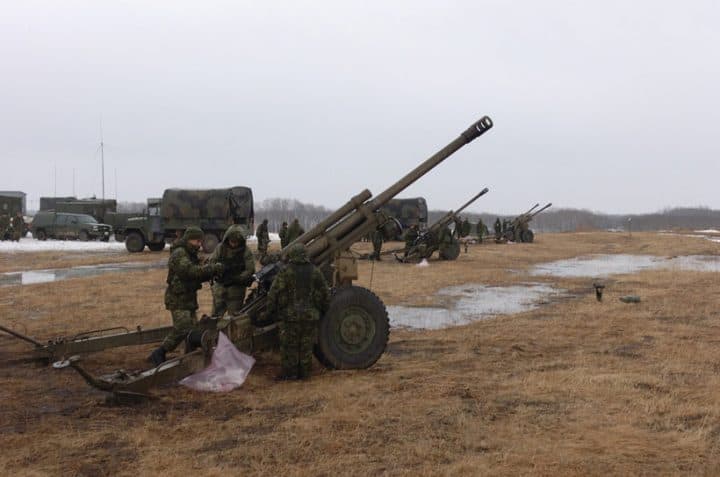 C3 Howitzer (Canadian Army)[/caption]
The "Gunners" and a Canadian Forces Colour Party will also be involved in the National Anthem.  The Colour Party will be on the field at TD Place as O Canada is performed and on the final strains of the Anthem, the Gunners will fire a charge to emphasize that they and all  CF members stand on guard for all Canadians.
The Howitzer charges will be heard in the stadium and likely in neighborhoods in close proximity to it.  Residents are advised that there is no danger and assured that no charges will be fired after 11:00 PM.