Local student receiving scholarship for community leadership
_ (handout) _ Kikachukwu Otiono, a high school student from Colonel By Secondary School in Ottawa, is among 20 students from across Canada who have been chosen as TD Scholarships for Community Leadership recipients for their outstanding achievements in community leadership.
[caption id="attachment_33357" align="aligncenter" width="720"]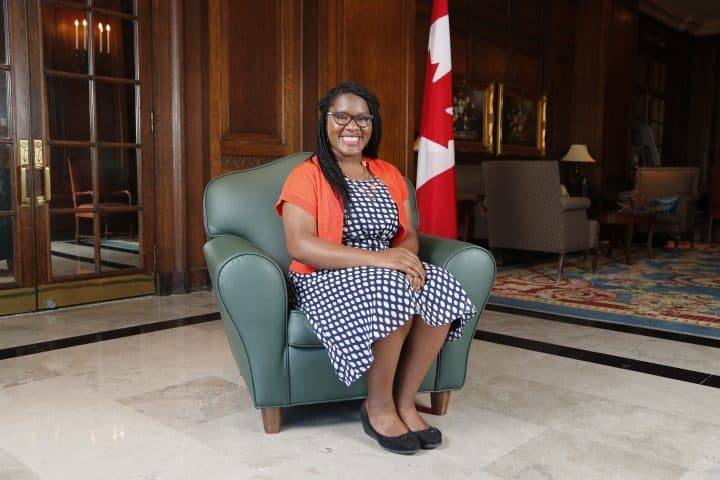 Kikachukwu Otiono (handout)[/caption]
After volunteering for her school's annual Black History Month showcase, Kika became Co-President of the organizing club to raise awareness of the struggles and successes of Black Canadians. She expanded the group's mandate to help students appreciate diversity and encouraged younger students to get involved. As Youth Editor of Black Ottawa Scene, Kika created a Youth in Action page in the online newsletter so Black youth can share their experiences. An alumnus of the SHAD program for youth leaders and change makers, Kika plans to become a paediatric neurosurgeon and investigate the relationship between neurological disorders and identity.
As a TD Scholarships recipient, Kika will receive a scholarship of up to $70,000 for post-secondary education, as well as summer employment and mentorship and networking opportunities. Kika, along with all the TD Scholarship recipients, was recognized yesterday at a gala in Ottawa.