Johnston wraps up 7 years as GG with Savour Fall
[caption id="attachment_80120" align="aligncenter" width="1000"]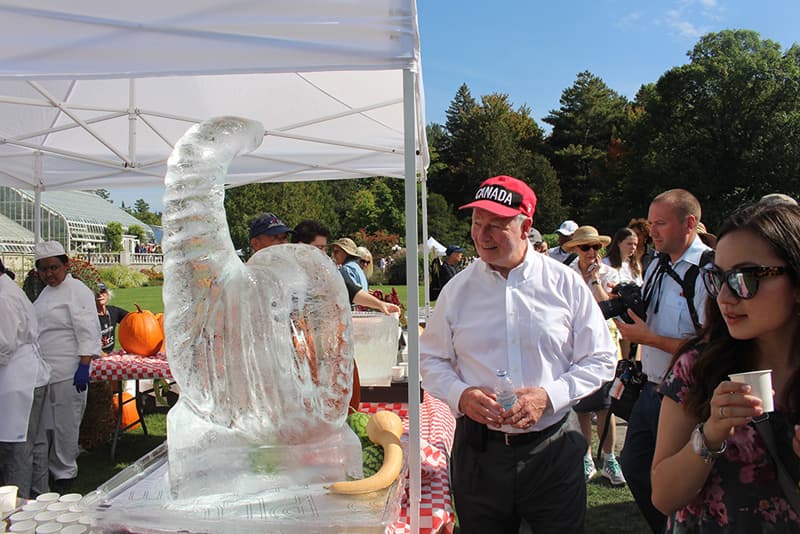 Governor General David Johnston eyes an ice sculpture during Savour Fall – his last event at Rideau Hall before the end of his term. (Charlie Senack for OttawaStart.com)[/caption]
Governor General David Johnston hosted his last event at Rideau Hall on Saturday before handing over the vice-regal reins to former astronaut Julie Payette on Oct. 2.
"This is pretty happy seeing these people coming and enjoy Canada in the fall (and) making it clear that this is the home of the people of Canada," Johnston said to the media at Savour Fall on Saturday. "We hope to have 10,000 people here today which will be a record."
Johnston walked around the grounds of Rideau Hall shaking hands with vendors and taking pictures with visitors. When one woman asked for a selfie, Johnston joked "I'm not the Prime Minister, the RCMP don't like having things close to my head."
Johnston visited all the vendors for over an hour and tried to guess every child's age who he encountered.
"I bet you are 10-years-old," Johnston said to one girl. She replied "No, I'm 12."
All the food at the event was provided by the Rideau Hall kitchen and included everything from St. Albert's cheese curds dusted in apple and cinnamon, to sausage in a honey mustard sauce.
"It's like a Newfoundland party with all this food," Johnston joked.
A vendor Johnston spent a lot of time with was Growing Up Organic, a program that has helped over 50 schools in Ottawa start a garden.
"It was great," said Alissa Campbell, an organizer with Growing Up Organic. "I've met him (David Johnston) here before at the same event and he's a big supporter of literacy and farm based education so it's always nice to talk to him about it."
---
_ Photos by Charlie Senack _ [caption id="attachment_80117" align="aligncenter" width="1000"]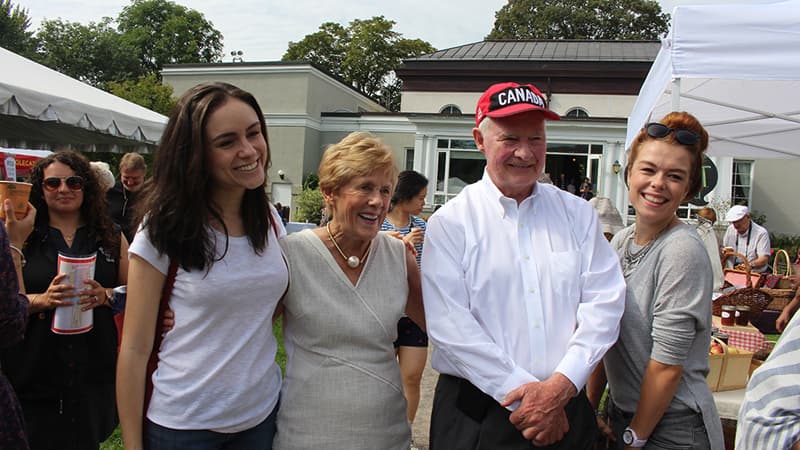 David and Sharon Johnston, middle, take a photo with visitors to Rideau Hall.[/caption]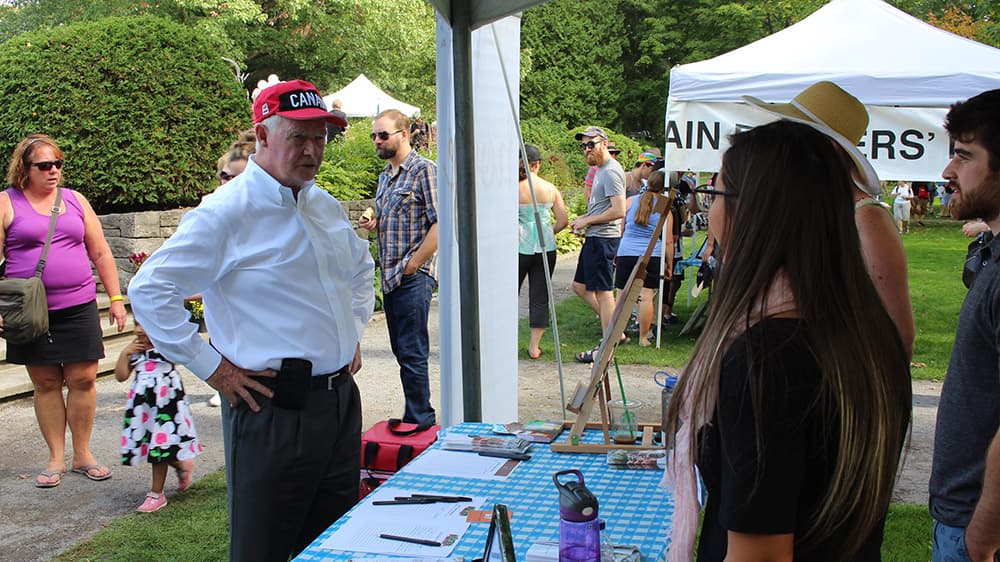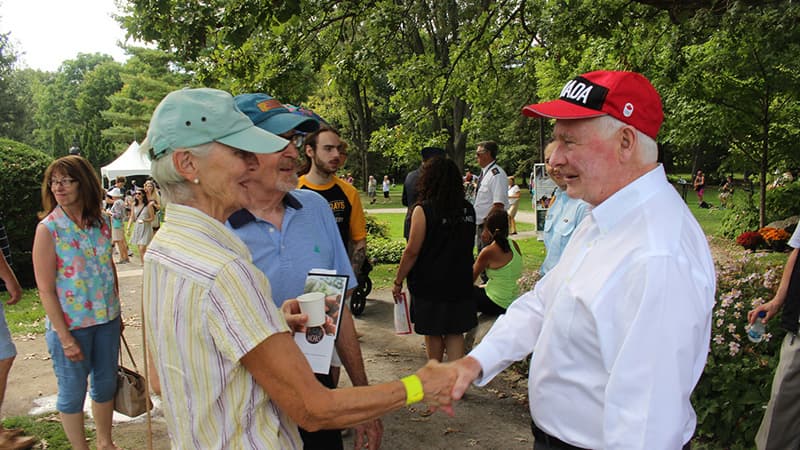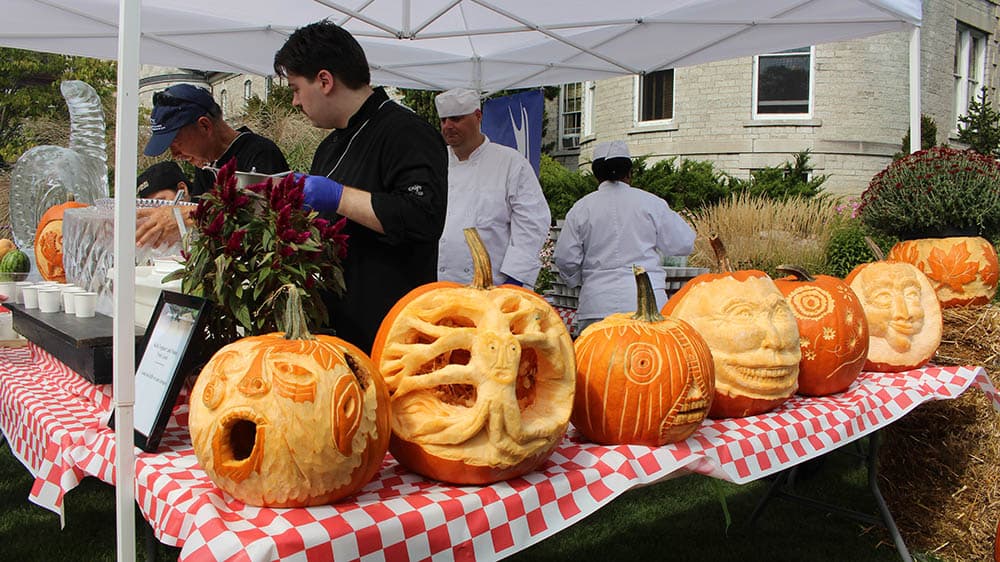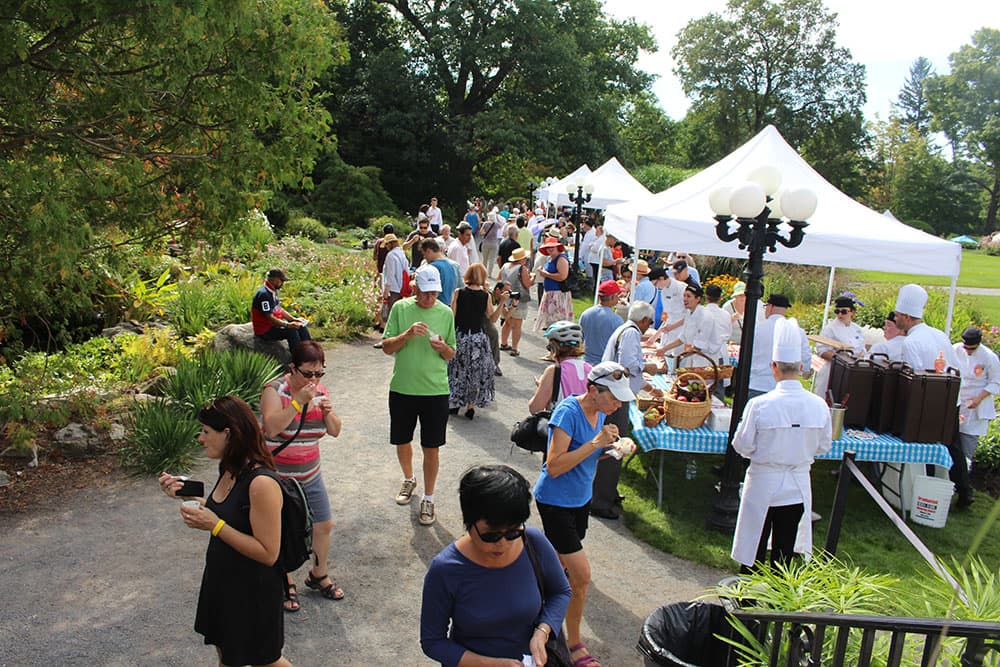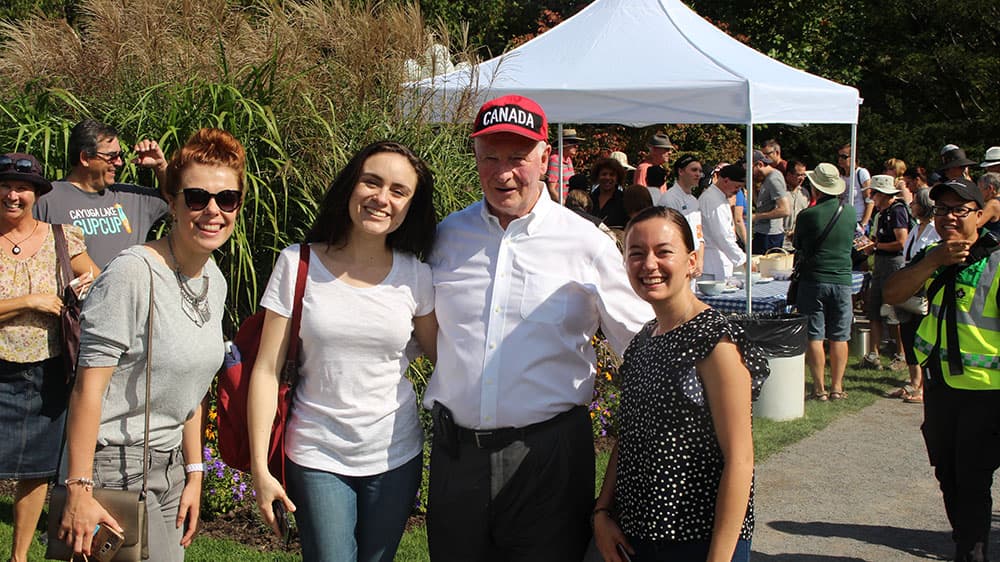 ---
Appointed in 2010, Johnston is Canada's third longest serving Governor General. Most serve five years but his was extended to 2017 so an experience Viceroy would be in place if the 2015 federal election resulted in a hung Parliament – and also so he could take part in Canada 150 celebrations.
Although he will no longer be the Queen's representative to Canada, Johnston is not planning to fully retire. He is planning to get back into the profession of law.
"I'm a lawyer, a law professor by profession so I'll probably associate with a law firm or a form that is interested in the case of law, the form of justice, or improving of our law," said Johnston.  "I'll be interested in a lot of pro bono activities and I'll do some things on the international scene to advance Canada's interests."
Johnston said he has enjoyed his seven years of representing Canada but is looking forward to spending more time with his wife Sharon Johnston 74, and their 14 grandchildren.
"We had a wonderful seven years," said Johnston. "It was good fun."
After speaking to visitors for about an hour, Johnston headed to Toronto for the start of the Invictus Games, where he was joined by Prince Harry.
Monday was Johnston's final week in office.