Jane's Walk Ottawa looking for volunteers
Jane's Walk is a festival of free neighbourhood walking tours given by locals who care passionately about where they live, work and play. It is a pedestrian-focused event that improves urban literacy by offering insights into local history, planning, design, and civic engagement through the simple act of walking and observing.
Jane's Walk Ottawa 2017 will take place on the weekend of May 6-7. The schedule is at www.janeswalkottawa.ca .
[caption id="attachment_65496" align="aligncenter" width="1038"]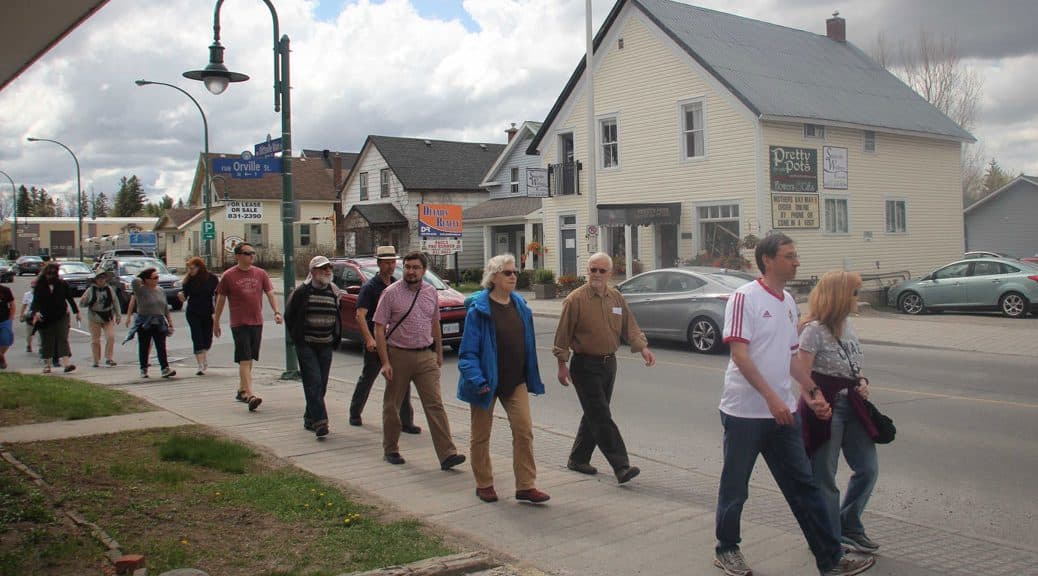 A Jane's walk down Stittsville Main Street in May 2016. (Barry Gray)[/caption]
Hold up flags to identify the walk location, introduce tour leaders, take a head count of attendees at your walk, collect email sign ups for Jane's Walk notices, distribute information, be the point of contact with Jane's Walk organizers and assist tour leaders and snap a couple photos. We will provide you with a package that contains all the information you need.
If you have a few hours to volunteer, please fill out this form: Jane's Walk Ottawa 2017 volunteer marshal sign-up form
If you're able to help out, please fill out this form by Wednesday, April 26. You can contact jane@janeswalkottawa.ca with any questions. Each volunteer marshal will receive a message with information about their assigned walk/s.
Many thanks again for your support of Jane's Walk Ottawa! It wouldn't happen without your efforts.