James Hendricks, former Ottawa newsman, had passion for journalism
James Hendricks giving a report in 2002 on The New RO.
James Hendricks was remembered by former colleagues and friends as someone who was really smart and had a broad sense of humour.
Hendricks passed away in Kingston in January at 57, after working as a journalist and broadcaster throughout his life, including for some time in Ottawa.
James graduated from Humber College with a diploma in journalism, according to his LinkedIn profile. His career path would take him to Rogers TV as a reporter in Toronto in 1995 followed by a two-year run with Shaw as a news anchor and reporter.
Hendricks then would move on to Ottawa where he became part of The New RO (later A-Channel) as a news anchor and reporter, starting in 1998 and lasting for seven years. He was let go in station downsizing in 2006.
Gerry Matthews worked with Hendricks at The New RO. Matthews described Hendricks as someone who was the smartest guy in the room any time he was there, detail-oriented, inspiring, and someone with a great sense of humour. But Hendricks was also someone who kept a lot of his personal life quiet, he said.
Although Hendricks was a married man, he didn't have any children.
"He didn't talk about his personal life a lot," said Matthews. "He was a huge part of my life at the time, but he was also a bit of an enigma."
When it came to Hendricks' craft, the product was number one, Matthews said. And some of his passion rubbed off on others to inspire them to be better.
"You knew that if you really messed up (in a way) that was going to make the show look bad you would hear about it," said Matthews. "It wasn't like he was going to yell at you … but he (would) tell you why you should've done things differently and he was always right."
Matthews says that working alongside Hendricks helped him become a better writer.
"Sometimes when you're really busy you forget the little things," said Matthews. "I had once written something along the lines, like 'so and so hopes this is the last time or something,' and James said to me 'how do you know what they are hoping? Can you really reach into their soul?' … It was a really little thing, but I never forgot it."
"People take news releases and write what the release says but James inspired you to try harder," said Matthews.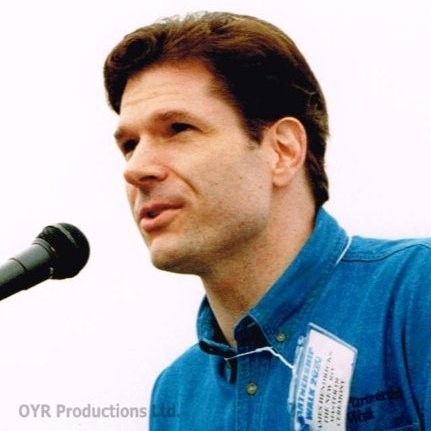 Photo: Undated image of James Hendricks, from his LinkedIn profile.
Doug Hempstead, now a traffic reporter at CBC Ottawa, also worked with Hendricks at The New RO.
Hempstead was hired there in 2001 as a cameraman while Hendricks was anchoring.
"We really hit it off," Hempstead said. They would chat a lot about the newscast and eventually came to realize they had lots in common.
Hempstead said he was very pleased to be Hendricks' friend, and like Matthews described Hendricks as someone who was very smart, had a wide scope of humour and helped him become better at his craft today.
"He got quite supportive of what I was doing in the valley and he encouraged me to try to get on camera as well," said Hempstead. "I said I didn't know if I could do that … and he said he would do what he could to support me. He spoke to some folks, I spoke to some folks, and they gave me a chance."
When Hempstead was asked to prepare a demo-tape, he called his wife right away. The next person he called was Hendricks, to ask for some pointers. Soon after, he had a job on the air.
Hempstead described Hendricks as the person with the biggest influence on his career as a broadcaster. He said he learned how to move, speak, and look on television without it coming across as forced or weird.
"He encouraged me to find my own style which I did and feel I still have," said Hempstead. "There is a lot of people in this business that you meet that are like brothers, and James is like a brother, he was really important to me and I don't know what I would be doing without his influence.
"There was nothing that was ever lost on him," said Hempstead. "He sort of raised the profile of that station … single-handedly."
Following his time at The New RO/A-Channel, Hendricks worked at Rogers TV in Ottawa where he hosted Talk Ottawa and worked as a political analyst and special events anchor.
Hendricks would then move back to Toronto in 2013 as an on-air contributor and do freelance work in the region until moving to Kingston due to an illness in his family.
Hendricks was never in it for the ego, he was in the industry for the journalism, Hempstead said.
"A lot of people in media can convince themselves that they're famous and they are not," he said. "James never believed he was famous. All he ever felt he was doing, was his job.
"He did it for many years and did it very well … I don't know how many viewers' lives he impacted but certainly a lot of people who got to work with him really were inspired by who he was and what he did and I was one as well."
Hendricks was also known among his peers as someone who could help them find reasons get excited for a story.
"Anybody who took the time to get to know him learned to respect him," said Matthews.
(You can see some of Hendricks' old TV appearances on the James Hendricks Channel on YouTube.)