Introducing our new Ottawa Pumpkin Guide
[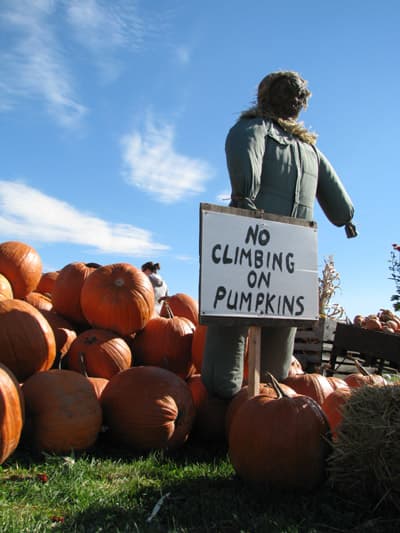 ](http://ottawastart.com/wp-content/uploads/2012/09/2010-10-25-pumpkin.jpg)

** Pumpkins for sale at Abby Hill Farms , Bankfield at Prince of Wales. **
   Photo by

  [
   Glen Gower
  ](http://about.me/glengower)

   .

Just in time for Halloween, we've launched a new
Ottawa Pumpkin Guide
, with a list of nearby pumpkin patches.
**
** **
** ** See also: ** Ottawa Halloween Guide
If you liked this post, you should ** subscribe to etcetera , ** our free email newsletter. Featuring cool Ottawa events, interesting local news and contests and giveaways. Thanks!