International Overdose Awareness Day a chance to reflect on Ottawa's progress against opioid crisis
[caption id="attachment_78151" align="aligncenter" width="1000"]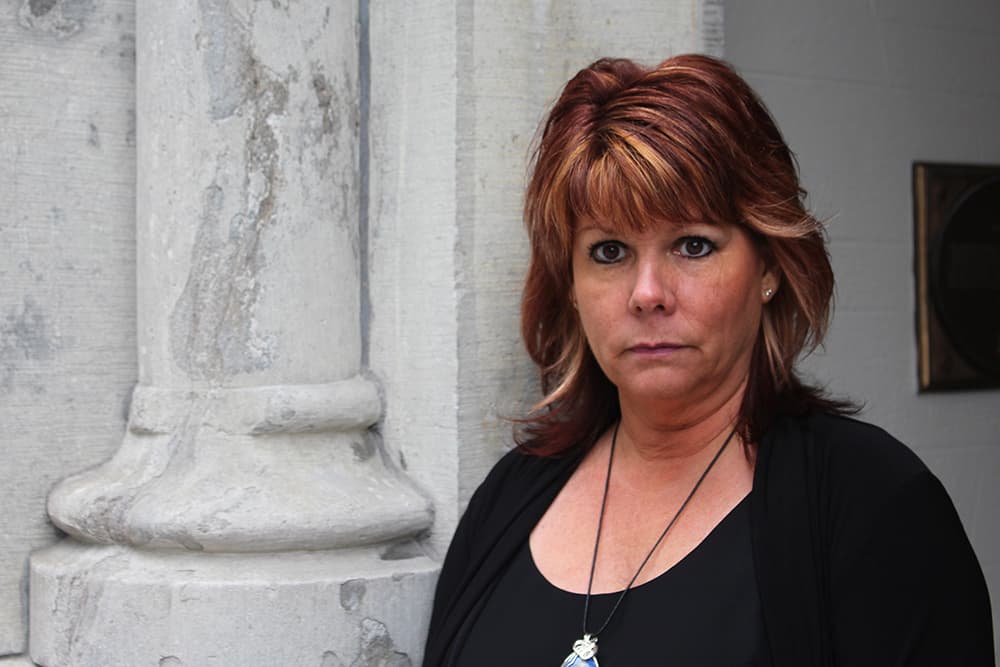 Tanya Spirak, a board member for addictions advocacy group We The Parents, says the public drug education curriculum needs to be more thorough. (Charlie Senack for OttawaStart.com)[/caption]
Dozens gathered at the Human Rights Monument in Ottawa on Thursday to remember the lives of those who have died from drug overdoses during a ceremony to commemorate International Overdose Awareness Day.
Representatives from Ottawa Public Health, Ottawa's Paramedic Services, and We The Parents, an advocacy group, were on hand.
This comes at a time there has been an increase in drug overdoses in the capital, primarily with opioids such as fentanyl.
"We have seen this health crisis moving across Canada from west to east," said Karen McCrimmon, MP for Kanata-Carleton. "It's going to hit all of us and the challenge about it is it doesn't fit any particular pattern, it affects everybody."
McCrimmon's riding of Kanata has felt the opioid epidemic hard. Kanata teens Teslin Russell, 17, and Chloe Kotval, 14, both died earlier this year from apparent drug overdoses.
"I'm also pretty disappointed that the mayor couldn't come out here," said Sean O'Leary, founder and executive director of We The Parents, in a speech. "I've seen very little action from our mayor or our province."
Mayor Jim Watson said he was unable to attend the ceremony due to foot surgery and sent Deputy Mayor Bob Monette in his place
https://twitter.com/JimWatsonOttawa/status/903336652310962176
Watson is a member of the Federation of Canadian Municipalities' opioid crisis task force, which is asking for more data to help manage the problem.
"We put out a report recommending a number of measures including more information and data on a timely basis so we can see where the trends are taking place," Watson said in a previous interview on June 3.
In recent months, more resources have been provided including more than 600 Ottawa police officers now being equipped with naloxone, a drug used to reverse the effects of an opioid overdose.
After the recent news of drug related deaths in Kanata, O'Leary started a group called We the Parents. Over the past few months, they have been working on getting more detox beds, support options for users and their family and a tougher drug curriculum in schools.
"We now have at least one good set of grade six students going into grade 7 who knows more (about the dangers of drugs)," said Tanya Spirak, a board member of We the Parents who was concerned about the drug awareness education her 12-year-old daughter Jessica was receiving.
"All the curriculums are different (depending) on the different provinces," said Spirak. "Ontario can teach about illicit drugs in grade 6, (but) the problem is they don't (because) it's up to the teachers to decide. Normally speaking, they only talk about marijuana, and maybe a couple of the other things, but nothing major."
McCrimmon agrees. She said without education, the students would not be fully aware of the impacts of drugs.
"The first step is education," said McCrimmon. "What I've seen in the past with these issues is it's all talked down. We need to get the youth to have this conversation."
[caption id="attachment_78152" align="alignright" width="300"]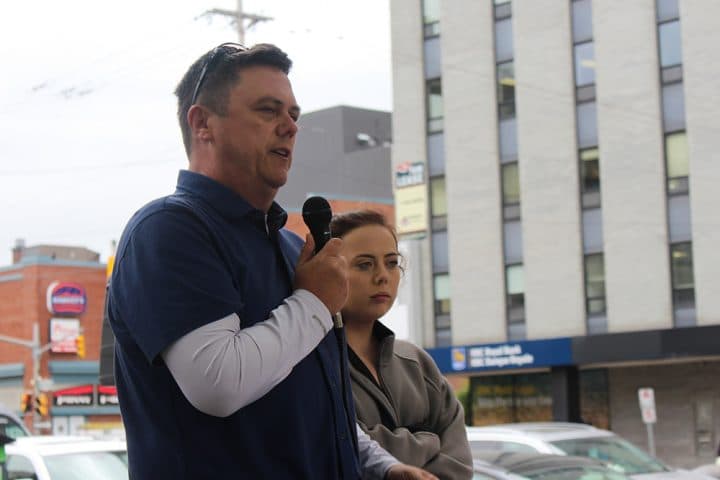 Sean O'Leary, left, and his daughter Paige. (Charlie Senack for OttawaStart.com)[/caption]
For O'Leary, he is proud of the steps We the Parents has been taking. There their next goal is to create a smart recovery program for teens in the next few months.
"We are starting smart recovery meetings for the youth of Kanata and the area," said O'Leary. "Hopefully we will start expanding in the next month to Nepean and get weekly meetings going for the kids as well as monthly meetings for the parents."
Smart recovery is a self-motivated life skills program for teens or anybody who has suffered from addiction and wants the skills to move forward in their life, without drugs.
Board member Spirak is now certified with smart recovery and said the meetings will be taking place soon and should last about four to six weeks but those who wish to attend, can join at any time. For more information on We The Parents, visit wetheparents.ca