Indie videogame café opens today
_ This was originally published ahead of their soft open Sept. 12. _ _ (press release) _ Ottawa, ON - September 12th 2016: An independent video game café Caffeine 1UP is opening at 362 Rideau Street and will provide a place for coffee and video game lovers to relax and socialize, as well as breathing youthful new life into the Rideau Street area. Beta Open begins September 12th, 2016.
Caffeine 1UP has a number of tables for customers to enjoy video games on many different consoles (Super Nintendo, Wii U, and more) and aims to be a beacon for social gatherings. Numerous events will be held at the café, including amateur and competitive tournaments, and a ladies night for the women gamers out there in a largely male dominated genre. Caffeine 1UP offers a year-round destination for geeks who are no longer content with just an annual convention.
[caption id="attachment_51195" align="aligncenter" width="4000"]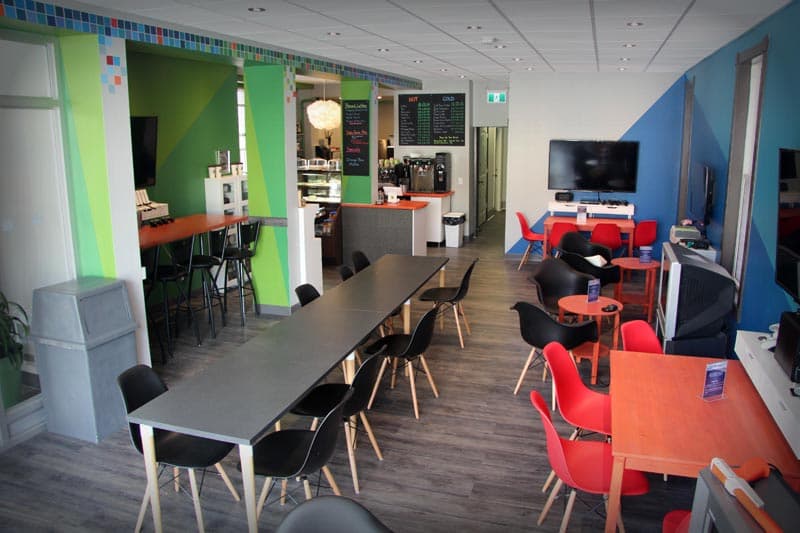 Submitted[/caption]
The woman and owner behind the business is Heather Powell. She is a devoted video gamer who picked up her first controller when she was four, and even met her husband while playing an online game many years ago. Her love for coffee started when she worked in her brother's café and has since gained 12 years of experience in the coffee service industry. After many years of hard work, investment and planning, she is ready to venture on her own and share her unique combination of passions with the opening of her video game café, Caffeine 1UP.
Baked goods and coffee will be sourced from local and Ontario-based businesses as part of Caffeine 1UP's commitment to support and be a part of the community. Other offerings such as sandwiches will be made in-house.
About Caffeine 1UP: Caffeine 1UP is an upcoming video game café on in downtown Ottawa, 362 Rideau. They are bringing back the fun and excitement of split-screen gaming and creating a social atmosphere for local coffee lovers.
Website: caffeine1up.ca
Facebook: @caffeine1up
Twitter: #Caffeine1UP
Hours: Monday to Friday 7am to 10pm, Saturday to Sunday 9am to 10pm Soft Open: September 12th, 2016
Grand Opening Party: September 26th, 2016