IN PHOTOS: Red Bull Global Rallycross puts Ottawa into high gear
The Canadian debut of the Red Bull Global Rallycross wrapped up at the Canada Aviation and Space Museum Sunday evening.
American Tanner Foust was declared round six winner on Sunday in the Supercar category, with Scott Speed in second and Mitchell deJong in third.
Cyril Raymond took the Lites category for both rounds. Colin Braun and Connor Martell followed Raymond in the fifth round. In the sixth round the runners up were Travis PeCoy and Alex Keyes.
The series resumes in Indianapolis on July 8. _ Also see this account by our lucky editor who caught a ride around the track with racer Mitchell deJong on Friday. _ _ Photos by Devyn Barrie/OttawaStart.com _ [caption id="attachment_70501" align="aligncenter" width="1000"]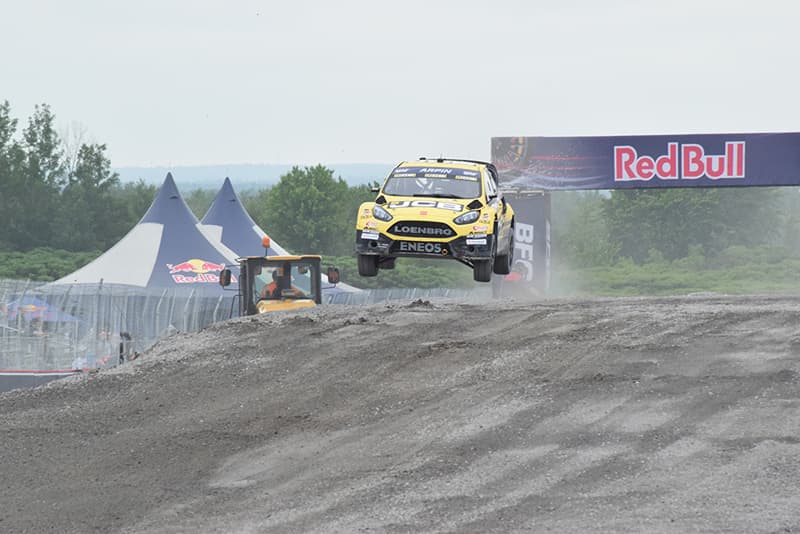 Canadian Steve Arpin makes a jump during a qualifying round for the Supercar category on Saturday morning.[/caption]
[caption id="attachment_70504" align="aligncenter" width="1000"]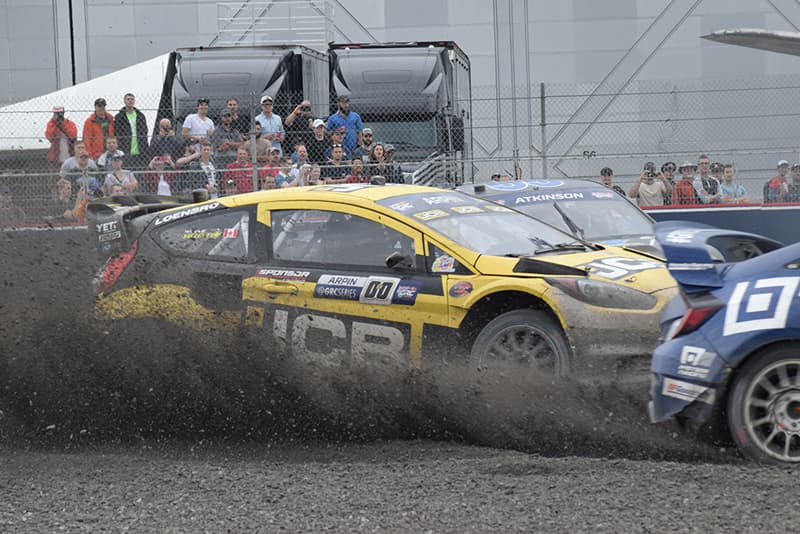 Arpin makes a turn with Australian Chris Atkinson in hot pursuit. Unlike NASCAR, some contact is allowed in the Global Rallycross.[/caption]
[caption id="attachment_70508" align="aligncenter" width="1000"]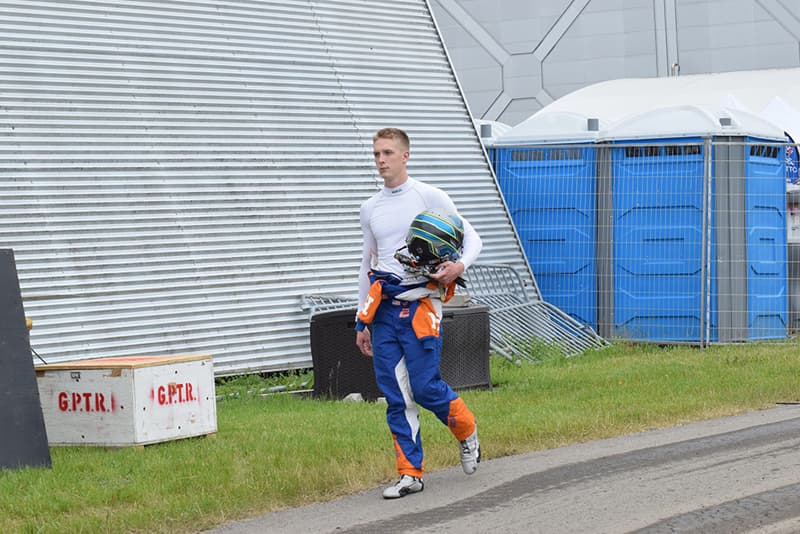 Cabot Bigham walks from the paffock to his waiting car near the starting line shortly before a heat.[/caption]
[caption id="attachment_70510" align="aligncenter" width="1000"]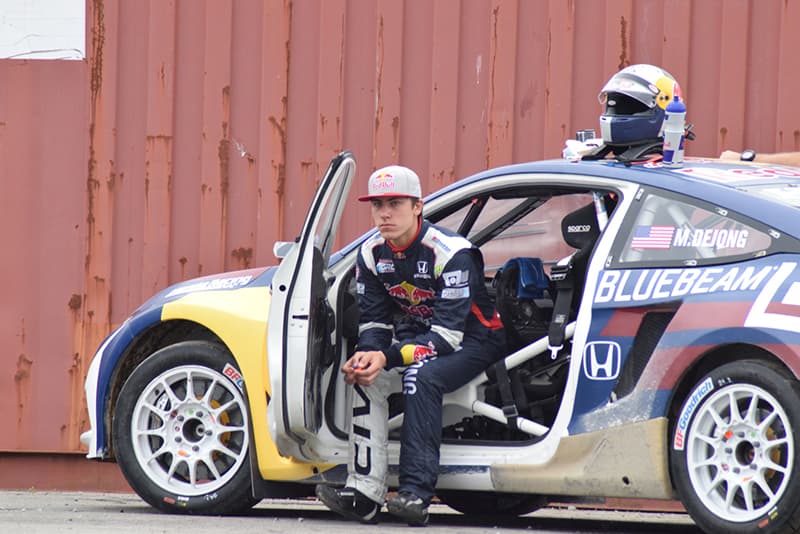 Mitchell deJong waits in his car shortly before a heat.[/caption]
[caption id="attachment_70499" align="aligncenter" width="1000"]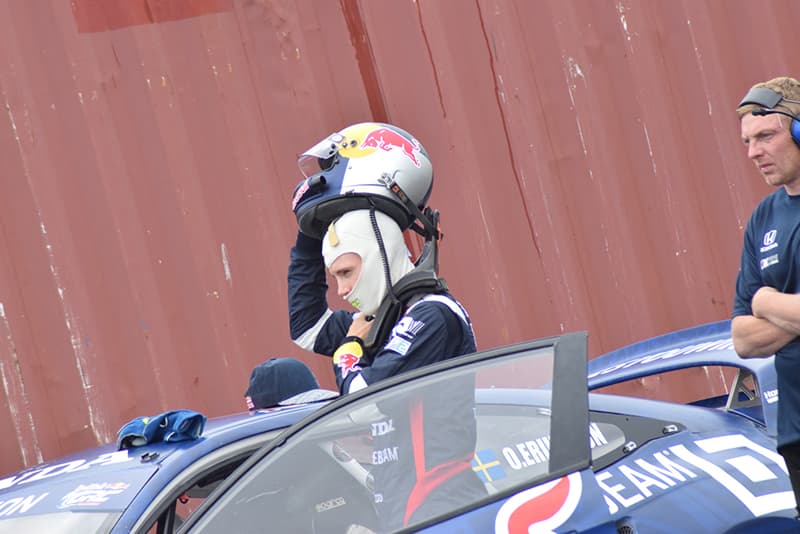 Oliver Eriksson gears up for a race.[/caption]
[caption id="attachment_70502" align="aligncenter" width="1000"]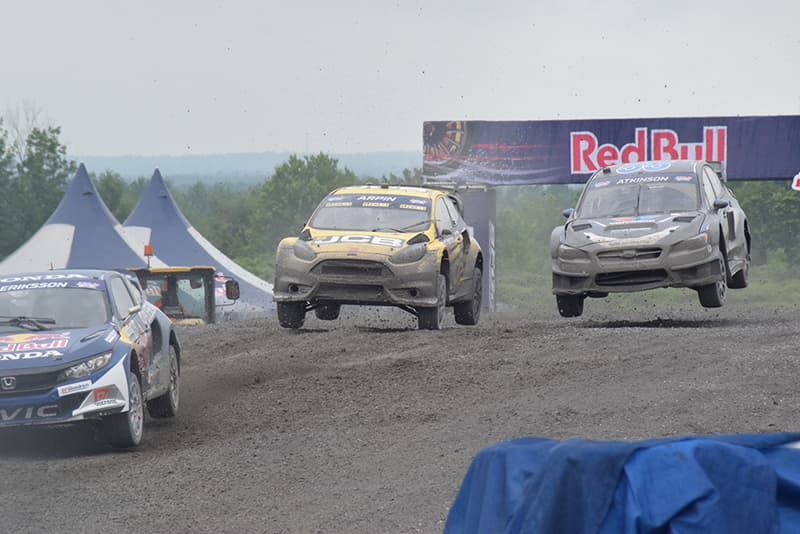 Swede Sebastian Eriksson takes the lead after making a jump, with Steve Arpin and Australian Chris Atkinson right behind.[/caption]
[caption id="attachment_70509" align="aligncenter" width="1000"]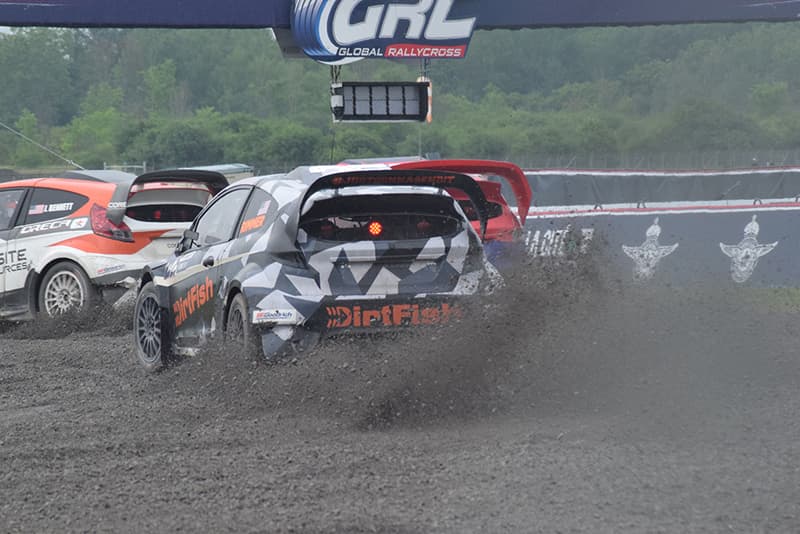 James Rimmer slides into a turn during an early Lites heat.[/caption]
[caption id="attachment_70503" align="aligncenter" width="1000"]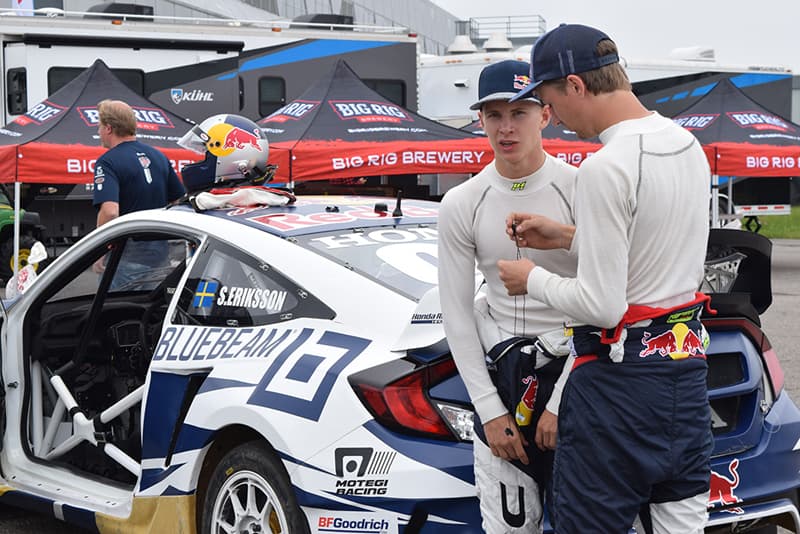 From left: Oliver Eriksson and Sebastian Eriksson (no relation) chat on Friday shortly before taking press who are covering the races for a ride around the track. OttawaStart.com managing editor Devyn Barrie writes about his own ride along here .[/caption]
[caption id="attachment_70506" align="aligncenter" width="1000"]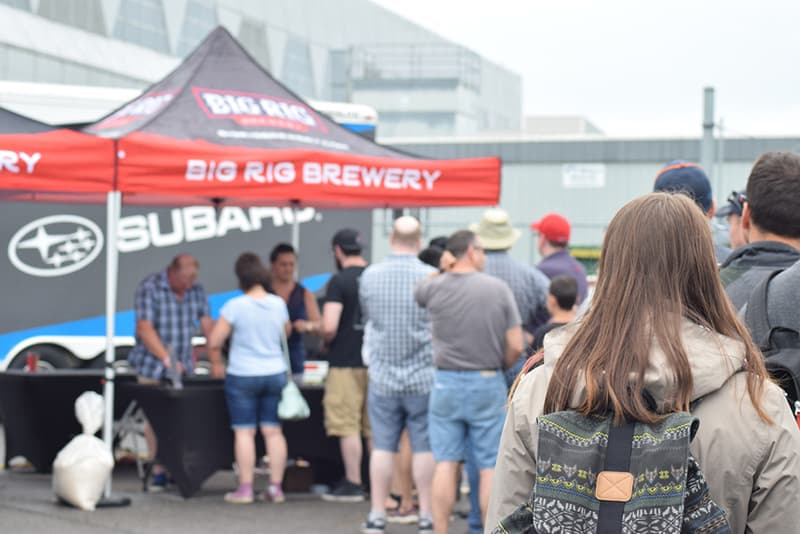 Audience members make a beer run earlier in the afternoon on Saturday.[/caption]
[caption id="attachment_70500" align="aligncenter" width="1000"]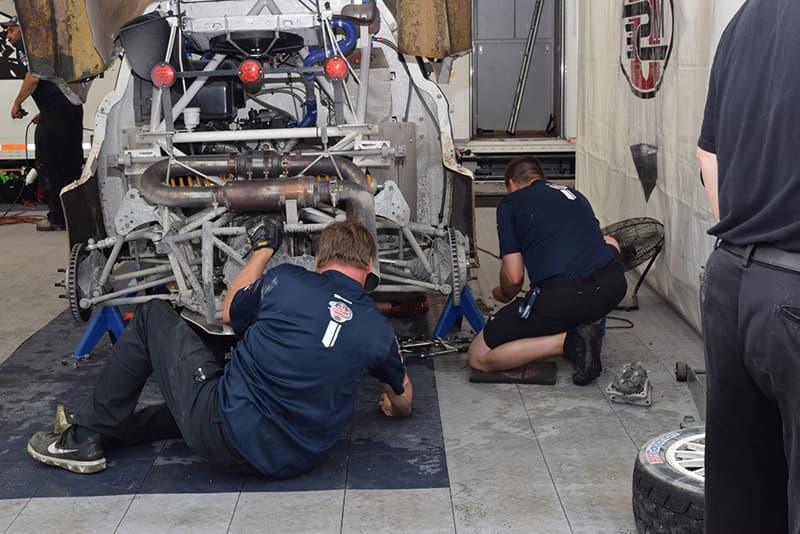 Crew members work on a race car shortly after a heat.[/caption]
[caption id="attachment_70507" align="aligncenter" width="1000"]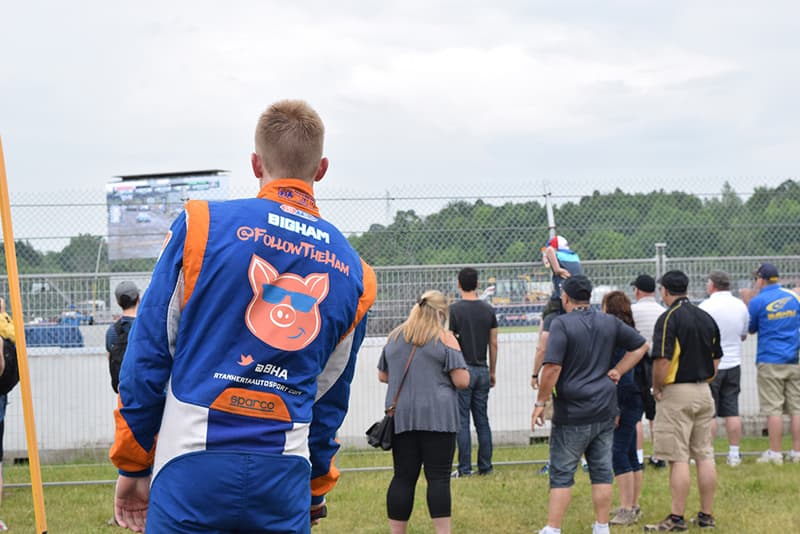 Cabot Bigham pauses to watch a heat shortly before heading to his paddock tent. To get around quickly, he is riding a bicycle.[/caption]