Hog's Back bridge closure begins Wednesday
_ (Via City of Ottawa) _ ** Ottawa ** - Hog's Back Bridge will be closed to all traffic – pedestrians, cyclists and motor vehicles - for preventive maintenance beginning Wednesday, April 5, at 6 a.m., until Thursday, April 13 at noon.
[caption id="attachment_64780" align="aligncenter" width="1920"]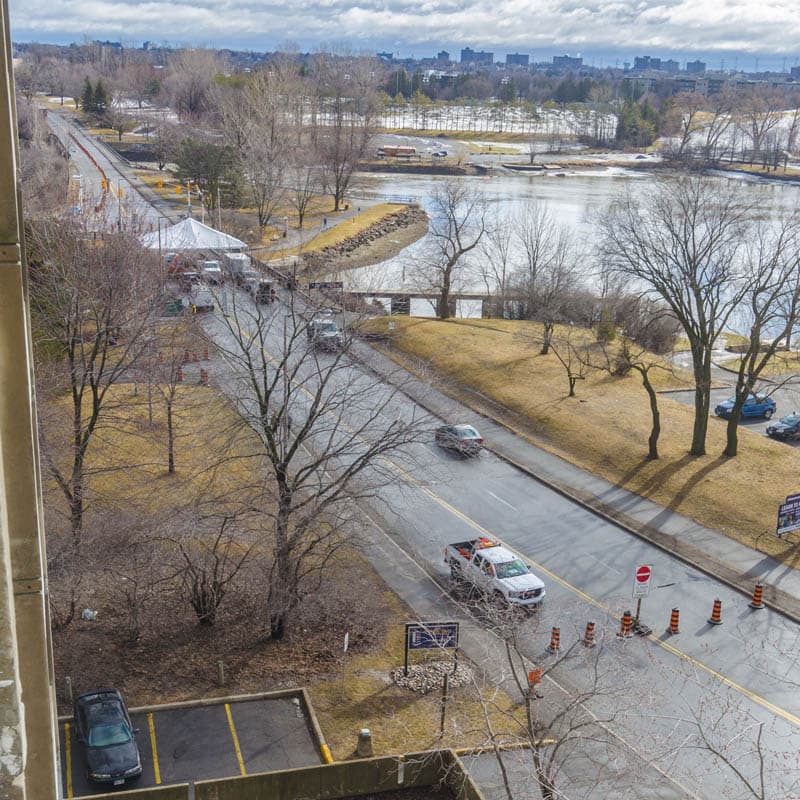 View of the bridge from the Mooney's Bay webcam. (Screengrab/Chris Brown)[/caption]
During this closure, travellers will not be able to use Hog's Back Road to cross the river and canal. Detour signage will be posted.
With all of the construction-related activities underway, residents are encouraged to be flexible with commuting times, stagger work hours or use alternative means for travel. The public is asked to consider options such as transit, walking, cycling or carpooling.
The City of Ottawa has tools to help motorists and transit users plan their routes and manage their commute, including:
 * 
[
 City of Ottawa Traffic Report
](http://ottawa.ca/cgi-bin/trafficreport/report_search.pl?lang=en)
– outlining citywide road closures, traffic restrictions and detours

 * 
[
 Travel Planner
](http://www.octranspo1.com/?from=splash)
at octranspo.com – transit users can chart and plan routes

 * 
[
 Interactive traffic map
](http://traffic.ottawa.ca/map/index?lang=en)
– showing construction areas and live traffic cams throughout the city

 * 
[
 Ministry of Transportation of Ontario (MTO) cameras
](http://traffic.ottawa.ca/map/intersections)
along Highway 417

 * 
[
 Cycling maps
](http://ottawa.ca/en/roads_trans/cycling/index.html)
and information – detailing bicycle pathways and lanes throughout the city