Hey look, OC Transpo has a new website
OC Transpo's new website.
OC Transpo has finally stepped into 2019 with a new website.
They posted a blog that explains all the new features. It's a much more modern design than what they had before and, because it's responsive, their mobile-only site will be retired.
According to the Wayback Machine, OC Transpo had been using the previous design since 2010.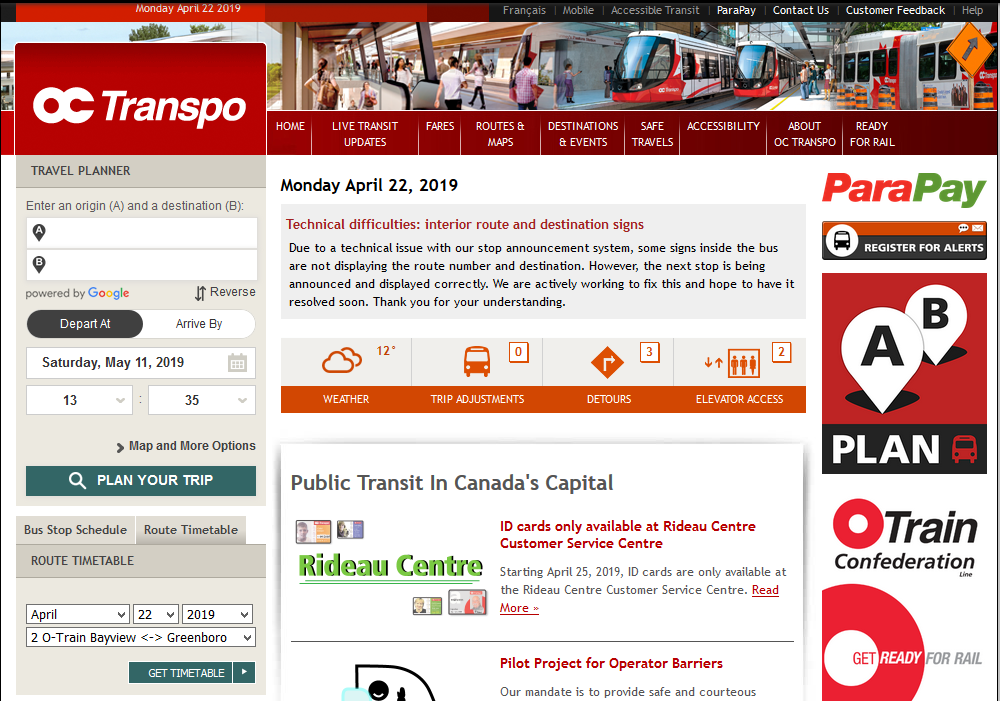 The old site design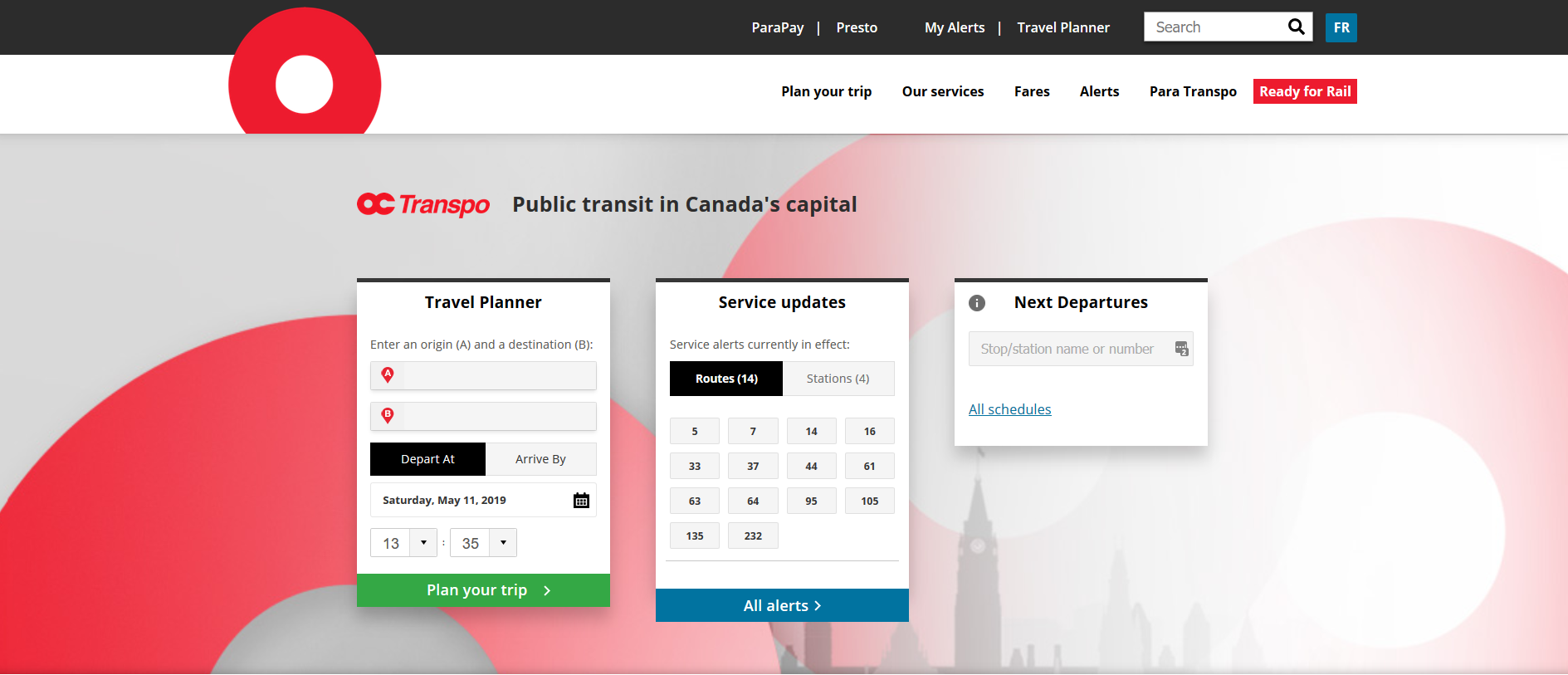 And the new one
OC Transpo also said they'll be revamping their official mobile app which, at least on iPhone, was last updated [checks clipboard] two years ago!