Here's where to see how (or if) your OC Transpo commute will change after LRT opens
The Confederation Line will change the way transit works in Ottawa. (Photo/Devyn Barrie)
Although the fall service is already underway, transit riders can expect more changes come Oct. 6. That's when OC Transpo will overhaul the bus network for the post-LRT era.
The Confederation Line, slated to open Sept. 14, will replace most bus service downtown after the system changes on Oct. 6.
"Most customers will use the O-Train Confederation Line and a connecting bus route in their daily travel," says OC Transpo on their website. "Many riders will connect to the Confederation Line (Line 1) at Blair, Hurdman, or Tunney's Pasture stations. With trains arriving every 5 minutes or less at rush hour and very frequently throughout the day, waiting time will be minimal."
In other words, if you used to only need one bus to get to work, it's likely you will need as least one transfer after Oct. 6 to get on the train.
The changes include renumbering of many bus routes to align with geography and give hints on where the bus goes. For example, a bus numbered in the 60s tells you that it goes to Kanata and connects to the O-Train. A route numbered in the 160s goes to Kanata but does not connect to the train. Over 100 buses will connect to the O-Train.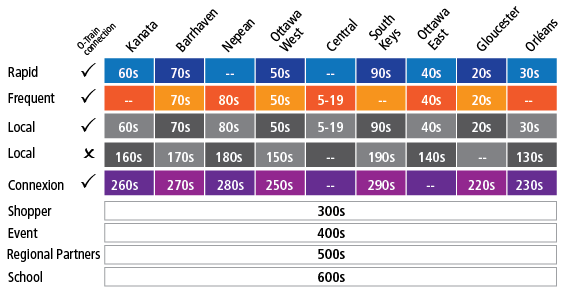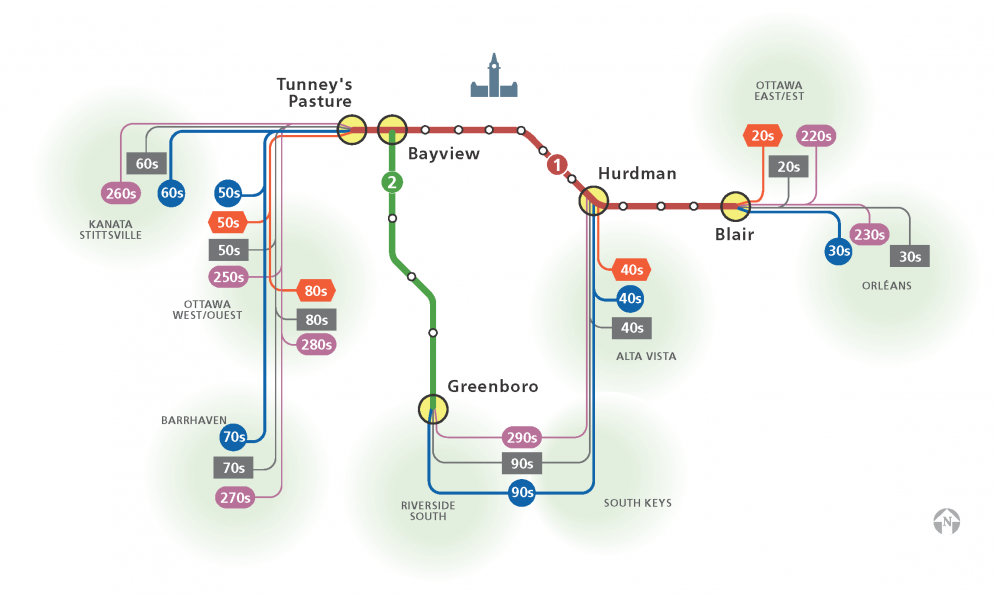 You can see how your commute will change by plugging your trip details into OC Transpo's Rail Travel Planner. It does not offer detailed planning yet, but is intended to give you an idea of what's to come.
You can also read about what bus service will look like in your neighbourhood post-train on the My Neighbourhood explorer. On top of that, OC Transpo has a blow-by-blow breakdown of what changes will happen to each individual route here.