Here's what you need to know about OC Transpo in the new year
OC Transpo fares increased in the new year, along with some route changes and an overhaul to the express bus system.
New fare table
 * 
The adult monthly pass costs $113.75, from $105.75.

 * 
The per-semester U-pass increased to $202.46 from $197.52

 * 
The base cash fare decreased from $3.65 to $3.40.

 * 
Paper tickets are now on par with the cash price, with two tickets equal to $3.40.

 * 
Presto e-purse increased from $3 to $3.35.

 * 
A full 2017 fare table is on OC Transpo's
[
 website
](http://www.octranspo.com/tickets-and-passes/new_fares_starting_new_years_day)
.

If you still use paper passes, those will be discontinued so you'll have to get a Presto card for $6 soon.
Out with the old, in with the new
A new winter schedule began on Christmas day Dec. 25, but was only felt on Jan. 7 when OC Transpo ended its reduced holiday service. Express buses were replaced by " connexion " routes, which don't charge a premium fare. The connexion buses, whose route numbers are all in the 200s, are meant to ferry passengers between the suburbs and downtown LRT stations.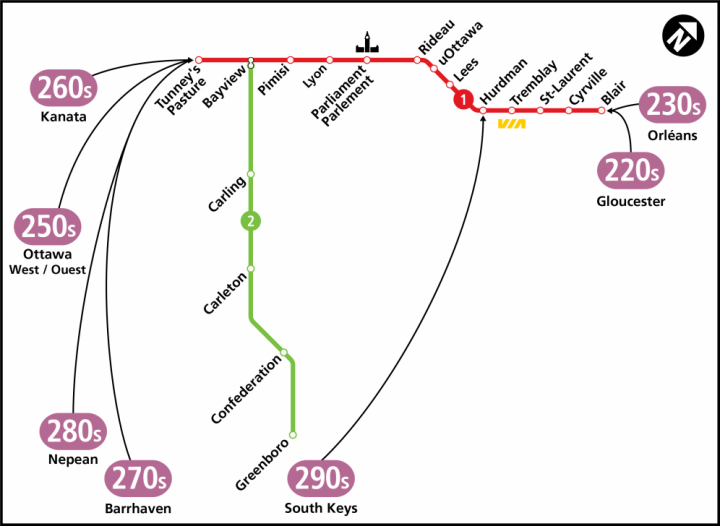 Some stations not served by connexion
If you take west-end express routes, you may need to use different stations on the way home. Most will skip Westboro, Dominion, Lincoln Fields and Pinecrest in the afternoon. You'll have to travel to Bayshore to catch them.
A full list of every route being changed in 2017 is on octranspo.com .
Name changes, too
Express buses are not the only service that were re-categorized:
The "rapid" category includes transitway routes under number 100 such as 96 or 98 and is meant to provide "quick, station-to-station bus service." It's indicated by a blue circle.
[caption id="attachment_58849" align="aligncenter" width="129"]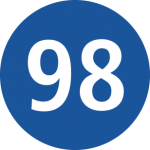 Rapid[/caption]
The "frequent" category is also under number 100 and provides "service every 15 minutes or less along main routes with connections to light-rail." It's indicated by an orange flag.
[caption id="attachment_58850" align="aligncenter" width="179"]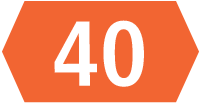 Frequent[/caption]
Local buses didn't change much, but get a new flag design.
[caption id="attachment_58851" align="aligncenter" width="180"]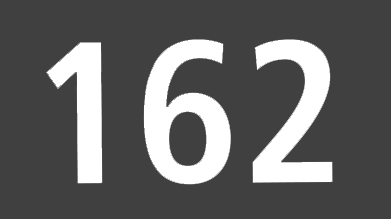 Local[/caption]
New park and ride in Kanata North
A new park and ride lot opened Christmas day in Kanata North at Innovation Station. The lot includes 250 free parking spaces, with plans to add another 480 in the future. Also included is a multi-use pathway connecting to nearby communities, a bike repair station and a public art installation by Lynda Cronin called "Tempus."
[caption id="attachment_58853" align="aligncenter" width="250"]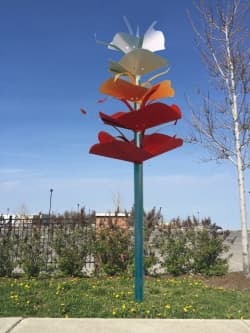 Tempus by Lynda Cronin. (City of Ottawa)[/caption]
For more on changes to your route, check octranspo.com