GUEST POST: A simple idea for helping the homeless
I recently read about an intriguing project to help the homeless. It's taking place in Paris' storied 11
th
arrondissement, just blocks from the hyper-touristy areas and home to the Bataclan theatre and Le Carillon café, both now famous as targets in last November's terror attacks.
I'm impressed that this neighbourhood is finding ways to heal and to help even in the wake of that tragedy. The initiative is designed to provide support for and show solidarity with the homeless in the area. It's a problem that plagues many European cities to a much greater extent than in North America.
It's a simple thing, really. Businesses post stickers that discreetly identify the services they are willing to offer at no charge – a haircut, a hot meal, basic first aid, a chance to charge a cell phone or get postage for a letter. Customers, residents and any kind soul can support the program through their own patronage of these establishments, or by donations. I encourage you to read more about the Le Carillon project.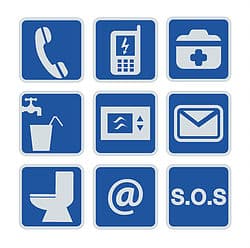 How our own city treats the homeless was in the news earlier this week, when it was first announced that a new Rideau Street plaza called Ogilvy Square would not include benches to discourage loitering; Mayor Watson promptly intervened to ensure that benches would, in fact, be installed.
All this got me thinking….how far are we actually willing to go to help those close to home and in need? If you own a business, would you post the stickers? As a customer, would you seek out and actively support participating businesses? Tweet at me and let me know your thoughts.