Funnel clouds may form Thursday: Environment Canada
_ (Via Environment Canada) _ Conditions will be favourable for the development of funnel clouds today.
Scattered thunderstorms across Southern Ontario will continue into this evening.
Some of the thunderstorms will bring dime sized hail, wind gusts to 70 km/h and frequent lightning.
[caption id="attachment_78661" align="alignright" width="299"]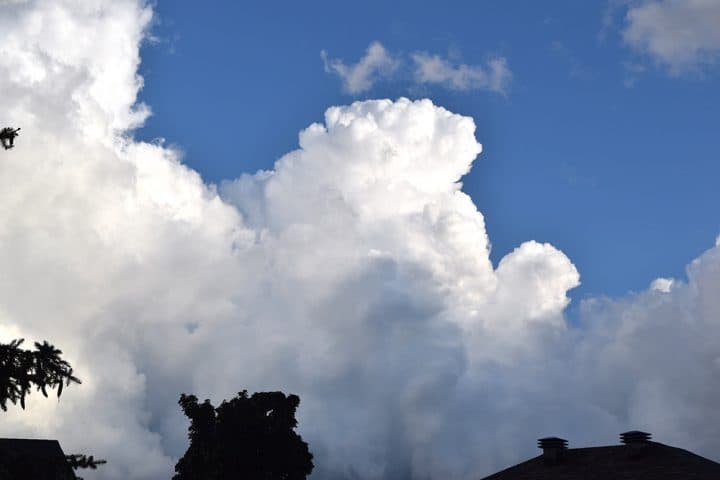 Storm clouds seen on Thursday. (Devyn Barrie/OttawaStart.com)[/caption]
Funnel clouds may also make a brief appearance this afternoon in this unseasonably cool and unstable air mass.
Thunderstorms are expected to dissipate later this evening.
These types of funnel clouds are generated by weak rotation under rapidly growing clouds or weak thunderstorms. This weak rotation is normally not a danger near the ground. However, there is a chance that this rotation could intensify and become a weak landspout tornado.
Treat any funnel cloud sighting seriously. Should a funnel cloud develop nearby, prepare to take shelter. These funnel clouds usually appear with little or no warning.
Please continue to monitor alerts and forecasts issued by Environment Canada. To report severe weather, send an email to ec.cpio-tempetes-ospc-storms.ec@canada.ca or tweet reports using #ONStorm. _ (Get more advisories at our weather page ) _