Freshii opening in Kanata
_ (Via Freshii) _ Freshii, one of the fastest growing health and wellness brands is celebrating their Grand Opening in Kanata on October 24th.
Franchise partners Stewart Cattroll and Henry Chen opened their first location in Kanata North last month. The new store is located at ** 1106 Klondike Road, Unit B, Kanata, Ontario . Freshii is open 7:30 AM to 10:00 PM seven days a week. **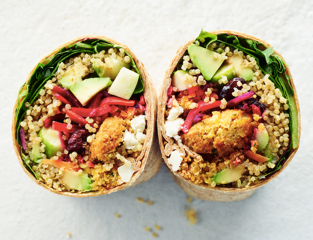 Both Stewart and Henry are from Kanata and excited to open their first location so close to home.  Before Freshii, Stewart was a lawyer, working primarily with independent telecommunications companies while Henry was the director of marketing for a major Canadian NGO in the organics sector. After trying Freshii for the first time, both Stewart and Henry were hooked. Not only on the quality of the food but on Freshii's core values.
Freshii offers a menu of healthy options with high-quality ingredients to its customers around the world, always maintaining its manifesto to provide nutritious meal choices that energize people on the go. With its diverse and completely customizable menu of breakfast, soups, salads, wraps, bowls, burritos, frozen yogurt, juices and smoothies, Freshii caters to every dietary and taste preference. Freshii is on a global mission to help individuals live longer and healthier lives by making fresh food convenient and affordable to all.
Stewart and Henry invite you to come in and check out their location on October 24th. Steward and Henry will be offering a ** "Buy One, Get One" Free Offer on all entrees ** to get introduce the brand and energize Kanata.