For some reason Ottawa's St. Patrick's Parade is on Saturday, March 10
[caption id="attachment_3723" align="aligncenter" width="1024"]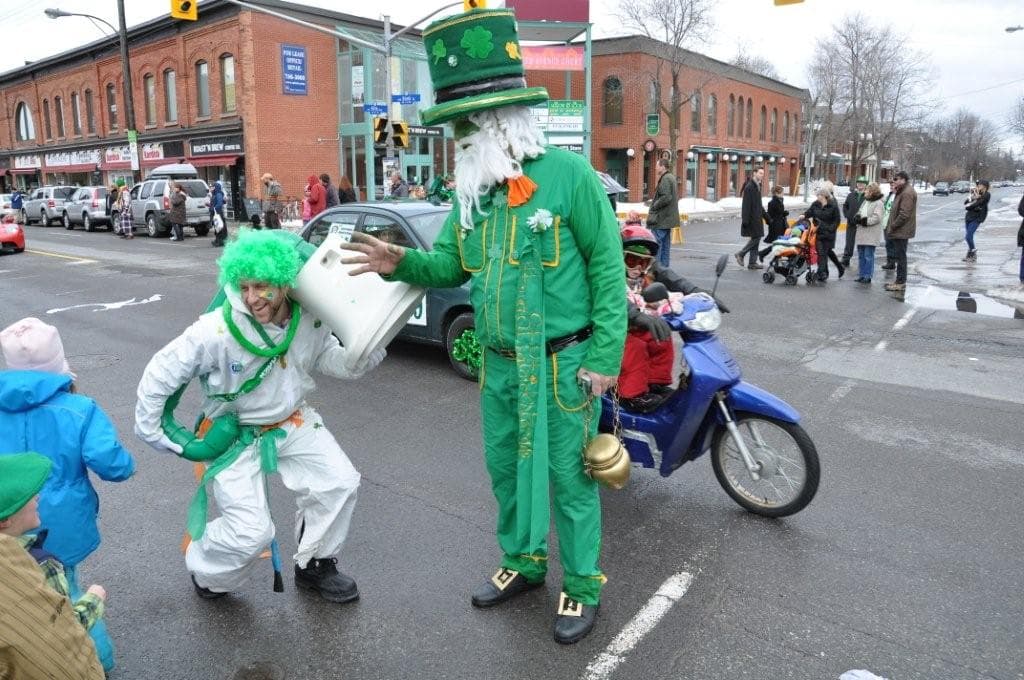 St. Patrick's Day 2011 / Photo by Alistair Steele.me reason[/caption]
When it comes to St. Patrick's Day, Ottawa is really ahead of the game this year. The 36th Annual St. Patrick's Parade takes place a week early on Saturday, March 10. The parade will start at City Hall on Laurier Avenue at ** 11:00am ** , travel west on Laurier Avenue, turn left on Bank Street and end at Marché Way (Lansdowne Park).The Ottawa Food Bank will be picking up non-perishable food items and cash donations along the route.
The City of Ottawa wants you to know about road closures and traffic delays along the parade route:
 * 
Due to the St. Patrick's Day Parade and 2 mile Run/Walk, the City is advising motorists to expect delays on Saturday, March 10 starting at 10 a.m. and lasting until about 1 p.m.

 * 
The parking entrance to City Hall on Elgin Street will be open as usual; however, the Laurier Avenue entrance will be closed between 7:30 a.m. and 12:30 p.m.

The following roads will be closed:
 * 
Westbound lanes on Laurier Avenue between Nicholas Street and Elgin Street (7:30 a.m. to 12:30 p.m.)

 * 
Laurier Avenue from City Hall to Bank Street (8 a.m. to 12:30 p.m.)

 * 
Bank Street from Laurier Avenue to Marché Way (Lansdowne Park) – (10 a.m. to 12:30 p.m.)

OC Transpo routes 5, 6, 7, 11 and 14 will be detoured starting at 10 a.m. until roads reopen. Customers can catch the affected routes along adjacent corridors at temporary bus stops. Please visit octranspo.com for more information and to plan your transit trip.
Roads will reopen and bus routes will go back to normal as the parade passes.
Businesses at Lansdowne will remain open throughout the parade and motorists can access the site either from Queen Elizabeth Driveway or, if approaching from the south along Bank Street, at Exhibition Way.