Fireworks go ahead, but music cancelled, at Parliament Hill New Year's Eve party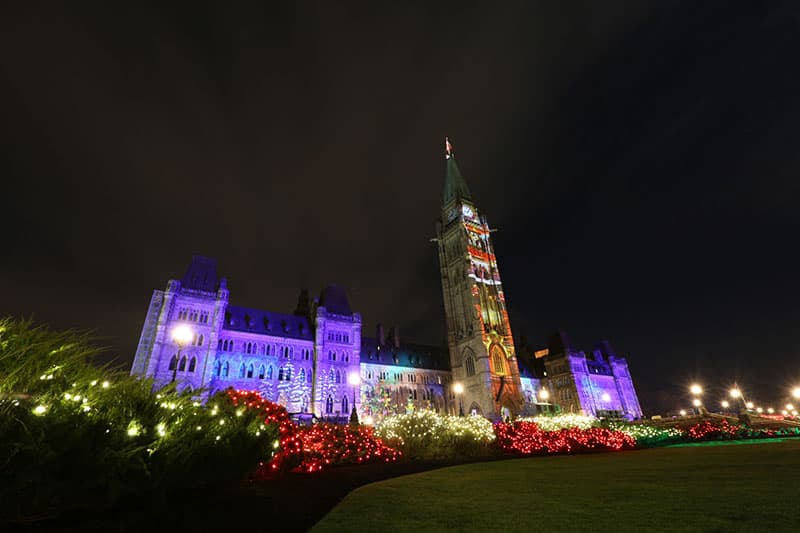 The New Year's Eve 2017 party on Parliament Hill will be missing the music after the Department of Canadian Heritage cancelled planned performances due to extreme cold.
But the celebrations will still have a fireworks show at midnight to ring in 2018, as well as viewings of the sound and light show Christmas Lights Across Canada.
Public skating will also continue on the Parliament Hill rink with extended hours through midnight on Dec. 31-Jan. 1. Reserved ice time for the Bell Capital Cup is now available to the public as the tournament moved to an indoor arena due to the cold.
"We invite all Canadians and visitors to consider the extreme weather conditions and to dress warmly and prepare accordingly to prevent frostbite and other injuries," said an emailed statement from Natalie Huneault, a Canadian Heritage spokesperson.
When asked, Huneault did not say if fireworks would also continue as previously planned at 9:15 p.m. or 10:15 p.m.
Canadian Heritage caused an uproar Friday morning after the word "cancelled" appeared on the event listing for the New Year's Eve party and was promptly removed, without any confirmation from the government on whether it was cancelled or not.
Temperatures have bottomed out so far this week at -26 Celsius. Environment Canada's latest forecast for New Year's Eve pegged conditions at minus 24 and clear.