FEATURED: Science by Night at the Canadian Museum of Nature (May 18)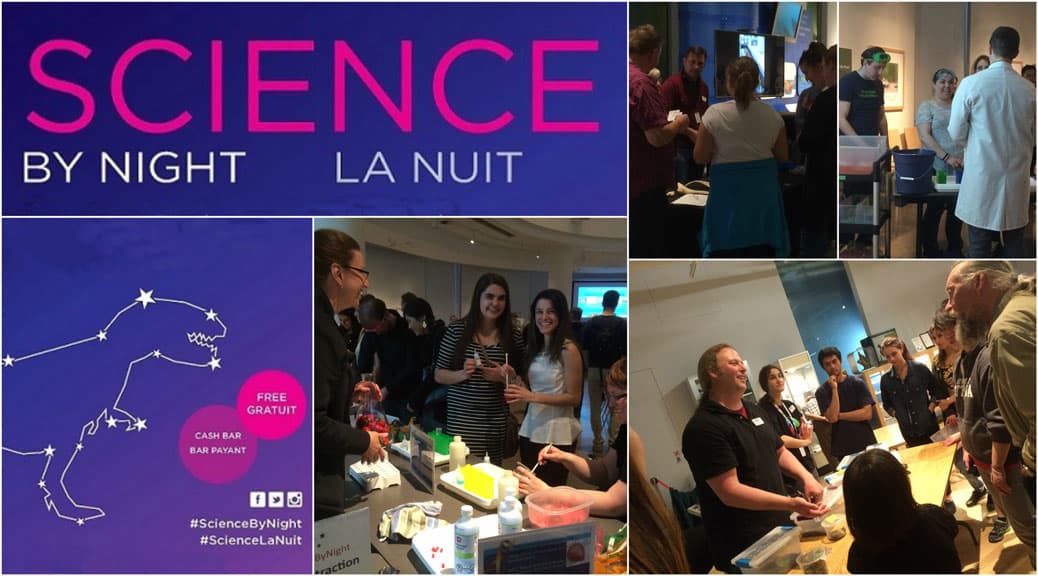 Grab your friends and unleash your inner geek at this annual, highly popular event. And it's FREE! ** Thursday, May 18 • 5:00pm-9:00pm ** ** Canadian Museum of Nature • 240 McLeod Street ** Get into some cool hands-on science:
 * 
Evolve or Go Extinct giant floor game

 * 
Virtual Reality diatoms

 * 
meteorites up close

 * 
fake vs. real minerals

 * 
whale tales

 * 
surviving the apocalypse with botany

 * 
owl pellet dissection

 * 
dioramas: behind-the-scenes

 * 
animal bone mysteries: marine or terrestrial?

 * 
lichen "pong"

 * 
meet our scientists and experts

 * 
backyard beekeeping with GeesBees

 * 
Cheeky BioArt (get a photo of your own DNA!)

 * 
live music, special displays and more!

Cash bar. Snacks available for purchase. ** A Science Odyssey event! **