FEATURED: Ottawa's premiere photography summer camp for kids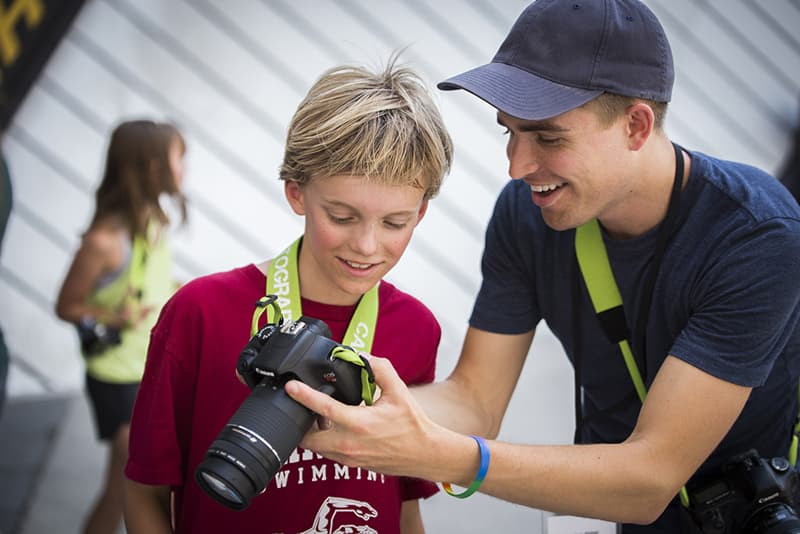 Learning Photography is a great exercise tool for your brain because your left-brain functions help with processing technical aspects such as, adjusting your shutter speed and reading light meters, and your right-brain functions help with your creativity, and imagination. ** GTA Photography ** is one of Ottawa's premiere photography summer camp for Kids (8-12) & Teens (13-17) and they're here to help them exercise their brain! Their camps will be located in the Department of Visual Arts Building (100 Rue Laurier) on University of Ottawa campus and campers will have access to their studios, classrooms & computer labs!
Their programs offer in-class learning from professional photographers, interactive activities and a high instructor to camper ratio; 1:6 for Kids Programs and 1:8 for Teen Programs. To make sure their campers get to practice their skills, daily field trips are organized with their instructors so campers can practice what they've learned in a real life setting and have a great time exploring the city!
On top of their programming, they have high quality instructors! You may of even seen them on CBC Kids' TV Show, _ "Snapshots", _ a photography-themed reality series which debuted in Fall 2016 and still on-air. For more information about their camps, visit them online and request a brochure at: [ https://gtaphotographyclas
ses.com/ ](https://gtaphotographyclasses.com/) ** Register before
 Friday, June 30, 2017

to receive a $100.00 discount on their camps! ** _ GTA Photography Classes is Accredited by the Ontario Camp Association. _