FEATURED: Mostly Danish Furniture is having an Inventory Blowout sale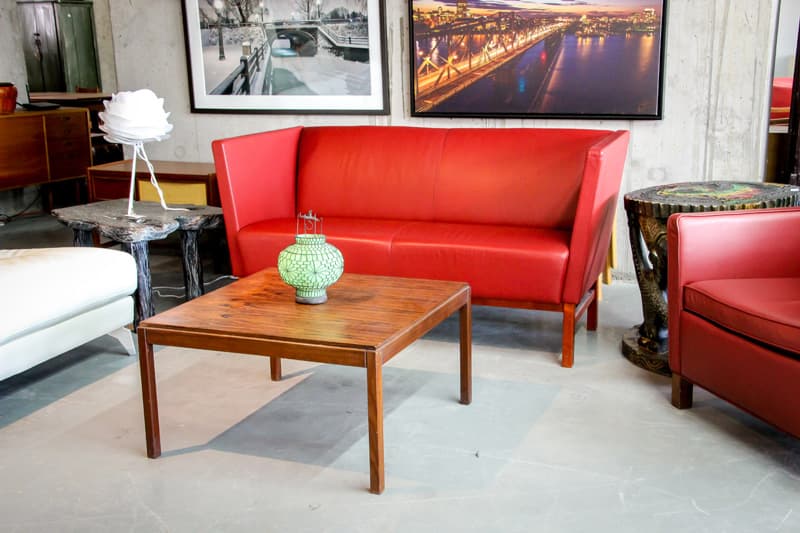 From September 10-15, ** Mostly Danish ** will be hosting a massive sale at its furniture warehouse on 2437 Kaladar Ave in Ottawa's South End, as well as at its boutique storefront at 1000 Wellington West in the Hintonburg arts district. All inventory will be priced at 30%-40% off.
At the Kaladar warehouse and showroom, you'll find a big tent outside showcasing some of the finest furniture pieces available at Mostly Danish: from sofas, loveseats and loungers, to sideboards, credenzas and dining sets. Walk into the showroom to browse more seating options as well as accent pieces. Beyond that is the vast Mostly Danish warehouse, where you'll find a treasure trove of mid-century modern furniture.
Be sure to enter the big prize giveaway! Simply drop a business card in the box or fill out a ballot with your contact info. You can win one of three $500 gift cards. No purchase is necessary, and winners will be announced at 4PM Sunday the 10
th
, notified by email, and announced on social media.
Mostly Danish, the preeminent Danish furniture store in North America, offers a wide selection of Danish & oriental pieces, each one with its own unique story. Owner and founder Zvi Gross handpicks designs primarily from Scandinavia, from sources recognized around the world for their simplicity and elegance. Selections are mid-century modern , an architectural and design form that encompasses mid-20
th
century developments in modern design, architecture and urban development. Zvi Gross founded Mostly Danish to provide a unique furniture experience for its clientele. Zvi brings his love for woodworking and design to furniture, where he sources the pieces and oversees the process of refurbishing, reupholstering and refinishing. The result is furniture that is unmatched for its artistic design, investment value, comfort and quality. Many of the designs at Mostly Danish are highly affordable, and all offer tremendous value.
You can make even more out of this value by taking advantage of the Inventory Blowout sale on September 10, when prices will be slashed by 30%-40%. Furniture at both locations will be on sale, including:
 * 
Sofas and loveseats

 * 
Dining tables and dining chairs

 * 
Sideboards

 * 
Credenzas

 * 
Armchairs and loungers

 * 
Coffee tables and other tables

 * 
Other chairs and seating

 * 
Accessories, lighting and more

Many of these items were created by the greatest Danish designers of their time, from Hans J. Wegner and Arne Jacobsen to Finn Juhl and Niels M _ ø _ ller. The pieces are in pristine condition, and have been cared for with a level of workmanship and attention to detail that brings out their finest qualities. It's the Mostly Danish way.
The Inventory Blowout on Sunday, September 10
th
is going to be the event of the summer if you are a furniture lover. If you're in the market for furniture, be it just one piece or furnishing an entire room or home, you won't want to miss this one. Just browsing? You're always welcome at Mostly Danish. And on September 10
th
, you can peruse massive values in furniture savings, and win a $500 gift card to boot!
For more information about ** Mostly Danish ** and the Inventory Blowout sale, visit mostlydanish.com