FEATURED: Meet Ottawa's Best Schools at the Ottawa Private School Expo (Oct 1)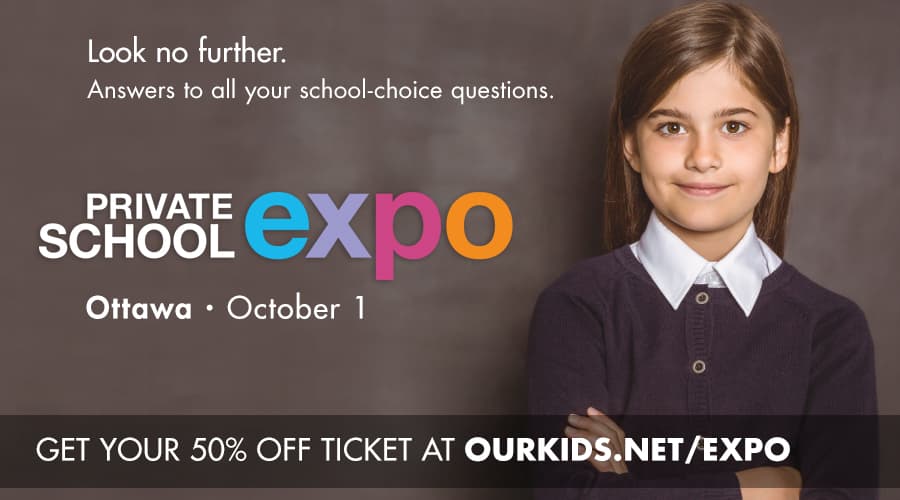 This ** SUNDAY, October 1st ** you're invited to the Our Kids Private School Expo at Ottawa's ** Shaw Centre ** . This is your chance to meet with 20 schools in just one afternoon, and learn from education experts about new curriculum and the best way to find a school that your child will succeed at. It's a unique opportunity, one that happens just one per year. We think you won't want to miss it. Please ** RSVP today ** for 50% off family admission.
Whether you're 99% sure of your school choice, or just starting out, parents and students agree attending the Private School Expo was well worth the visit and provided the information and insight they needed to make the right decision.
"The speakers are so knowledgeable. Meeting with all the schools in one day… it saved us so much time. So glad we came." - Charlotte D., mother of 2
During the Expo, you're invited to attend the following expert sessions:
 * 
1:00pm Overview of Ottawa's best schools

 * 
2:00pm Choosing & applying to schools

 * 
3:00pm Tuition, financial aid and tax breaks

Not all schools meet the needs of every learner. And not all challenge students to be innovative and creative global citizens. Your child's school has a profound impact on his or her success. The Expo opens at 12:00 noon and you'll want to leave at time to sit in on the sessions and speak with all the exhibiting schools. It's this Sunday. click here for details and to RSVP.