FEATURED: Iva and Riit musical performance (July 21)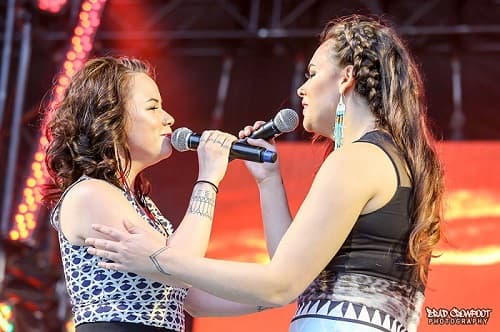 Don't miss this special show by ** Iva ** (Kathleen Ivaluarjuk Merritt) whose music is a melodic mix of Inuit throat-singing, poetry-infused and Celtic-influenced folk music at the ** Canadian Museum of Nature ** on ** Friday, July 22. ** Iva's début album _ Ivaluarjuk: Ice, Lines & Sealskin _ (2015) celebrates life and identity; bridging sounds from both her Inuit and Irish roots.
Joining Iva for this show is Inuk artist ** Riit ** (Rita Claire Mike-Murphy) whose first EP was just released this year.
Tickets for this show allow free entry to the new Canada Goose Arctic Gallery as of 7:00 PM. Take this opportunity to visit the Museum's newest permanent gallery! ** Cost: **
 * 
$15 (plus tax)

 * 
$10 for
[
 members
](http://nature.ca/en/about-us/support-museum/membership)
(plus tax).

Buy tickets online at: https://canadian-museum-of-nature.myshopify.com/products/kathleen-merrit
Cash bar.
Address: Museum of Nature, 240 McLeod St., Ottawa