FEATURED: Coronation St. Peter Barlow: Prodigal Son Tour - April 30
[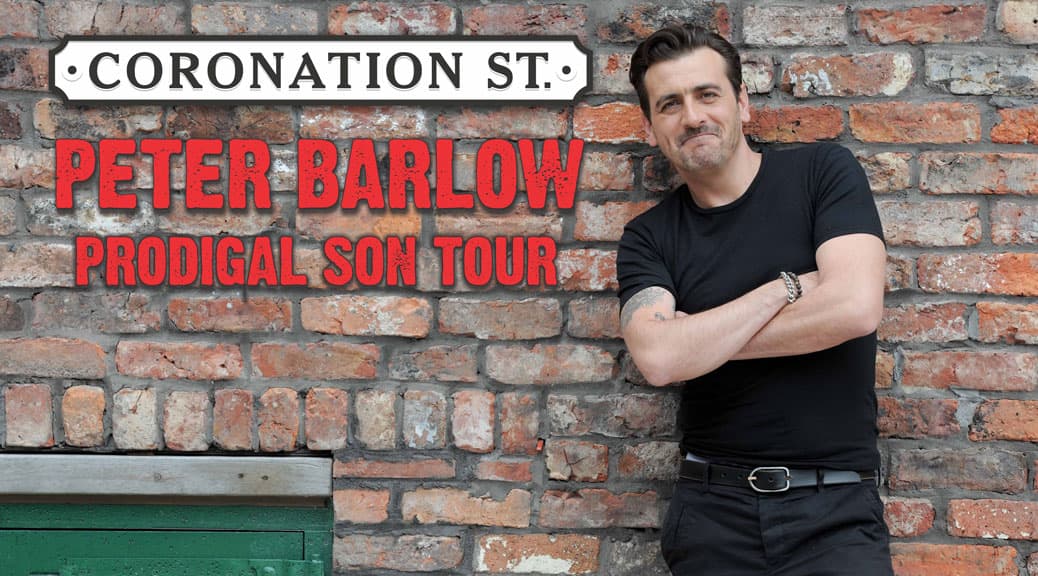 ](http://bit.ly/2japSaR) Sunday April 30th, 2:00pm matinee Shenkman Arts Centre 245 Centrum Boulevard, Ottawa ** _ If you like Coronation Street you will love this show! _ ** Played by award-winning actor Chris Gascoyne since 2000, Peter is the lovable bad boy on Britain's longest-running TV drama, Coronation Street.
Peter is famous for his slick ways with the ladies and ability to get away with just about everything. There's always somebody willing to forgive the Casanova of the cobbles with his lying, cheating, hard-living ways and the tattooed former sailor from Portsmouth remains a fan favourite.
This insightful, entertaining and fast-paced hosted onstage interview is a rare opportunity for Coronation Street fans to get the scoop on Peter Barlow past, present and future. Chris will open up about his fellow Corrie stars and share behind-the-scenes tales in this all-access pass to the real stories of Coronation Street from someone who lives them.
No true Coronation Street fan will want to miss this show!
For Ottawa tickets by phone ** Box Office (Call Centre) ** Tickets phone: 613-580-2700 Toll-free: 1-866-752-5231 More info & online ticket sales… _ Produced by Stroll Promotions Ltd. More tour info & shows on www.strollpro.ca _