One of the last 95 runs at Mackenzie King Station, Oct. 5 2019.
With bus network changes coming Sunday, several buses will be no more. Route 95, the backbone of OC Transpo's bus rapid transit system, will be one of them. Along with several other feeder routes, the line as it exists today will be split in two, with downtown service replaced by O-Train Line 1.
With that, many people are looking back fondly (well, mostly) on their experiences with the bus line. A good representation of the sentiment via Coun. Jeff Leiper, who plans to take the very last 95 run when it begins at Place d'Orleans at 3:12 a.m. on Sunday morning: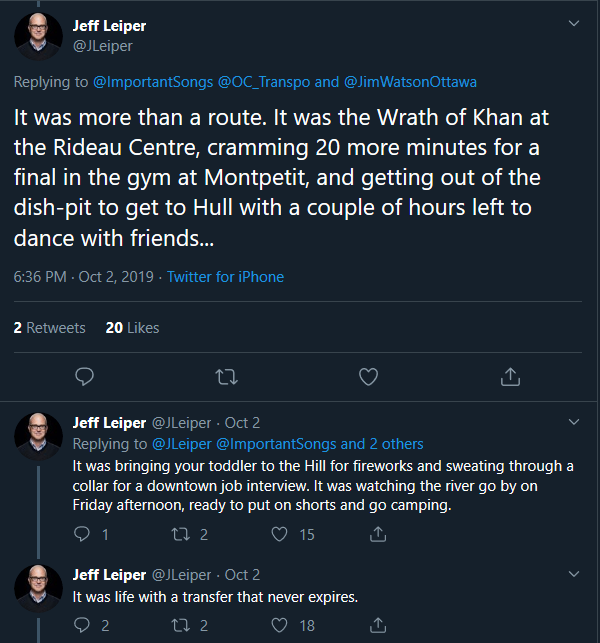 Just as the 95 served to connect people to downtown back decades ago, it carried on that task right up to today. As with almost anyone who took transit, I have some fond memories of my own with the 95.
I think what I'll miss the most won't be any particular bus line. For me, my nostalgia lies mostly with Mackenzie King Station. Mackenzie King was what "going downtown" was for me as a kid growing up in Stittsville, taking the bus for the first few times.
"Mack King" will now be a shadow of its former self. The new signs are up — it won't be so busy any more on the bridge.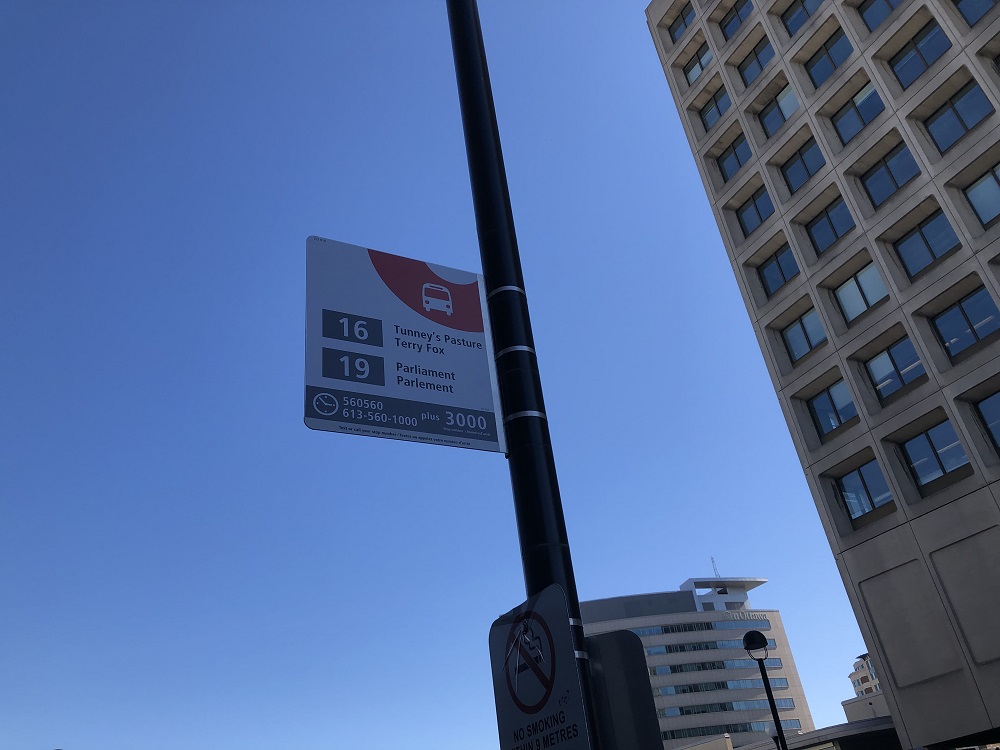 The 95 will be split into route 75 west of downtown and merge with the 91 to become route 39 east of downtown. For more on what changes are coming, check out this post from OC Transpo.