Fake Friday: Canal Skater Survives Cold By Slicing Open, Crawling Inside IceHog Mascot
[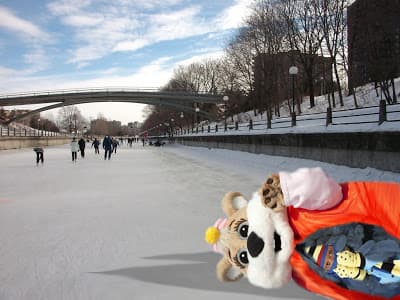 ](http://ottawastart.com/wp-content/uploads/2013/02/icehog.jpg)
_ Ottawa _ - A near-frozen skater on the Rideau Canal survived the icy temperatures by slicing open a nearby IceHog mascot with a skate blade and crawling inside it's warm innards this morning. With temperatures in Ottawa around the -31degree range with windchill, some ill-prepared skaters on the newly opened Rideau Canal ice surface suffered frostbite and in this case, near death.
Read the full report from the-o-dot…
**
** ** See also: ** Ottawa Winterlude Guide
If you liked this post, you should ** subscribe to etcetera , ** our free email newsletter. Featuring cool Ottawa events, interesting local news and contests and giveaways. Thanks!