One dead after pileup, chemical spill on Highway 401 in Leeds
_ (Via OPP) _
(LEEDS, ON.) -   Members of the Ontario Provincial Police are continuing to investigate  multi vehicle collisions on Highway 401.
On the 14th of March 2017 at about 2:00 P.M. members of the Ontario Provincial Police responded to a multi vehicle collision on Highway 401 westbound, in Leeds and the Thousands Township.
Investigation revealed there were two separate collisions. The primary collision occurred just east of Highway 137 and involved five tractor trailers and one car.
The driver of one of the tractor trailers has since succumbed to his injuries.
The secondary collision was also westbound, about one kilometer west of the first and involved seven tractor trailers and three vehicles. There were multiple chain reactions after the fact behind those two collisions. In the same vicinity on eastbound Highway 401 three other tractor trailers were reported to have collisions.
One of the involved transports was leaking a toxic substance, as a precaution the immediate area on the highway was evacuated. Seven fireman, three police officers and 17 civilians were treated as precautionary to exposure to the substance.
Both east and westbound 401 will be closed to allow for the investigation. Detours have been set up
The investigation continues.
[caption id="attachment_63715" align="aligncenter" width="1200"]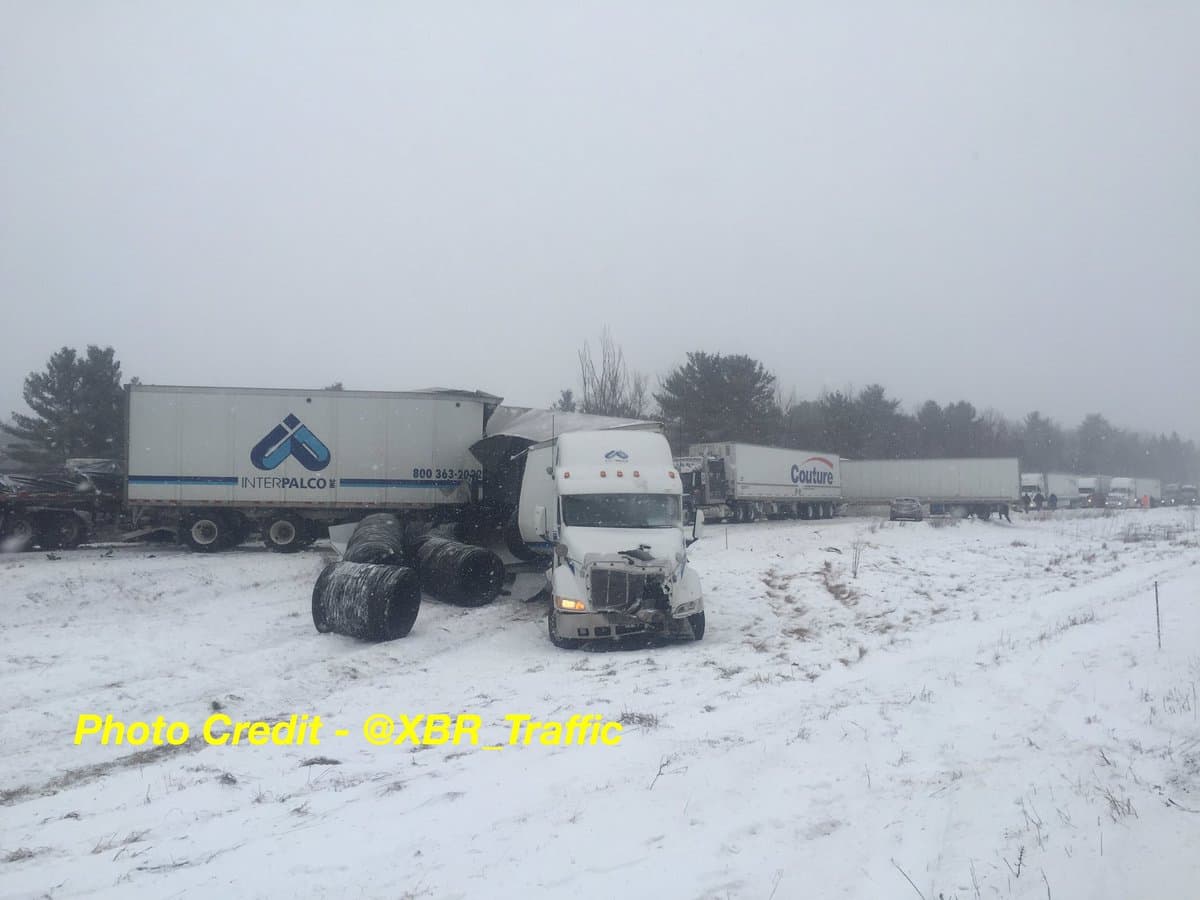 Photo via @xbr_brockville[/caption]
[caption id="attachment_63716" align="aligncenter" width="1200"]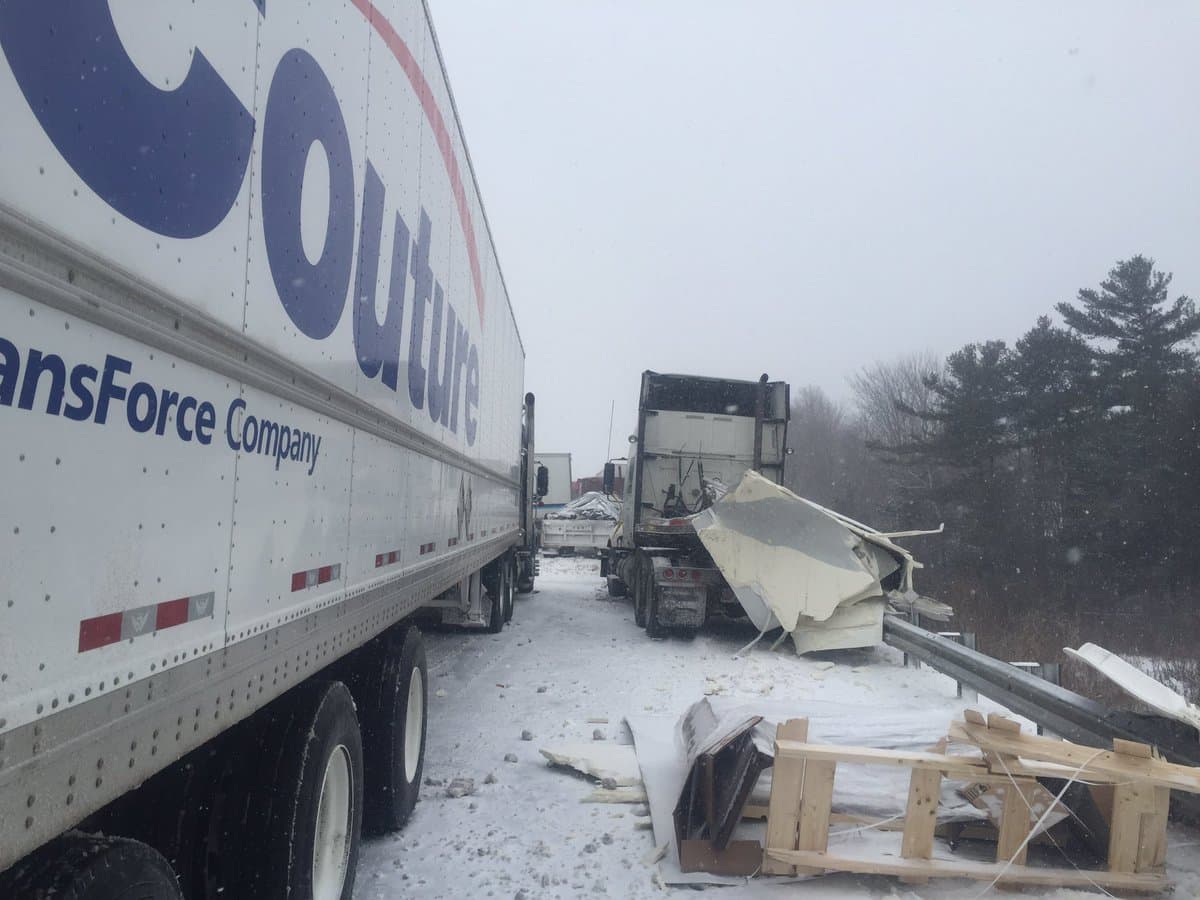 Photo via @xbr_brockville[/caption]