EDITORIAL: Melnyk's musings missed the mark
[caption id="attachment_84838" align="aligncenter" width="599"]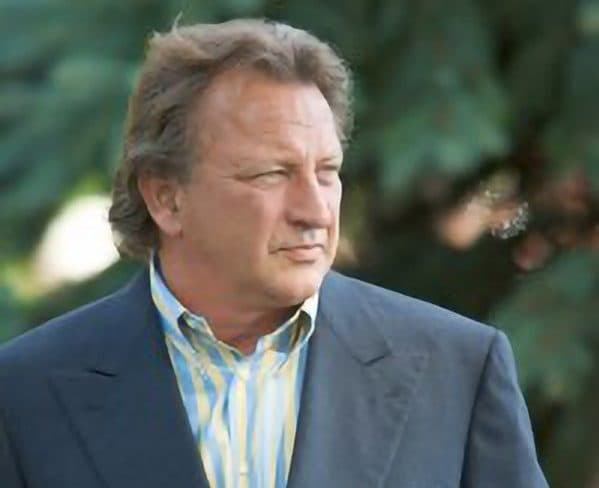 Melnyk. (Wikimedia)[/caption]
Sens owner Eugene Melnyk's poorly-timed comments on the financial shape of the team set off a firestorm on Friday and reinforced the obvious: The fans are not the problem, it's him.
Speaking to the media ahead of the Sens alumni game, he complained about low ticket sales for the team and basically threatened to move it if attendance further declined. Not only did he ruin a lot of fans' weekends on the special occasions of the alumni and NHL 100 Classic games, but also further soured relations between the team and the community.
To call him tone-deaf would be an understatement.
Melnyk has a legitimate concern. It's no secret the Senators have struggled to fill the Canadian Tire Centre. Their average home game attendance this season is 15,281 out of a CTC capacity of 17,373. That's down from last year's attendance average of 16,744, according to the _ Ottawa Sun _ .
But threatening a relocation or blaming the fanbase isn't going to solve this problem. Professional sports can't exist without fans, and antagonizing them isn't the way to get them to buy tickets.
Nobody can say Ottawa hasn't been incredibly supportive of the Senators. It would seem that it's the ownership that's letting Ottawa down, not the other way around.
The jury is still out on exactly why tickets aren't selling out, but here are some reasons that aren't the fan's fault (in no particular order, just to name a few):
 * 
Inconsistent team performance;

 * 
The drive out to
[
 Stittsville;
](https://twitter.com/DevynBarrieNews/status/942490158313627648)

 * 
Poor arena experience;

 * 
The parking lot;

 * 
Ticket prices;

 * 
Food and beer prices;

 * 
An owner who lives in Barbados;

 * 
The rift with Alfie a few years ago;

 * 
They ditched Cyril Leeder;

 * 
The Kyle Turris trade;

 * 
They fired anthem singer Lyndon Slewidge;

 * 
Hockey over-saturation;

 * 
Competition from other entertainment, including the Redblacks;

 * 
Companies can't purchase tickets to gift to civil servants;

 * 
The federal government Phoenix woes.

The Sens have an uphill climb towards better ticket sales, but a little fan diplomacy could go a long way.
As the old proverb goes: You can catch more flies with honey than with vinegar.
– _ Devyn Barrie _