EDITORIAL: To rename or not to rename -- Finding a middle ground
[caption id="attachment_77404" align="aligncenter" width="384"]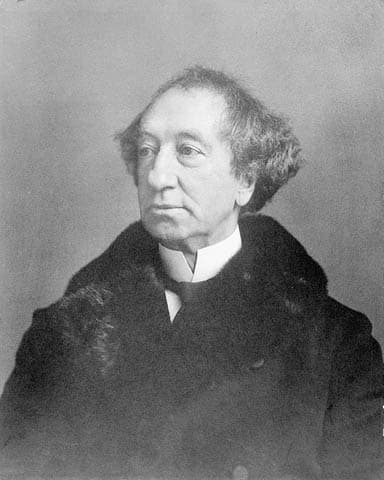 Sir John A. Macdonald, Canada's first prime minister. An Ontario teachers' union wants schools named after him to be renamed in acknowledgement of his historical mistreatment toward Indigenous peoples. (Library Archives Canada)[/caption]
One side is engaged in Orwellian scrubbing of the historical record, while the others are plainly ignoring the ugly truth.
That is a condensed account of the discourse underway in both the U.S. and now Canada on what to do about honours bestowed on historical figures, whether in the form of statues or building names, when that figure turns out to not be so saintly.
While Canada does not have an abundance of statues to Confederate generals to sort out, we do have many buildings named after people who may or may not have had a hand in cultural genocide of Indigenous peoples.
Such as Sir Hector Langevin, who in June lost his plaque on the PMO building in the Parliamentary Precinct because he is said to have helped design the residential school system.
And now the Elementary Teachers' Federation of Ontario wants schools bearing the name of John A. Macdonald, Canada's first prime minister, to be renamed because of his own misdeeds.
This debate isn't going anywhere and we need a better way to resolve it.
Canada is moving towards reconciliation with Indigenous peoples and this is an important step where we as a society have to acknowledge past wrongdoing – including naming the guilty.
It may have started with Langevin block but is likely to evolve. Soon we could be debating the future of Ottawa's Laurier Avenue (Sir Wilfred Laurier raised the Chinese head tax to discourage immigration.)
Some see commemorations to these figures as part of the historical record, while others see them as cruel reminders of the past. Both views are objectively correct.
So where does this leave us?
The only solution may well be a compromise that leaves both sides unhappy.
For every situation where some people want a plaque removed, a building renamed or a statue downed, it should be put to a vote by whatever local administration applies.
The solution must be democratic, not bureaucratic, as in the case of Langevin Block. As federal government memos reported on by _ CBC News _ suggest, the situation wasn't so cut-and-dried with Langevin.
Rename a Sir John A. Macdonald school? Voting time for the school board trustees.
Something at the city level? Over to you, committees and council.
And so on. Constituents can have their say at meetings and, in the end, a decision will get made that we'll have to live with.
Sure, leaving it to our elected representatives isn't a perfect solution and it might get messy at times.
But it's better than yelling over each other.
And it's better than the inevitable – sooner or later, someone will take matters into their own hands and chip off those plaques, etc. themselves.
But it's a solution and it's called democracy. – _ Devyn Barrie, managing editor. _