Easy to get carried away in the action and realism of La Machine
You don't have to believe in myths to have a good time watching La Machine in the streets of Ottawa for the next three days.
Of course, dragons don't really exist. But Long Ma, the horse-dragon character in the production, does a spectacular job bringing the myth to life thanks to its detailed bodywork, lifelike movements and convincing sound effects.
Smoke pouring out of Long Ma's nose indicated he was awoken Friday morning outside city hall after Mayor Jim Watson and Arlene Closter, an elder from Pikwàkanagàn First Nation, tickled the beast with a ceremonial Indigenous feather fan shortly after 10 a.m.
But Kumo, the massive spider character, had stolen his wings. After lending his fire-breathing abilities to ignite the Ottawa 2017 cauldron, Long Ma proceeded to explore the city in search of them.
The full storyline via Ottawa 2017:
The giant spider, Kumo, takes refuge in Ottawa, the mother-city of all spiders. Buried deep beneath the waves, the temple remains concealed. But the recent work undertaken by the city to build Ottawa's new transit line has disturbed Kumo, and she is forced to emerge from the ground. Her power depleted, the spider becomes vulnerable and loses control of the temple, which reappears in the city. Alerted by this apparition, Long Ma sets out on the route taken by Champlain several centuries earlier, with the intention of recovering his temple of travel, a shrine that he alone has the power to properly restore
Full schedule for La Machine. _ Photos by Devyn Barrie/OttawaStart.com _ [caption id="attachment_74261" align="aligncenter" width="1000"]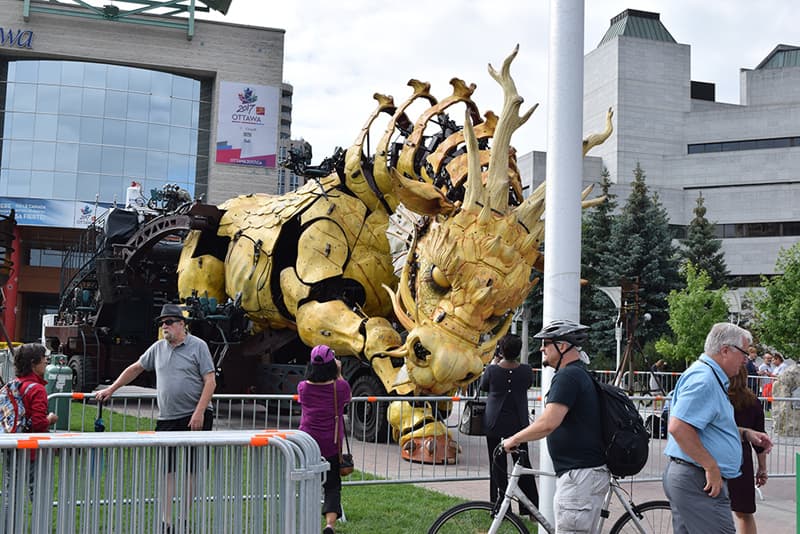 Long Ma rests outside city hall on Thursday. (Devyn Barrie/OttawaStart.com)[/caption]
[caption id="attachment_74425" align="aligncenter" width="1000"]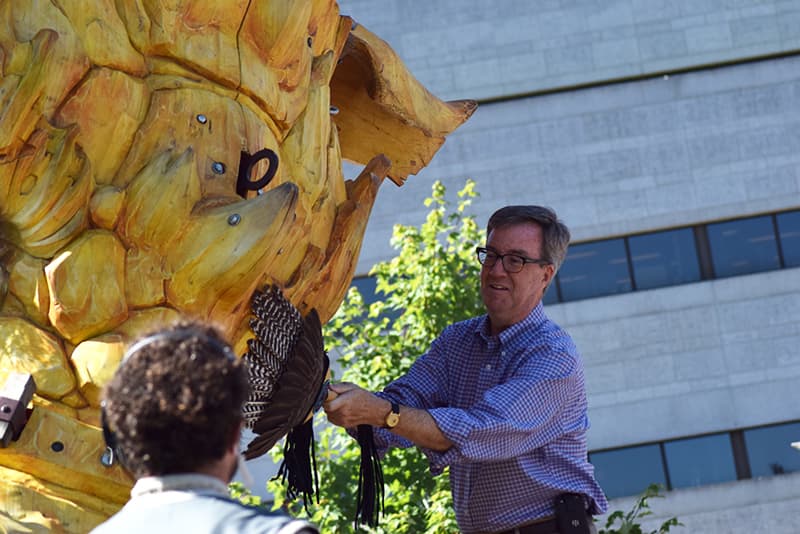 Mayor Jim Watson wakes up Long Ma.[/caption]
[caption id="attachment_74426" align="aligncenter" width="1000"]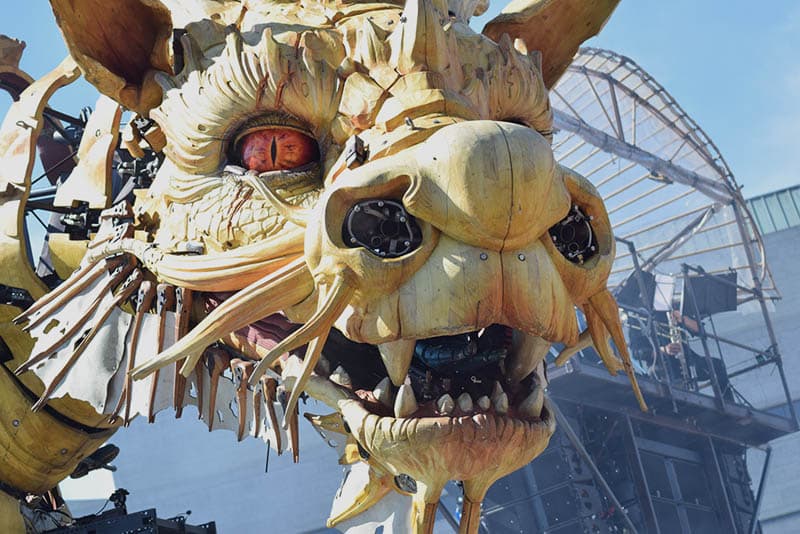 Long Ma's facial features, including eyes, mouth and ears, were painted by François Delaroziere, the art director of La Machine. Long Ma's "emotions" are controlled by two operators.[/caption]
[caption id="attachment_74423" align="aligncenter" width="1000"]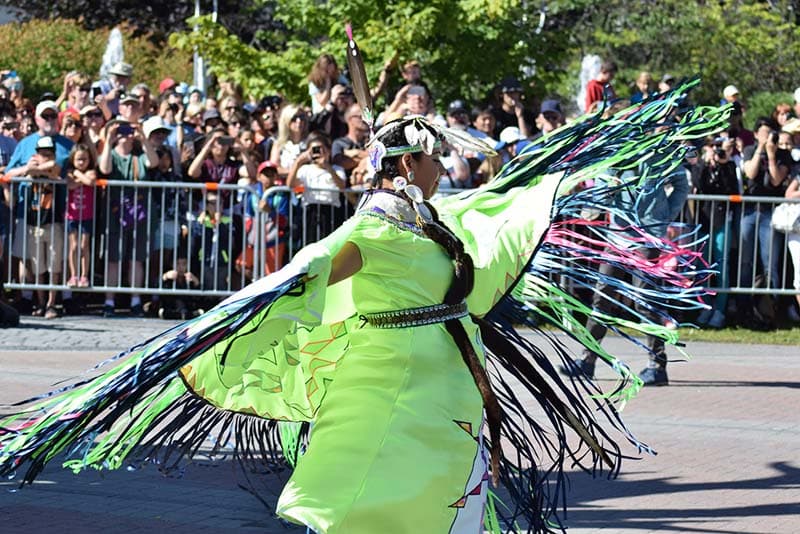 The awakening ceremony included dances and music from the Pikwakanagan First Nation.[/caption]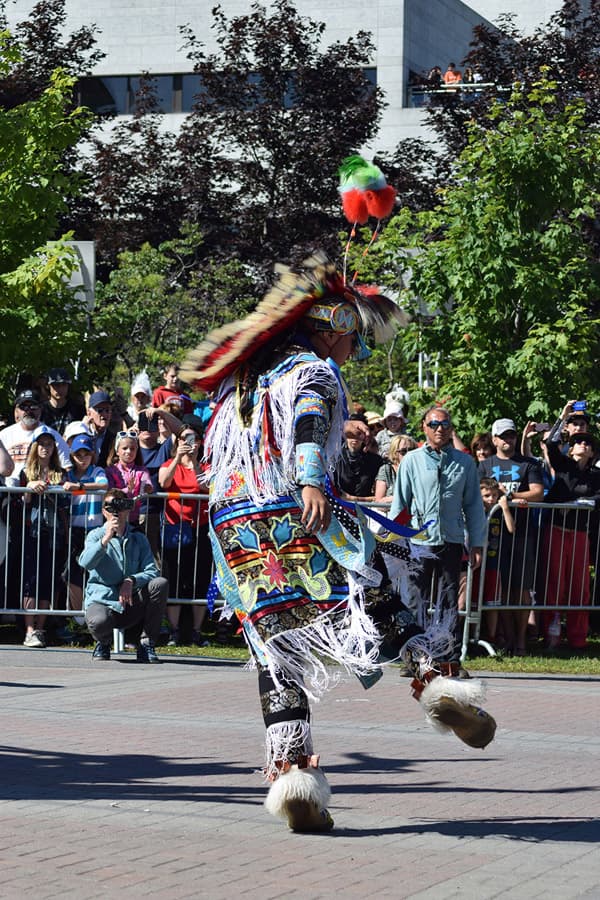 [caption id="attachment_74445" align="aligncenter" width="1000"]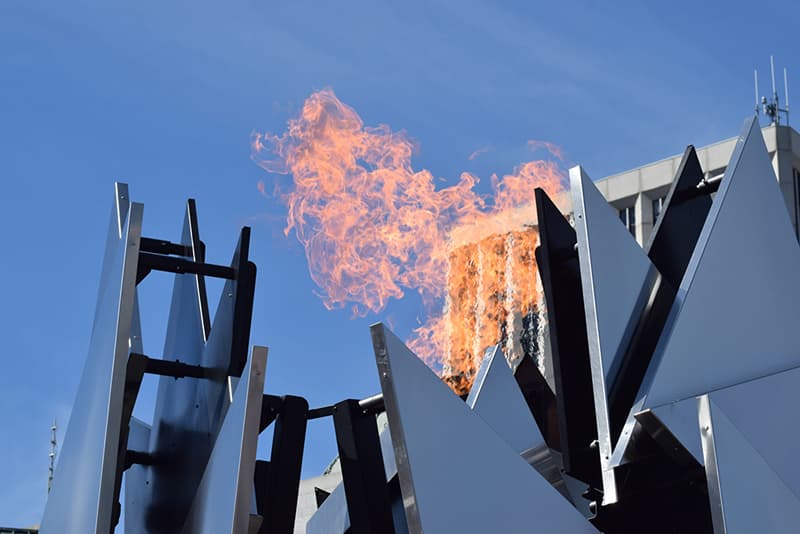 The Ottawa 2017 cauldron after being lit by Long Ma.[/caption]
[caption id="attachment_74427" align="aligncenter" width="1000"]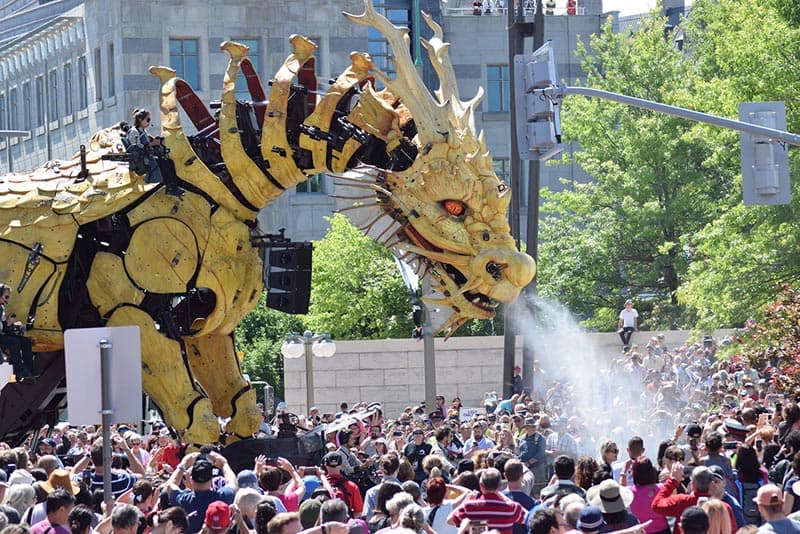 Long Ma can walk, trot or gallop at a maximum of 7 km/h. It took him over an hour to travel from city hall to the National Gallery of Canada.[/caption]
[caption id="attachment_74422" align="aligncenter" width="1000"]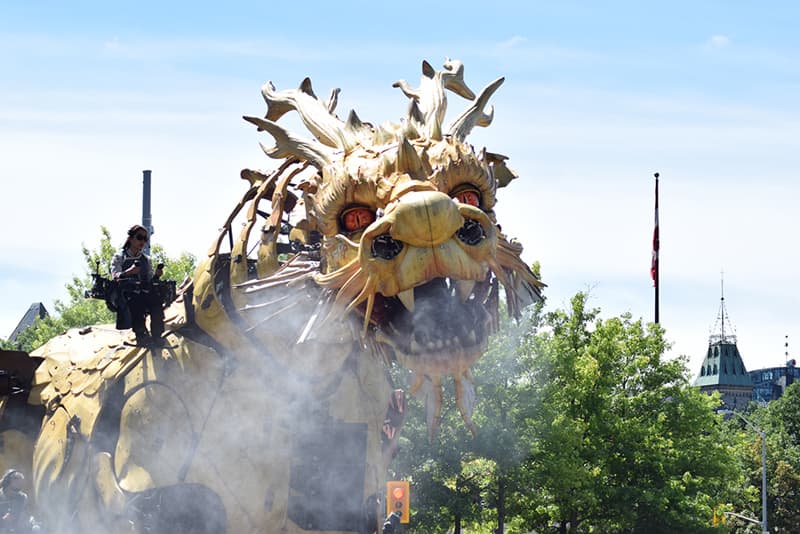 Long Ma arrives at the national gallery around noon.[/caption]