Door is open for a return of Red Bull Global Rallycross to Ottawa
[caption id="attachment_70596" align="aligncenter" width="1000"]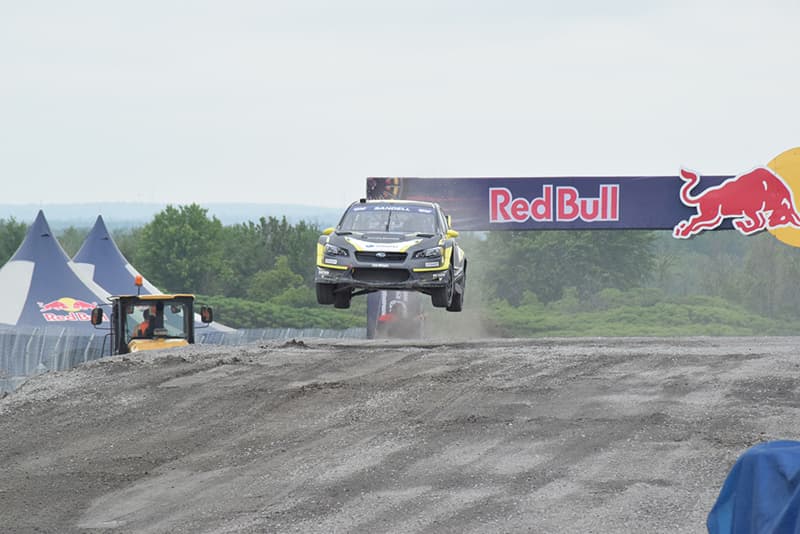 New fans of the Red Bull Global Rallycross may be able to look forward to a future return of the series to Ottawa after a successful double-header weekend, according to Ottawa 2017 executive director Guy Laflamme.[/caption]
With a successful Canadian debut on the books for the Red Bull Global Rallycross, the question is now: Ottawa again?
Hopefully that will be the case, said Ottawa 2017 executive director Guy Laflamme.
"They are definitely willing (to come back)," but it is "not firm," Laflamme said in an interview on Monday, a day after the Global Rallycross wrapped up. It will resume in Indianapolis in July.
The event came to Ottawa out of talks to bring another Red Bull event, Crashed Ice, to the Rideau Canal locks which took place last March .
"I wanted to have a summer event as well as a winter event," Laflamme said. When the agreement was inked, the tentative goal was to have the Global Rallycross come for the next three years.
To ensure that happens, he said Ottawa 2017 will start talks with Red Bull in the coming months. Red Bull could not be reached for comment Monday.
"This allows us to extend the impact of Ottawa 2017 to make sure it's not just a flash in the pan," Laflamme said.
Crowd estimates peg the audience for the weekend at over Red Bull's goal of 12,000 spectators, he said.
Organizers had previously indicated satisfaction with Ottawa.
"I think this will be one of the high points of our season," Chip Pankow, COO of Red Bull Global Rallycross, told _ OttawaStart.com _ before the event. He could not be reached for additional comment on Monday.
The weekend proved an economic success with a "significant" number of visitors who came to the city to watch the races.
"A lot of hotels had a significant increase in level of occupation," Laflamme said. He pointed to a survey Ottawa 2017 did over the weekend that found the percentage of visitors who came to the city for the event was comparable to the percentage who come for Canada Day.
A detailed economic impact report will be generated in a few weeks, he said.
Besides the visitor levels, the event had an economic impact by putting forth the image of a different Ottawa.
"(The aim is) to basically shake the cage and reposition Ottawa as an… edgy city," Laflamme said.
One of the main reasons Laflamme said he selected the Global Rallycross was because he knew Ottawa would get a large audience through the live coverage on NBC – plus reruns.
"That's like big free advertising for Ottawa," he said. "There are some pretty spectacular visuals that came out of that."