DEC 7: Illumination Ceremony on Parliament Hill #ChristmasLightsAcrossCanada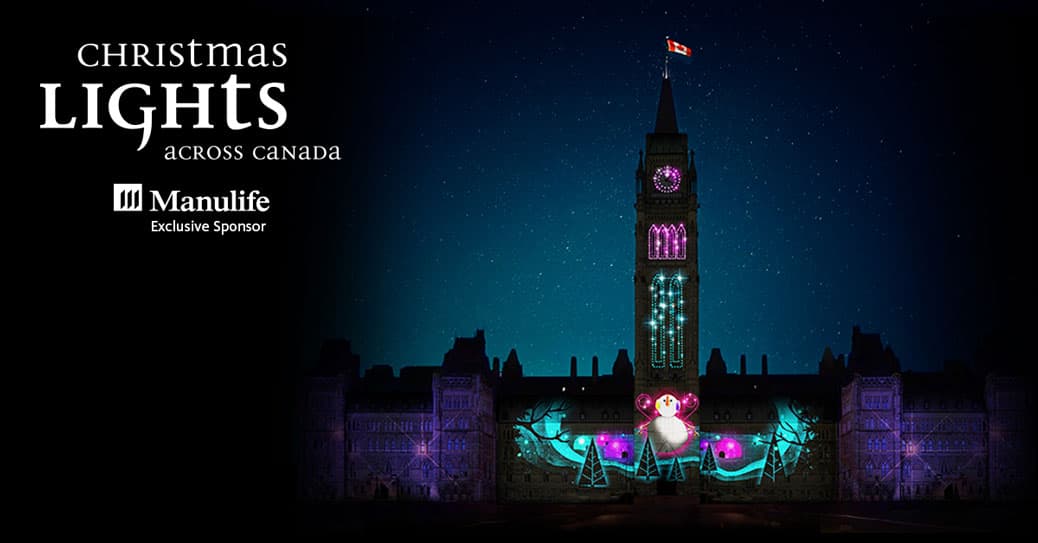 * 
The 32nd edition of Christmas Lights across Canada kicks off on December 7 at 7 p.m. with

 * 
Official Illumination Ceremony on Parliament Hill;

 * 
Almost 20 000 people were there last year;

 * 
Free BeaverTails® pastries and hot chocolate, while supplies last, so need to arrive early!

 * 
NEW! This year's illumination ceremony will feature excerpts from the musical showDécembre* as live musical performances;

 * 
Amazing pyrotechnic show (fireworks);

 * 
Magical winter lightscapes multimedia show;

 * 
Official illumination of hundreds of thousands of dazzling holiday lights in the Capital region;

 * 
Follow Facebook account "Capital Experiences"and Twitter account
[
 @capital_exp
](http://twitter.com/@capital_exp)

 * 
(
**
 #ChristmasLightsAcrossCanada
**
)

 * 
More details on web site : canada.ca/christmas-lights

---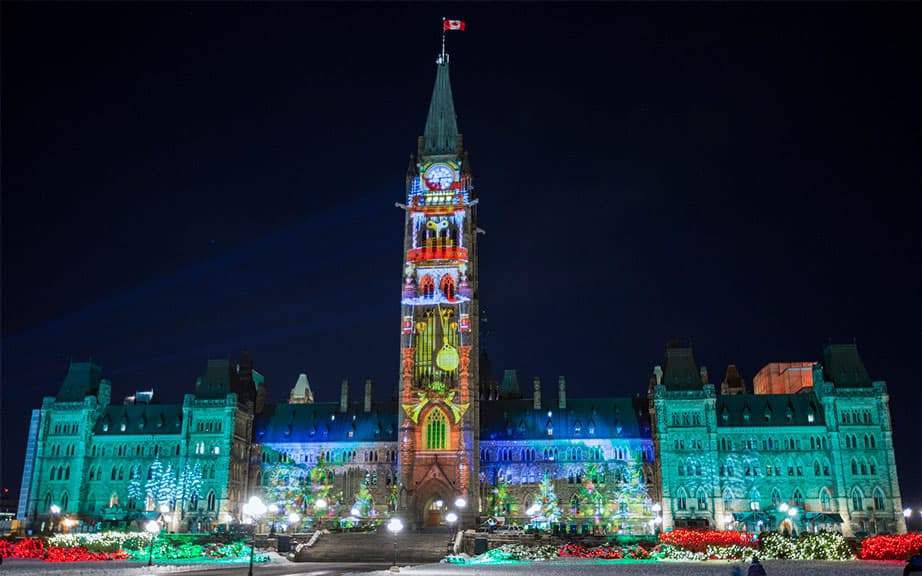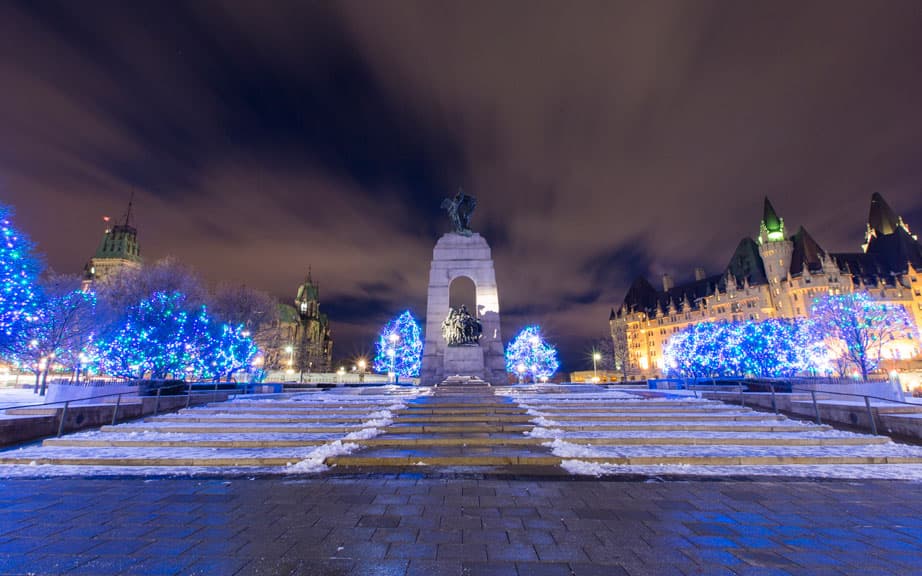 Canadians are invited to join the Honourable Mélanie Joly, Minister of Canadian Heritage, on Parliament Hill at 7:00 p.m. on Wednesday, December 7, 2016, for the launch of the 32
nd
edition of Christmas Lights Across Canada. A colourful experience awaits those taking part in this year's illumination ceremony.
The evening on Parliament Hill will feature a musical performance, a pyrotechnics show and a projection of the winter lightscapes show. Hundreds of thousands of lights will be switched on along Confederation Boulevard—as well as on the legislature buildings in every provincial and territorial capital, creating a luminous link with the nation's capital.
A special nod to the 150
th
anniversary of Confederation will be included in this year's programming. Confederation Park will be illuminated in red and white, and a new segment has been added to the winter lightscapes show.
"This holiday tradition is a wonderful way to get into the spirit of the season and count down the final moments until Canada's big year of celebrations for the 150
th
anniversary of Confederation!" said Mèlanie Joly, Minister of Canadian Heritage. "As you admire the sparkling lights connecting us from coast to coast to coast, I invite you to reflect on the values we hold close to our hearts as Canadians: peace, respect, diversity and confidence in the future."