Cycle tracks coming to Bay Street this summer
Raised cycle tracks, similar to this example located near Prince of Wales Drive, are coming soon to Bay Street downtown.
The City of Ottawa posted a construction notice last month that construction will begin this summer on new cycle tracks for Bay Street, for a five-block segment between Laurier Avenue and Wellington Street.
The new Bay Street cycling facility will see a northbound cycle track installed on the east side of the road, plus a southbound lane on the west side.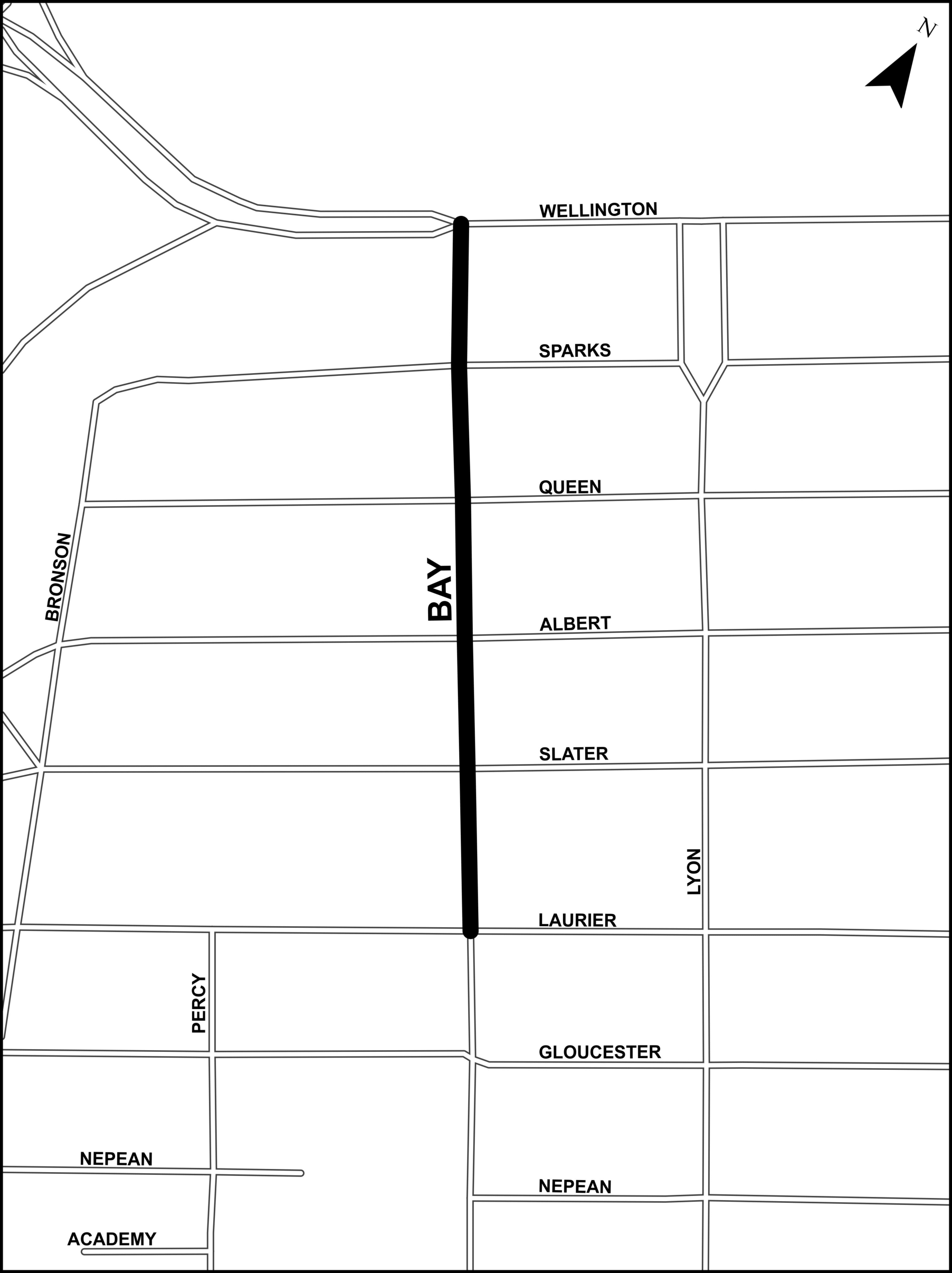 Photo: A map of the project area. (City of Ottawa)
It will also include new concrete sidewalks, localized pavement rehabilitation for the car travel lanes, new traffic signals and streetlights where applicable and cycling details like marked cross rides at intersections and bike boxes for cyclists to turn at intersections.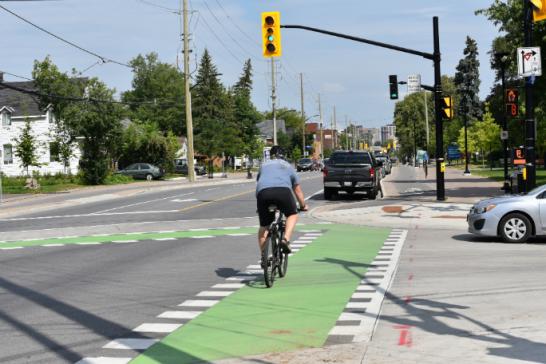 Photo: An example of an intersection cross ride. (City of Ottawa)
Hydro Ottawa began working on pole relocation mid-May and is expected to be finished this summer. There are single-lane closures in effect as required. The city will post more details before actual construction of the new infrastructure begins.
The project is expected to increase cycling safety along the corridor and should be completed by fall 2019, at a cost of $2.1 million, the city says.