CTV tries to match changing habits with 5 p.m. newscast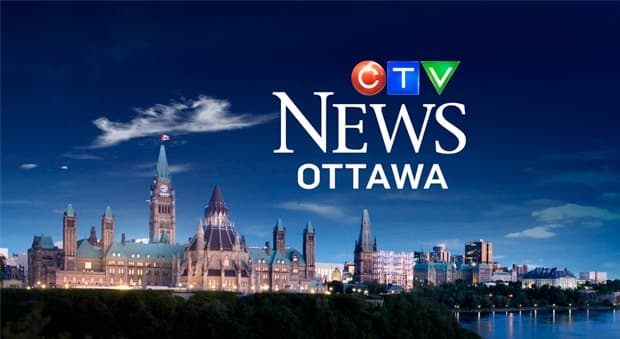 CTV Ottawa will expand its local news offering by launching a 5 p.m. newscast in a bid to provide more flexibility to an audience with changing viewing habits.
The newscast, dubbed _ News at Five _ will be separate from its existing _ News at Six _ . Eight other CTV stations across the country will also be adding a 5 p.m. newscast, owner Bell Media announced Wednesday.
"They will have a distinctive look, they will have some distinctive content," said Richard Gray, Bell Media vice-president and general manager of radio and TV for Ottawa, in an interview. _ News at Six _ anchors Graham Richardson and Patricia Boal will not anchor _ News at Five _ , meaning new people will have to be hired. Gray was not sure how many new jobs would be created but "there will be a number," he said.
"Our goal is as early in September as we possibly can," he said of the launch date.
There are a few reasons why CTV is launching 5 p.m. newscasts, he said. One of them is to introduce a standard news product at all their stations nation-wide. Some stations already had 5 p.m. newscasts and this simply brings the others into the fold.
Another reason is to offer more flexibility to viewers.
"It's a show for people who really like CTV News," he said. "But for whatever reason are unable to watch at six.
"That's really the primary goal… People's lives have changed significantly," he said.
In a news release touting the expansion, Bell Media called it an investment in local news. CTV Ottawa's Twitter account said "because local news matters!"
"Local news is an essential institution that unites communities across the country, and we are excited about our investment in more local news coverage with these daily 5 p.m. newscasts on all CTV stations," said Wendy Freeman, president of CTV News, in the release.
https://twitter.com/ctvottawa/status/872429955019399168
CTV's expansion follows a similar announcement from a competing network.
On Monday Rogers announced that it will add evening newscasts at 6 and 11 p.m. at five City TV stations in Vancouver, Calgary, Edmonton, Winnipeg and Montreal.
"Will it be increased competition for CTV News? Absolutely," Gray said of the City expansion. But he noted that CTV is expanding in other cities, such as Ottawa, where there is no City TV station to compete with.
Rogers' expansion of City News followed a CRTC ruling that allowed it to take money away from community TV operations to fund commercial stations. Since then, Rogers has made deep cuts to its network of Rogers TV community stations, including cutting eight staff in Ottawa. Gray said CTV had been considering 5 p.m. newscasts for a long time and it was not related to any recent decision by the CRTC.