COOL PHOTOS: Ottawa then and now
On the left, a view of Sparks Street as it existed in 1901, decorated for the visit of the Duke and Duchess of Cornwall and York (Photo/William James Topley/Library and Archives Canada).
Get a glimpse of Ottawa's past by scrolling through some of these then-and-now composite photos.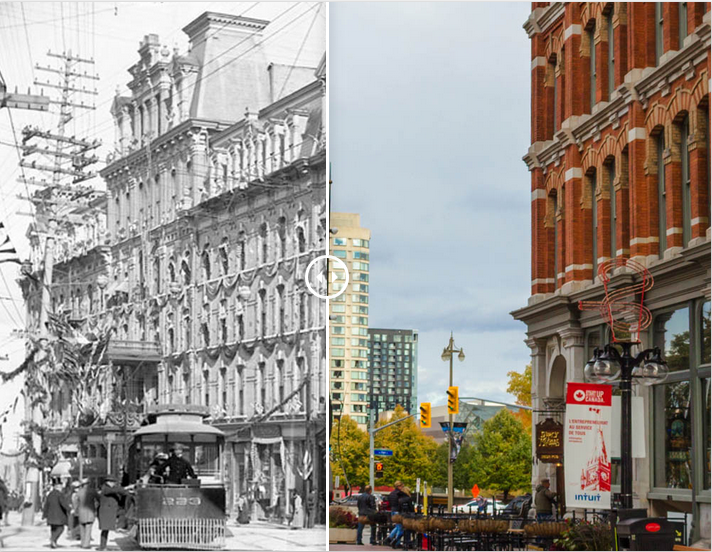 On the right, Sparks Street today (Photo/On This Spot Enterprises).
The composites were created by On This Spot, a company that makes a historic walking tour app. They recently launched a tour for Ottawa, with many more photos (150+) which you can get for free by downloading their app. CEO Andrew Farris told OttawaStart.com that they're looking to partner with some local historical groups to expand their Ottawa content.
You can see a gallery of Ottawa photos, or download the full app, here.