COMMENT: Turning the page on the Stittsville News
[caption id="attachment_84289" align="aligncenter" width="800"]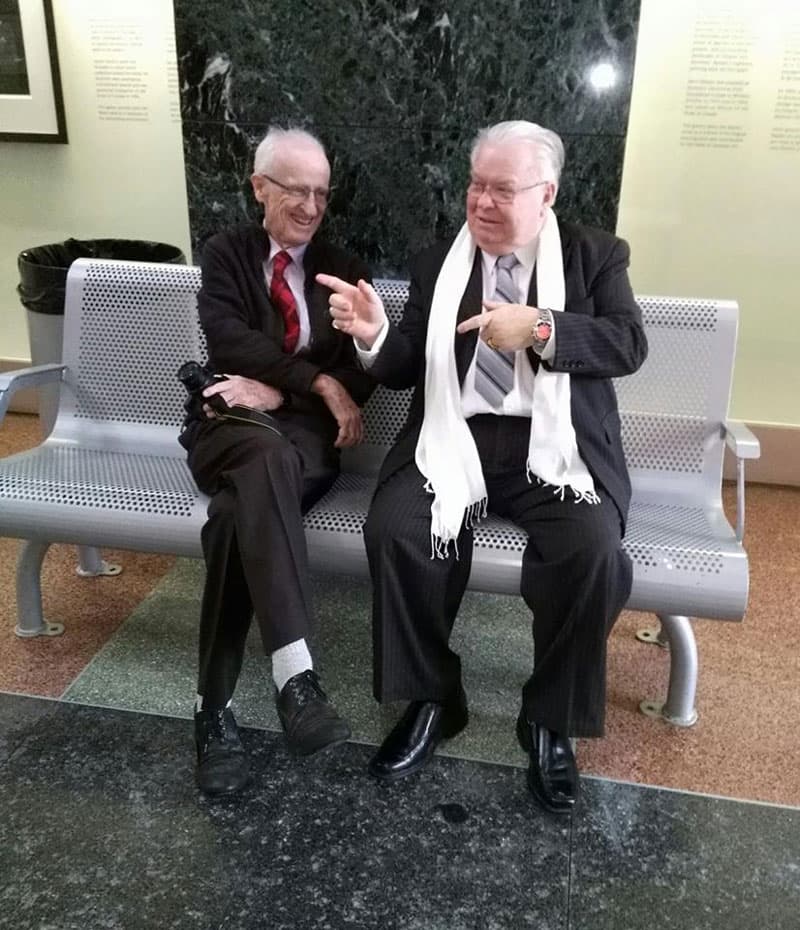 "The Two Johns". Longtime Stittsville News reporters John Curry (left) and John Brummell at City Hall in January 2017. Brummell received a Mayor's City Builder Award after his retirement from the newspaper. Photo via Deborah Brummell / Stittsville Neighbours.[/caption]
---
After decades being one of the only constants in our community, the _ Stittsville News _ wound up being just another line item on a big corporation's balance sheet.
The Stittsville News is one of dozens of community papers being closed by corporate conglomerates Postmedia and Torstar. About 250 people will lose their jobs in January when the last papers roll off the presses.
Stittsville will lose an institution that has been publishing for 60 years. The first edition was published on December 12, 1957 by founder ** Howard Maguire ** , who was also Goulbourn's first full-time fire chief.
I've lost count of how many times I've run into current reporters John Curry and Brian Dryden and the now-retired John Brummell at local events. They are everywhere in our community. They are the reporters who sit through hours of community association meetings and cover local hockey games. They are the photographers who chronicle school graduations and neighbourhood picnics and music recitals.
I feel for Curry the most. He bought the paper as a young newspaperman in 1975 for $6,000, and stuck with it as a reporter and editor for more than four decades, some of it under various corporate overlords after he sold the paper in 2001.
"It was a tough gig," reports Devyn Barrie in a forthcoming profile of Curry. "The hours were long and the pay was low. The newspaper served a small community and barely broke even. But Curry wasn't in it for the money. He wanted to do good journalism, report for the community and have fun doing it."
I feel for the dozens of community groups like the Legion, the Lions, the Rotary Club who rely on the Stittsville News to get their info out into the community. And I feel for the army of kids (and adults) who earn a bit of pocket money delivering the paper to our doorstep each week.
New companies will step up to try to provide some semblance of the coverage that the Stittsville News and others like it provided. And to be sure, there are still a few independent papers left in the Ottawa area.
But in Stittsville we've lost an institution that has reflected us, has connected us, has shaped us for six decades. _ (This piece was originally published on our sister site, StittsvilleCentral.ca ) _