COMMENT: Now the kids get a turn to play politics
[caption id="attachment_83310" align="aligncenter" width="1000"]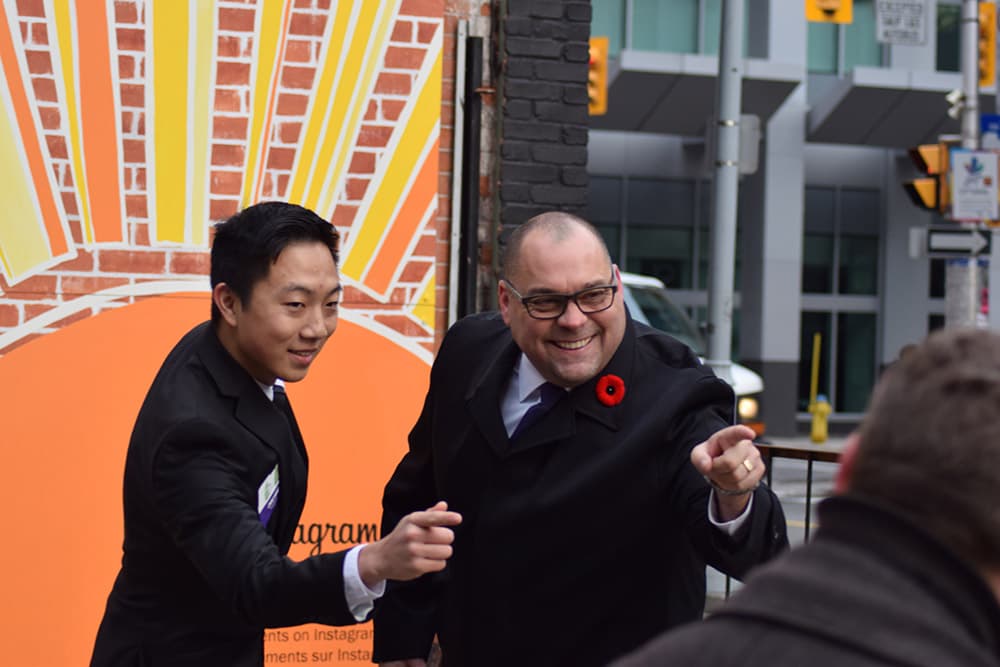 Chris Wang has a photo taken alongside his mentor for the day, Conservative MP Todd Doherty. (Devyn Barrie/OttawaStart.com)[/caption]
It's nice to see the old G.A. Snider Photographer sign on Bank Street finally has some company – and how appropriate that the mural that now sits below it was installed by Instagram.
I spent early Tuesday morning this week freezing in the lot next to 150 Bank St. for the launch of YOUth in Office, a mentorship program run jointly by the Big Brothers Big Sisters and Boys and Girls clubs of Canada, where the mural was unveiled as part of Instagram's #KindComments campaign.
The two events weren't directly related, rather intertwined because of the values they promote: respect, kindness and community.
[caption id="attachment_83309" align="aligncenter" width="800"]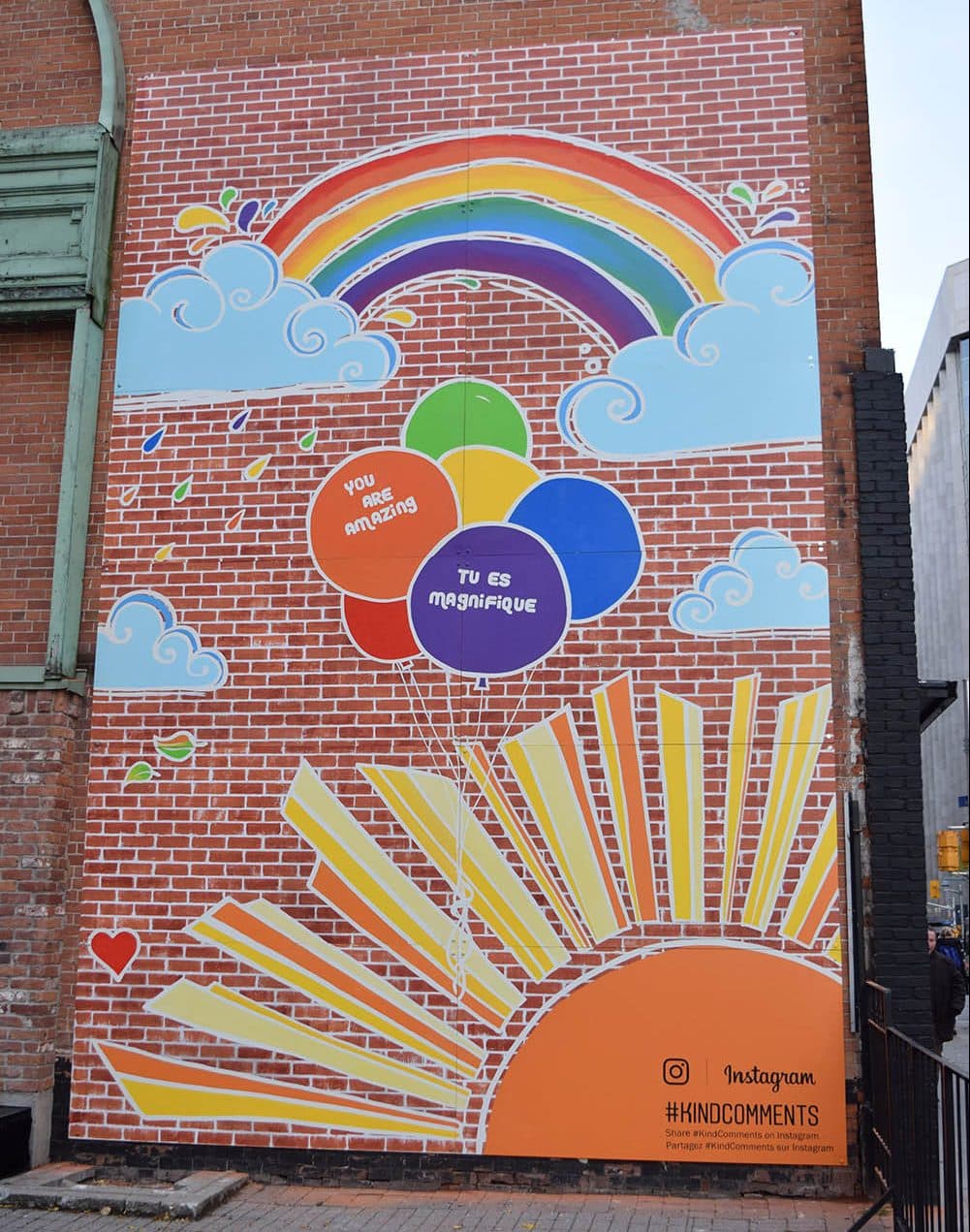 The new mural at 150 Bank St., unveiled by Instagram Canada. It was painted by local artst Carolyn Jane. (Devyn Barrie/OttawaStart.com)[/caption]
YOUth in Office sent 100 young people from across Canada aged 14 to 24 up to Parliament Hill to job shadow with 100 MPs from all parties as a way to teach them the inner workings of Canadian democracy in the hopes they'll walk away more engaged.
"What could be more important?" said Michael Levitt, a Liberal MP from the GTA, beaming with enthusiasm for what the day would hold. He chairs the subcommittee on international human rights and said he wanted to teach his shadow that there's a lot more that happens behind the scenes then what the public gets out of question period sound bites.
"I think he's going to get a chance to see the real work that goes on," Levitt said. "I think that's going to be really valuable."
Levitt said that despite the apparent nastiness of modern politics, the atmosphere in Parliament is quite collegial and there's a lesson to be had in seeing how politicians put their differences aside to solve problems for their communities.
The concept of kindness, even in a place like Parliament, is what made it a good time for Instagram to launch #KindComments, said Kevin Chan, head of public policy for Instagram Canada.
"We want to make sure that Instagram is a community online where people are kind (to each other)," said Chan. "We're talking about kindness, youth mentorship and respect."
Murals have also been unveiled in 10 cities around the world including New York City, Tokyo, Jakarta and Mumbai. Local artist Carolyn Jane painted Ottawa's mural, which is the first one of the campaign to be installed in Canada.