COMMENT: Kanata councillor Hubley yet to apologize for Trump-like attack on respected journalist
Ottawa City Hall (Photo/Devyn Barrie)
Say what you will about Kanata South Coun. Allan Hubley, but the man is efficient. He not only smeared a respected reporter last week, but in doing so also debased himself and embarrassed our city and the rest of council. All in the space of a tidy few minutes, no less.
What happened? At the end of Thursday's Finance and Economic Development Committee, Hubley channelled his inner Trump and pulled the "fake news" card on a story he didn't like. The story, written by CBC city affairs journalist Joanne Chianello, was based on city documents and detailed reliability issues with Ottawa's LRT trains during winter operations. Chianello's article provided many details about the challenges the city has faced running the trains during winter, including this quote pulled from an internal report: "Vehicles are currently unreliable to the point that it has not been demonstrated that operations can be sustained during a winter weather event."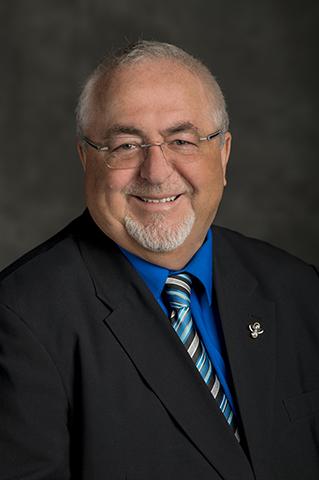 Allan Hubley, councillor for Ward 23 — Kanata South.
Hubley apparently had a problem with that story from March and pretended to ask a question about it, presumably to transportation general manager John Manconi. I say he "pretended" to ask a question because he seemed to already know what the answer was and just wanted an opportunity to take potshots at Chianello, who was at the meeting. (The recording is here.)
"What actually happened last winter was that no trains were running, we got hit by a snowstorm, and they couldn't get a train out or a train got stuck on the tracks. During normal operations, like this winter, trains will be going back and forth steadily, there's no expectation that trains will get stuck in the snow because they should be moving the snow … This whole notion that the trains can't run in the winter, I don't want to call it fake news, but it's something like fake news, it's not really true, is that correct?"
Someone away from a microphone said something, and Hubley responded: "Well, yeah, of course, because she (Chianello) started the rumour."
Almost immediately, he offered a non-apology: "Sorry Joanne. That's not fair. I retract that." He paired it with a chuckle, as if what he just said was just a cute joke and there was no harm done.
But actually, there was harm done. The relationship between politicians and the press is a very fragile and important relationship. While there can be disagreements, they must never take the form that Hubley's did on Thursday. Chianello's story was 100 per cent accurate and nobody with the city has ever asked for a correction or retraction, she tweeted. Therefore, calling it "something like fake news" is a completely irresponsible statement on Hubley's part. He revealed his ignorance and, by implying dishonesty on Chianello's part, potentially libeled her.
Additionally, a city councillor using the words "fake news" to describe a fact-based news report — in a G7 capital — is not my idea of distinguished discourse. The Canadian Press noted the incident in an article about attacks on the free press, which is probably not the greatest national publicity for our city and its government.
Chianello's current and former colleagues in journalism made some good comments about the matter on Twitter…
If you don't like a story, that doesn't make it fake news

If a story has issues, whether it's the frame or a factual inaccuracy, that doesn't mean it's fake news.

To call this fake news, especially with the reporter's long, respected track record, reveals a pedestrian intellect https://t.co/RVmwZKB9ix

— Drake Fenton (@drakefenton) July 10, 2019
Politicians should understand that accusing journalists of making things up is akin to accusing politicians of accepting bribes. It's an all-out attack, not a cute line to toss off and wander away from, oh-ho-ho.

In this case, the "fake news" was in a City of Ottawa report. https://t.co/j9Ox3So2oV

— David Reevely (@davidreevely) July 10, 2019
Coun. @AllanHubley_23 can no longer claim to be a political neophyte -he was first elected in 2010. The fact he has yet to publicly apologize to @jchianello for his outrageous, bully-like, toxic attack suggests the democratic values he once purported to champion may be no more.

— Adrian Harewood (@CBCAdrianH) July 11, 2019
The fact Hubley has yet to apologize for his behavior is a travesty. In a city as highly educated as Ottawa, I doubt constituents of Kanata South are thrilled to see how media-illiterate their councillor is. He should publicly apologize to Chianello and promise to do better — much, much better. As a councillor who has held office since 2010, he should know better.
It would also be nice to see other councillors call him out. I'm not sure why more haven't, because his comments reflect poorly on them as well — especially the west-end councillors, who presumably collaborate very closely with Hubley on many issues.
A number of councillors — including Mayor Jim Watson himself — have had some journalism experience under their belts. Perhaps they could help educate Hubley and bring him up to speed on how facts work.