Christopher Ryan: The lonely life of the Gilbert Apartments on Lisgar Street
A weekly feature from Christopher Ryan, a local photographer, blogger and researcher. It appears every Friday on our blog.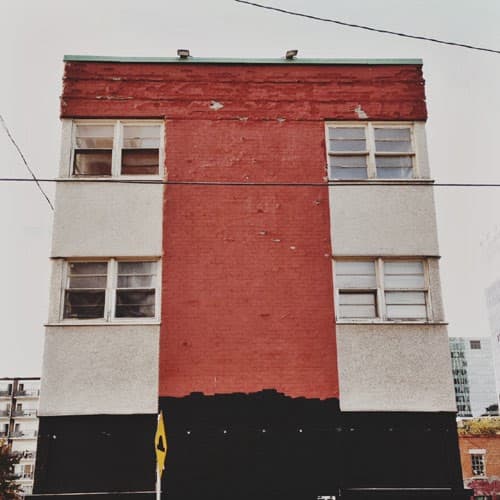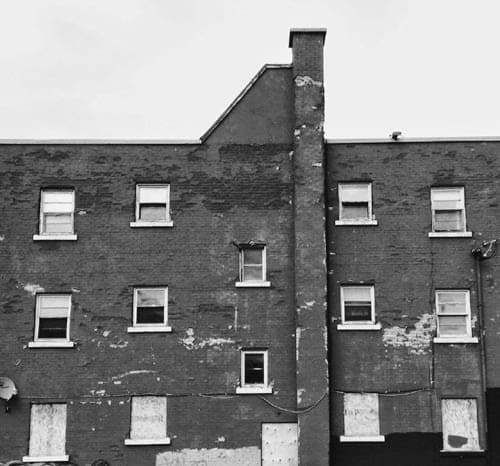 This apartment building, named The Gilbert Apartments, is located at 293 Lisgar Street and has lead a lonely life. Surrounded by surface parking lot since the 1970s, and currently boarded up, derelict, it is only a matter of time until it would face the same fate as the surrounding buildings.
The apartment, unassuming as it is, was designed in 1938 by Werner Noffke, for a Miss Maude Thoburn. The building is a fairly simple but unique-to-Ottawa modern design, the brick long since painted over. In spite of his talent and local stature, Noffke being the architect isn't the only interesting part of the story.
Maude Thoburn was the daughter of Daniel and Jennie Thoburn. Daniel was the printer foreman at the Evening Journal. She was their oldest child and born on May 9, 1892. Daniel, his wife Jennie, and four daughters lived small 1½ storey home at 293 Lisgar from about 1880 until at least 1916. By the 1920s, however, the family had moved into a larger home nearby at 357 Cooper, the site of Dominion-Chalmers Church rectory today.
In the interim, the children went their own ways, with Daniel and Jennie choosing to downsize and move into Snear Miller's Palace Court (now Annedale Court) Apartments at 407 Elgin. Daniel died in 1931 at age 80 of kidney failure and Jennie in 1933 at age 71 of a "massive collapse of [her] lung" due to "tuberculosis and old age." Unlike her younger sisters, Maud never did get married nor did she reside with a long-term companion. Indeed, aside from the short period between 1931 and 1933, when her mother resided with her in the Victoria Apartments at 250 Frank, she lived alone her entire adult life.
Maud worked as a Departmental Inspector with the Post Office and was quite active in the community, her name frequently found inthe social pages of both the Citizen and the Journal. It is unclear whether she later purchased the lot to construct the apartment, or if the property had remained in the family and she simply inherited it as the eldest daughter following the death of her parents. Nevertheless, she commissioned Werner Noffke to design a six unit apartment building on the lot that she would herself live in.
Maude occupied Apartment No. 4 in her building from its completion in 1939 until 1980, when she moved to 207 MacLaren. At 98 years, it was likely that climbing the stairs to her apartment became challenging and home with an elevator became necessary. She did not live there for long, however, she died the following year. Clearly, a woman who enjoyed a full life and although it's not for much longer, one whose contribution to Ottawa's urban fabric has remained with us.
– Christopher Ryan