Christopher Ryan: Jean-Paul Mousseau strutts by the Jackson Building
_ A weekly feature by Christopher Ryan , a local photographer, blogger and researcher. It appears every Friday on our blog. _
_
_
[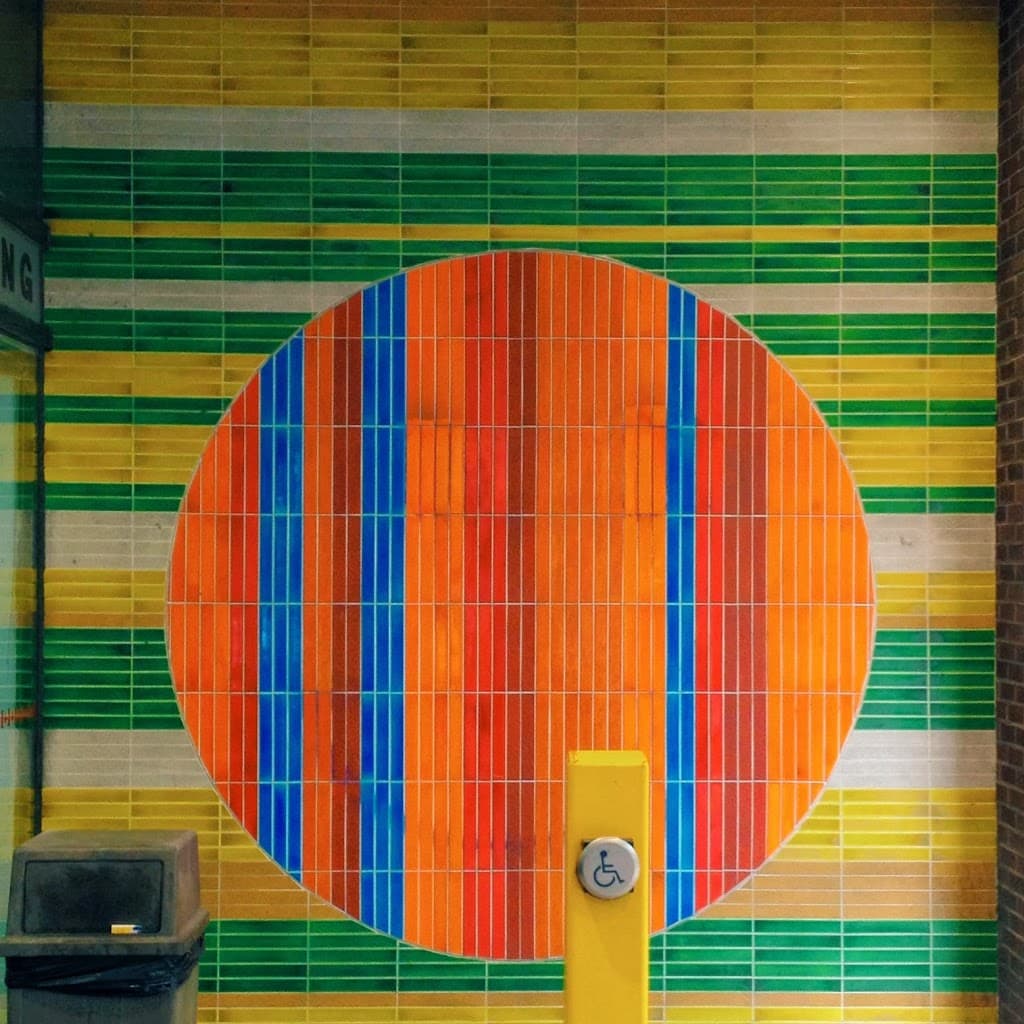 ](http://ottawastart.com/wp-content/uploads/2014/01/01.-2014-01-15-Mousseau-Mosaic-Jackson-Building.jpg)
_ The colourful mosaic that greets those who enter the Jackson Building at 122 Bank. Christopher Ryan, January 2014. _
Though it may not look like much now, the Jackson Building at the north west corner of Bank and Slater was not only the city's tallest office block but also roundly considered its finest space. On October 25, 1958 a massive natural gas explosion originating in the basement of a building across the street dealt Jackson heavy damage. Although repairs were quickly made through 1959 and civil servants returned to their duties, Jackson really needed much more substantial work.
Ten years later in 1968, Public Works hired local architect James Strutt to repair, update, and modernize the office space. Once the work was completed, for a host of reasons, costs had ballooned beyond the original budget. With the government unwilling to pay the overrun, Strutt was left holding the bag and had to declare bankruptcy.
Although Jackson is now somewhat unremarkable in appearance, one bright spot - both figuratively and literally – is this colourful mosaic located at the entrance. I am uncertain of the specific date that it was installed (sometime between 1969 and 1975), but if you've been to the Peel Station in Montreal's Metro it should look familiar: it too is the work of Jean-Paul Mousseau .
[
](http://ottawastart.com/wp-content/uploads/2014/01/02.-1976-02-19-Mousseau-Page-59.jpg)
_ The Journal's BE HEARD line provided the answer to the question on a number of minds.
Source: Ottawa Journal, February 19, 1976.

_
 For a more detailed account of the Jackson Building, see Centretowner's
 [
  A History of the Jackson Building
 ](http://centretown.blogspot.ca/2010/01/history-of-jackson-building-ottawa.html)
 .



  

  

  




 _
  -- Original photos & text by Christopher Ryan.
 _



_
 


  _
   [
    (See more on our blog from Christopher...)
   ](http://ottawastart.com/search/label/ryan)
  _
 


 


    

 


 


    

 


_
  

  




 
    

 






 **
  See also:
 **
 [
  Ottawa Art Guide
 ](http://ottawastart.com/art.php)



  




 If you liked this post, you should
 **
  [
   subscribe to etcetera
  ](http://eepurl.com/oSmyr)
  ,
 **
 our free email newsletter.  Featuring cool Ottawa events, interesting local news and contests and giveaways.  Thanks!