'I think I deserve a break': Carol Anne Meehan changes channel on her career
After being a well-known personality in mainstream journalism for 41 years, Carol Anne Meehan has decided to "walk out peacefully into the sunset."
Meehan was the face of CTV Ottawa for 27 years until she was unexpectedly let go in November 2015 in a swarm of cutbacks at the station.
Six months after she was let go by CTV Ottawa, Meehan started her own news blog, carolannemeehan.com , and found a new job at 1310 News hosting her own afternoon radio show from 1 p.m. to 3 p.m.
[caption id="attachment_82088" align="aligncenter" width="707"]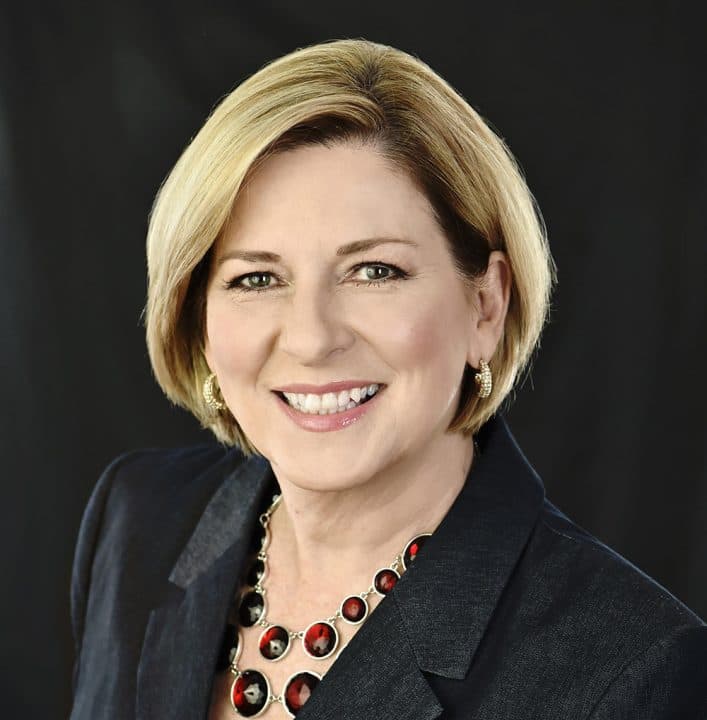 Carol Anne Meehan says she's bowing out of mainstream media to spend more time with her family and focus on her blog. (Submitted)[/caption]
It was a new experience for Meehan. Although she was always fond of being on camera, radio was a welcome challenge, she said.
After starting she realized how much work hosting a radio talk show was, especially in the age of modern media where you constantly must stay up to date with the news through social media and traditional media.
"I had an assistant working at the beginning, but that job was a part-time job, so it was tough," said Meehan. "I started researching at six in the morning when I would wake up, and then tried to have it all submitted by 8:30. It was a juggle, it was very stressful, it was very high pace. There were some days we wouldn't even have all the time slots filled."
This year Meehan took the summer off to spend time with her two teenage children, Evan and Elena. That's when she started to think about leaving mainstream media and spending more time with them.
When asked why she was leaving radio, Meehan turned to ask her daughter who was sitting beside her and jokingly asked her the question.
"I think I deserve a break. I haven't had a break in a long time," said Meehan. "I've been working for 41 years non-stop. I want to be present at home for my kids because I'm just not present here."
Before her career in Ottawa, Meehan worked at CBC and CTV in Sudbury, CFRN in Edmonton, and CBC Television and Radio in Calgary.
Looking back at her long career Meehan says she was fortunate to have her "dream job" as a TV anchor and to be able to travel the world. She started her career at CTV Ottawa in 1989 and was sent that year to Germany to cover the Berlin Wall coming down.
"When the (Berlin) Wall came down in 1989, we did the show for 10 nights from Berlin," Meehan recalled of her time at CTV. "During the Quebec referendum in 1995 we did the show from a different place in Quebec every night (and) also covering the ice storm on 1998 was phenomenal."
Meehan said it was always a dream of hers to work alongside Max Keeping. She said they were both different people.
"I was normal, Max wasn't," Meehan laughed. "I would be the one yelling at him in the newsroom to go home and go to bed because he was up all night going all around the city. I was one who would go home and read."
Keeping retired in March 2010 and was replaced by current co-anchor Graham Richardson. Keeping died in October 2015.
Meehan, who was widowed after tragically losing her husband Greg Etue in 2012, said she plans to spend the next few months with her kids and her parents, whom she said are on her mind. She plans to focus on Christmas and then return to her news blog in January focusing on more local people stories.
She also plans to do more video for her blog, something she says she always wanted to do while working in TV.
"When I was a reporter I would see things I'd want to shoot. I would notice things and point it out to the camera man. They used to hate that," Meehan joked. "Now with my own blog I can shoot what I want. It's amazing what iPhones can do these days. It's a lot of work but I'm enjoying it."
Meehan will stay active in the community, as she said she can't just sit at home.
"I can't stay home and do nothing," said Meehan. "I would drive my kids nuts and they would drive me nuts."
She'll turn off her radio microphone on Nov. 17, the same day she was let go by CTV. She's thankful this time she will be able to say goodbye to her audience, she said.
Meehan is still posting articles to her blog at carolannemeehan.com and is planning to get into it more regularly come the new year.