Canadian War Museum acquires Second World War portrait by F. H. Varley
[caption id="attachment_27364" align="aligncenter" width="600"]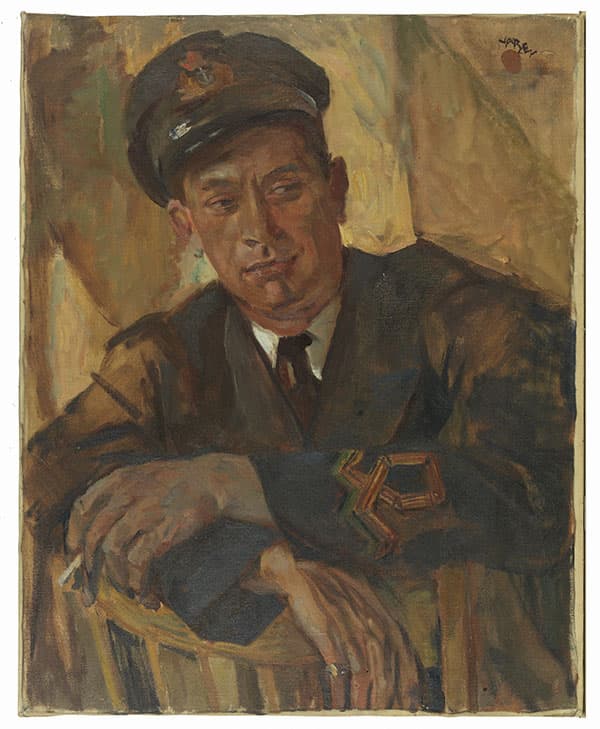 Fred Varley
Portrait of a Naval Officer, Harry Kelman
CWM 20150552-001
Canadian War Museum[/caption]
The Canadian War Museum has made a significant addition to its Beaverbrook Collection of War Art: a 1943 portrait of Naval Officer Harry Kelman painted by Frederick Horsman Varley, official First World War artist and original member of the Group of Seven.
"This is an important addition to our collection," said Stephen Quick, Director General of the Canadian War Museum. "By adding this Second World War portrait to our existing collection of Varley's First World War canvases, we are able to create a clearer, more complete picture of this notable artist's wartime experiences."
During the First World War, Varley was commissioned by the Canadian War Records Office to be an official war artist. He accompanied troops to Europe and produced a series of paintings illustrating the devastation on the Western Front. These First World War paintings brought him to the forefront of Canadian artists, and his wartime experience had a lasting influence on his style. Varley was not granted an appointment as an official Second World War artist, but he was commissioned to paint several portraits of military personnel stationed in Kingston, Ontario, where he befriended artists in the Naval Art Services. One of these artists was Naval Officer Harry Kelman, who also worked on Meet the Navy, a popular musical revue that toured Canada and overseas from 1943 to 1945.
The Canadian War Museum's Beaverbrook Collection of War Art includes seven large Varley canvases from the First World War, and the Museum's acquisition of this Second World War portrait will help paint a clearer picture of Varley's experiences during both world wars. Varley's portrait of Kelman also adds to the Museum's collection of Royal Canadian Navy artwork.
The Canadian War Museum acquired the painting from auction with support from the Beaverbrook Canadian Foundation's gift to the National Collection Fund, which was created to acquire and conserve artifacts of significance to Canada's heritage. _ The Canadian War Museum is Canada's national museum of military history. Its mission is to promote public understanding of Canada's military history in its personal, national, and international dimensions. Work of the Canadian War Museum is made possible in part through financial support of the Government of Canada. _