Canadian inventiveness on display at Shaw Centre
_ (press release) _ Ottawa, Ontario July 8, 2016 – As befits its stature as one of Ottawa's most iconic buildings, the Shaw Centre plays host to a wide range of local, national and international events every year. Now in its fifth year of operations, in 2016 the Centre will be home to a fascinating exhibit mounted by the Canada Science and Technology Museum and members of the public are encouraged to drop by for a visit.
The travelling exhibit was created with the support of the Build in Canada Innovation Program (BCIP); it highlights a sampling of the wide range and exceptional quality of Canadian inventiveness and industry. Through a series of informative panels, visitors will learn about two unique Canadian technologies that have advanced from prototype to market through assistance from BCIP. They are underwater laser scanners from 2G Robotics out of Waterloo, ON and a sunlight distribution system for buildings from SunCentral Systems Inc. in Richmond, BC.
[caption id="attachment_43438" align="aligncenter" width="900"]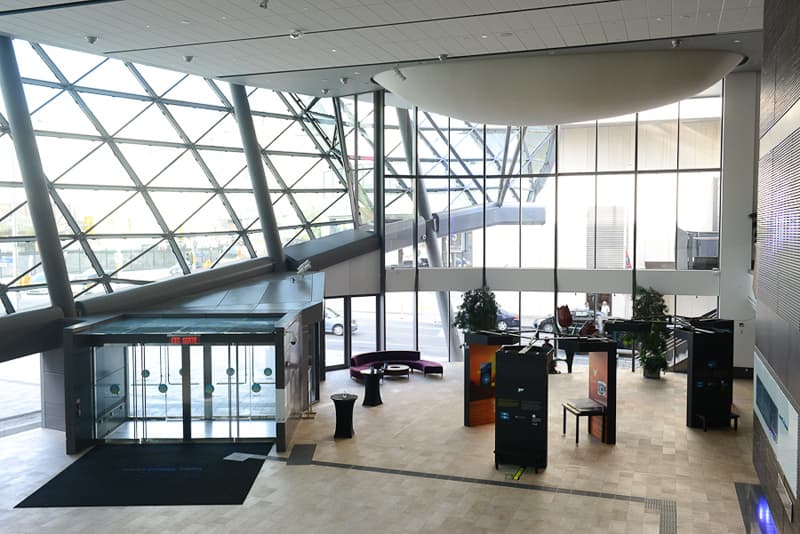 Photo courtesy of Shaw Centre[/caption]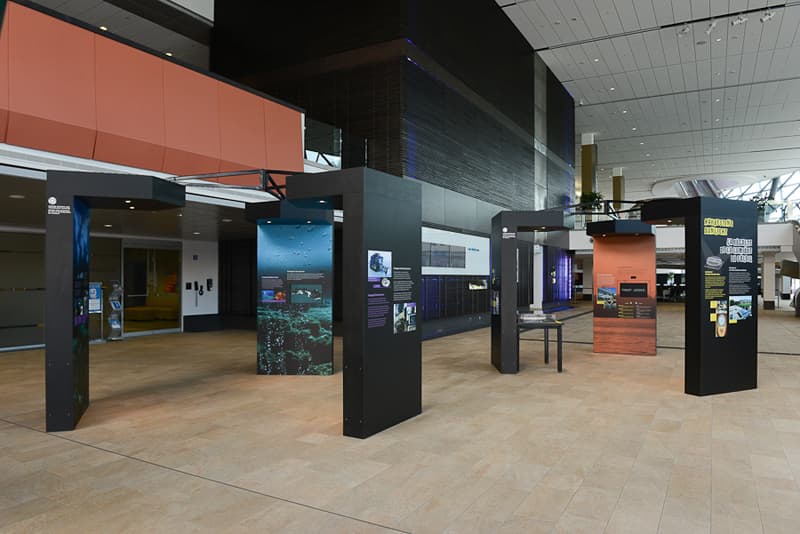 The underwater laser scanners are now used globally in diverse applications, from oceanic pipeline maintenance to ice sheet research. Parks Canada used a 2G Robotics unit to scan the recently-discovered wreck of the HMS _ Erebus _ as part of Mission _ Erebus _ and _ Terror _ 2015 in Victoria Strait, Nunavut. 'Harvesting Sunlight' showcases the innovative sunlight distribution system in use to beautifully illuminate Timber Hall at the Canadian embassy in Berlin, Germany.
The Shaw Centre invites the public to visit this informative exhibit, for which there is no charge, from July 4th to September 23rd in its Colonel By Foyer North (just left of the Centre's main entrance off Colonel By Drive). ** About Shaw Centre ** The Shaw Centre was founded as the Ottawa Congress Centre in 1983. With project funding from the Province of Ontario, the City of Ottawa and the Government of Canada, the Ottawa Congress Centre was redeveloped into a new larger facility, which opened in April 2011 as the Ottawa Convention Centre (OCC). In October 2014, the OCC and Shaw Communications entered into a 10 year partnership, rebranding the facility as the Shaw Centre. The Shaw Centre is a state-of-the-art convention centre that generates economic impact by hosting conventions, trade shows, meetings, consumer shows and events. The Shaw Centre was recently named runner-up as the world's best convention centre by the International Association of Convention Centres (AIPC). Since opening its doors in 2011, the Shaw Centre has hosted over 2000 events and has added approximately $300M to the Ottawa-Gatineau area and Province of Ontario. The Ottawa Convention Centre® Corporation is an agency of the Government of Ontario. ** About the Canada Science and Technology Museum ** The Canada Science and Technology Museum in Ottawa, Ontario, is one of the three museums comprising the Canada Science and Technology Museums Corporation, which is responsible for preserving Canada's scientific and technological heritage and promoting and sharing knowledge about it. The three Museums — the Canada Agriculture and Food Museum, the Canada Aviation and Space Museum, and the Canada Science and Technology Museum — tell the stories of Canadian ingenuity and achievement in science and technology, and demonstrate how these accomplishments have contributed to the transformation of Canada. For more information please visit cstmuseum.techno-science.ca. ** About Build in Canada Innovation Program (BCIP) ** The Build in Canada Innovation Program (BCIP) helps Canadian companies move their state-of-the-art goods and services from the lab to the marketplace. Through this program, the Government of Canada buys pre-commercial innovative goods and services for testing in real-world settings by government departments. Innovations are evaluated and become pre-qualified for potential contracts through a competitive Call for Proposals process. www.buyandsell.gc.ca/innovation