Awesome Ottawa: The Prime Minister hangs out with Katy Perry and a purple cat at Scotiabank Place
I cannot think of any other word than " awesome " to describe this photo.
UPDATE: The previously unidentified purple cat has been identified by several of our readers as "Kitty Purry".
[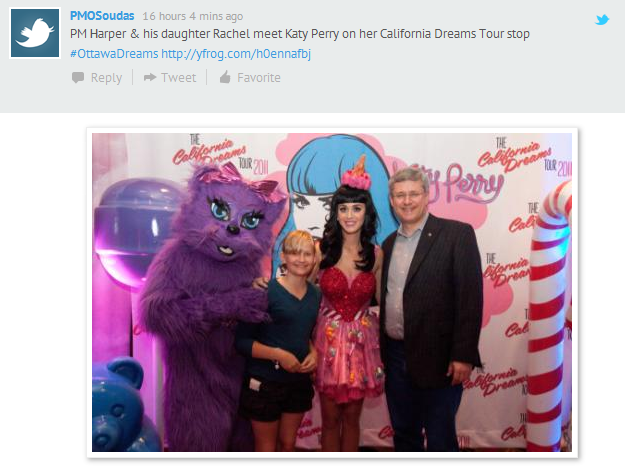 ](http://ottawastart.com/wp-content/uploads/2011/07/harper-perry.png)

From left to right, an unidentified purple cat, Rachel Harper, Katy Perry and Stephen Harper.  Source: The Twitter feed of Dimitri Soudas , Communications Director to Prime Minister Stephen Harper.
** See also: **
Ottawa Concerts Guide
If you liked this post, please consider subscribing to our blog via email, Twitter, Facebook or RSS. Thank you.